If you have a passport from Bosnia and Herzegovina, you'll have to consider that from now on you can apply for the ETIAS to enter countries of the Schengen zone such as France. This requirement is necessary to avoid inconveniences at the airport, so we recommend that you carefully read all the details related to the France ETIAS for the citizens of Bosnia and Herzegovina. This may seem tedious, but in reality, it's easier than it seems thanks to the technological advances that the authorities have offered to obtain the ETIAS through a website.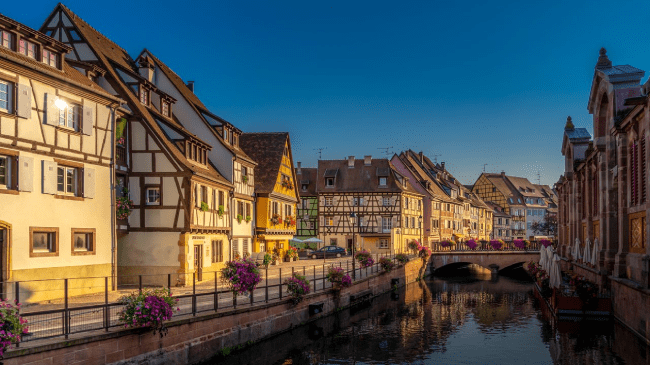 Now, using an official government page can take a long time, especially for the amount of information they require. That's the main reason why iVisa.com makes this task easier for you by completing an online application that allows you to obtain this document in less time and more easily.
If you want to read more information about it, we invite you to read the questions below.
Frequently Asked Questions (FAQs)
What does it mean ETIAS?
ETIAS stands for European Travel Information and Authorization System, and it is a visa waiver program that the Schengen Agreement Authorities created to safeguard its borders. The main goal of this document is to identify threats associated with foreign passengers. Remember that this is necessary not only to preserve the safety of the citizens in the zone but also to your safety.
This document will be required to enter any Schengen member country, including France, and it is necessary for any foreign traveler, including visa-free nationalities.
How many countries will need ETIAS?
There are at least 60 countries that can apply for the ETIAS online form. Keep in mind that many of these countries are visa-free, but they still need the ETIAS to enter the Schengen area.
Do I need an ETIAS to travel to France if I'm from Bosnia and Herzegovina?
As you read before, at least 60 countries can apply for the ETIAS, and that includes Bosnia and Herzegovina. In other words, yes, you need an ETIAS to enter France if you have a Bosnia and Herzegovina passport.
What documents do I need to apply for the France ETIAS?
It's quite easy to apply online for your ETIAS, but it's still important to offer some documentation first. The list is short, you only need the following:
Your current passport with a scanned-copy of its information page.
Valid email address
A valid payment alternative like credit or debit card, or even a Paypal account to pay for the fees.
How much does the ETIAS cost?
It's not possible to give you an exact price of the ETIAS because this document varies from country to country, but what we can tell you is that you'll have it as soon as possible by applying with iVisa.com. The Government's fee is not expensive, and by adding iVisa.com's service cost you'll have an affordable price in the end. Here are the processing options iVisa.com offers:
Standard Processing Time: it's the basic option with an average waiting time and the least expensive price.
Rush Processing Time: this option is faster, so it has a more expensive price.
Super Rush Processing Time: this is the best alternative in case of emergency because it has the highest price of the three.
How can I obtain my document?
As you read before, the official online process to receive your ETIAS isn't difficult. However, it might be a tedious process because it has a long questionnaire that consumes a lot of time. On the contrary, with iVisa.com, you only have to complete these steps:
First, answer only a few questions in the first online form and choose your procedure time.
Second, check that your information is ok and pay for the service.
Third, upload the documents that were required at the beginning and send the application form.
If you're ready to start, then click here.
How much time do I need to apply?
You won't need a lot of time to complete the online form, with 20 minutes is more than enough.
What should I do if I travel with kids?
In case you want to travel with children, then remember that they'll also need an ETIAS. What you should remember is that this information is still something general, so you should contact our service customer in order to get more info.
What benefits do I get with the ETIAS?
You might think that by applying for the ETIAS, you won't receive any benefit, but actually that's not true. You can obtain a lot of advantages with this document, especially if you use iVisa.com's online form:
You save a lot of time thanks to the user-friendly and fast platform that iVisa.com created. With this document, you'll only need to offer your passport to the border officers and nothing more.

This document coordinates with other security databases like Interpol, SIS, VIS, etc., so it allows you to keep you safe from any issue at the airport and at the same time, it allows the authorities to keep better track of potential threats that could also be dangerous for your safety.

This document allows you to be treated properly as a tourist because it was created to also mitigate the illegal migration, so you won't have any risk while exploring the country.

You'll be able to enjoy any Schengen zone country by simply having one single ETIAS. Of course, we always recommend you to stay alert to our website for further details.
Is it safe to use iVisa.com?
Yes, it is! iVisa.com has created an amazing security system to safeguard all the information you offer through iVisa.com's platform. In other words, all the data you see and give can't be leaked. You can read our clients' reviews for more details about our services.
I have more questions, where can I read more information?
Don't worry if you still have doubts about ETIAS online process. You can contact our customer service operators, or you can also take a look at our iVisa.com's webpage.
Apply for your ETIAS here and get ready for your next trip to France!