Are you planning a trip to France and assuming how citizens of the Netherlands can enter France during Coronavirus? The foremost thing that you have to remember before your visit is to Apply for a Sworn Declaration Form. This form is of utmost importance to enter France from the Netherlands.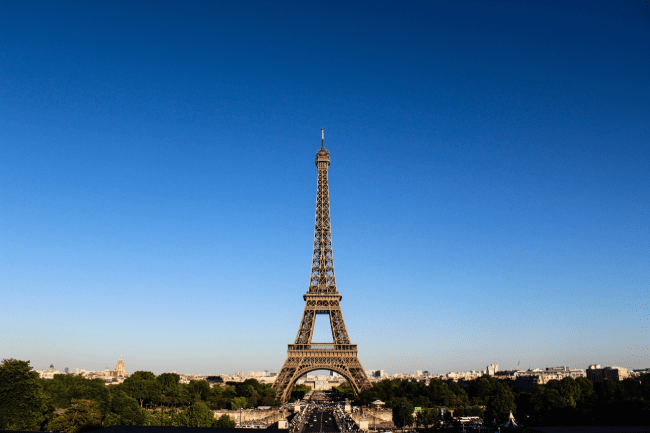 You can obtain a Sworn Declaration Form by contacting iVisa.com and taking advantage of our amazing services. Our team of experts has created a simple Online Form that can be completed from the comfort of your home.
What are the steps to follow to apply for a Health Declaration Form with iVisa.com?
To apply for a Health Declaration Form with iVisa.com, you need to follow a few simple steps:
Check our website and fill out an Application Form with the basic information
Choose the processing option
Our executives will check your application and ask you to make changes if needed
Obtain your document via email as a digital copy and you can take a print of it
Our services are affordable, transparent, and quick
Why should I apply in advance?
You must apply in advance to get an error-free application on-time. We just need your travel dates and we will make sure that you will get your document before your travel date. Learn More.
To get more information about how citizens of the Netherlands can enter France during Coronavirus, you can go through the section given below:
Frequently Asked Questions
What does a Sworn Declaration Form mean?
As per the recent announcement for how citizens of the Netherlands can enter France during Coronavirus, you must apply for a Sworn Declaration Form to provide your basic information. This form asks about your recent trips, recent contacts, and current health status.
What are the minimum vaccination requirements for vaccinated passengers?
If you are fully vaccinated, you must bring proof of vaccination. Full vaccination is accepted:
One week after the second shot for two-shot vaccines (Pfizer, Moderna, AstraZeneca);
28 days after the shot for one-shot vaccines (Johnson & Johnson);
One week after the shot for vaccines administered to people who have already had COVID-19 (only one dose is necessary);
One week after a booster ARNm dose (Moderna or Pfizer) after two shots of a vaccine on the WHO's health emergencies list (Sinovac/Coronavac or Sinopharm/BBIB-PVeroCells).
Note: Travelers aged eighteen or over must have received a dose of complementary messenger RNA vaccine no later than 9 months following the injection of the last required dose to be considered as fully vaccinated.
What else should unvaccinated travelers know?
Unvaccinated travelers from green list countries must have a negative PCR taken less than 72 hours or antigen test taken less than 48 hours before the flight (12 years or older) or a certificate of recovery older than eleven days and less than six months.
Unvaccinated travelers from orange list countries can travel for essential reasons only, they need a negative PCR test taken less than 72 hours or an antigen test taken less than 48 hours before the flight.
Which risk category is my country?
Green list countries: Countries in the European Union, Andorra, Iceland, Liechtenstein, Monaco, Norway, San Marino, Switzerland, Vatican, South Africa, Albania, Angola, Antigua and Barbuda, Saudi Arabia, Argentina, Aruba, Azerbaijan, Bahamas, Bahrain, Bangladesh, Barbados, Belize, Benin, Bolivia, Bonaire, St. Eustatius and Saba, Bosnia and Herzegovina, Botswana, Bhutan, Burkina Faso, Burma (Myanmar), Burundi, Brazil, Cambodia, Cameroon, Canada , Cape Verde, Chile, Colombia, Comoros, Congo, Ivory Coast, South Korea, Costa Rica, Cuba, Curaçao, Djibouti, Egypt, United Arab Emirates, Ecuador, Eswatini, United States, Ethiopia, Fiji, Gabon, Gambia, Ghana, Guinea, Equatorial Guinea, Guinea Bissau, Grenada, Greenland, Guatemala, Honduras, Hong Kong, Faroe Islands, Mauritius, Solomon Islands, Turks and Caicos Islands, British Virgin Islands, US Virgin Islands, India, Indonesia, Iraq, Jamaica, Japan, Jordan, Kazakhstan, Kenya , Kiribati, Kosovo, Kuwait, Laos, Lesotho, Lebanon, Liberia, North Macedonia, Madagascar, Malaysia, Malawi, Maldives, Morocco, Mauritania, Mexico, Moldova, Mongolia, Montenegro, Montserrat, Mozambique, Namibia, Nepal, Nicaragua, Niger, Nigeria, New Zealand, Oman, Uganda, Pakistan, Panama, Papua New Guinea, Paraguay, Peru, Philippines, Puerto Rico, Qatar, Democratic Republic of Congo, Dominican Republic, United Kingdom, Rwanda, Saint Kitts and Nevis, Saint Lucia, Saint Vincent and the Grenadines, El Salvador, Samoa, Sao Tome and Principe, Senegal, Serbia, Seychelles, Sudan, South Sudan, Sri Lanka, Taiwan, Tanzania, Chad, East Timor, Togo, Tunisia, Turkey, Trinidad and Tobago, Ukraine, Uruguay, Vanuatu, Venezuela, Vietnam, Zambia and Zimbabwe.
Orange list countries: The rest of the world.
Do I need to take a COVID-19 PCR test before traveling to France?
COVID test prior to arrival: Requirements depend on your vaccination status and country of departure.

Unvaccinated arrivals from green and orange list countries: PCR 72 hours or antigen within 48 hours or a certificate of recovery older than eleven days and less than six months.

COVID test on arrival: Unvaccinated travelers from orange countries may be subject to a random COVID-19 test upon arrival. If the result is positive, they will have to quarantine.
COVID test exemptions: Children under 12 and fully vaccinated travelers.
Do I have to self-isolate once I arrive in France?
Quarantine for fully vaccinated travelers and arrivals from green countries: There are no quarantine requirements.
Quarantine for unvaccinated arrivals from orange countries: If the result of the test on arrival is positive, the traveler must follow a quarantine.
What are the items needed for the application for a Health Declaration Form?
For the application for a Health Declaration Form, you just need a few items:
A valid passport.
A valid email address.
Bank cards to pay the processing fee.
What are the processing options for the application for a Health Declaration Form?
We offer customized options for the processing of a Health Declaration Form:
Standard Processing Option: Get your document in an average time

24 hours

at a budget-friendly cost

USD 26.00

.
Rush Processing Option: Obtain your document a little faster

8 hours

at a little higher cost

USD 45.50

.
Super Rush Processing Option: Receive your document in the shortest possible time

4 hours

for the highest cost

USD 78.00

.
Is iVisa.com a reliable option?
Yes, iVisa.com is a reliable option to Obtain a Health Declaration Form as we guarantee you that your confidential data is safe with us.
Where should I get more info?
To get more info, you can visit our website or contact our customer care representatives.
iVisa.com Recommends
The main motto of our company is to enhance the travel experience of our customers and for this, we offer assistance in every way. We assist you in getting your travel-related document to save your time and effort. Also, we wish you cannot miss certain hidden gems of the country. Hence, we recommend a few places that you can add to your travel itinerary and enjoy your trip to the fullest.
The Alsace Region in France is one of the best locations that offer beautiful panoramic sceneries. Visiting this stunning location during your trip is a must if you love nature and fine architecture. You can see brightly-painted, half-timbered buildings, and Gothic Churches that are mostly inspired by the architecture of neighboring country Germany. Looking at this picturesque landscape of vine-covered foothills, you will be mesmerized.
So, what are you waiting for? Apply Now for the Application Form Here and get ready to experience the most exciting vacation of your life.