To travel to France, you only need to have your passport and a few extra details on hand if you are Costa Rican. Among those details is the ETIAS, a document that allows you to enter the French territory just by showing your passport since the ETIAS is linked electronically to it. Obtaining this document isn't complicated, but it can be a bit cumbersome if you do the process yourself, so we recommend reading this article to know how to apply for the France ETIAS for the Citizens of Costa Rica.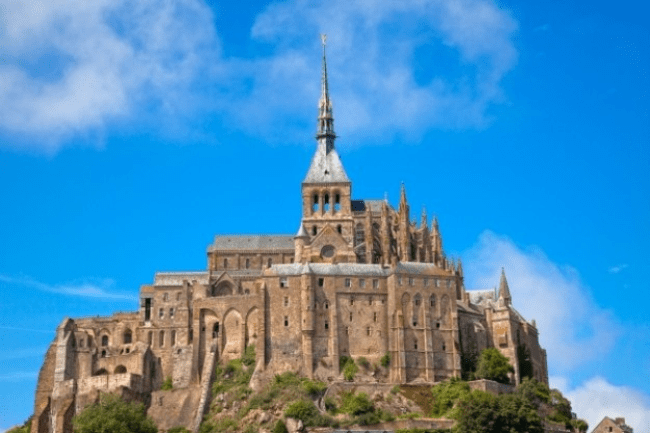 As you can see, an important part of Europe is ready to join the many other nations around the world where electronic visa systems are already available. The European Commission authorized the implementation of an electronic visa system called the European Travel Information and Authorization System, or ETIAS. Part of the information about this document is already available by reading this article.
To apply with iVisa.com you'll only have to provide a few documents and pay for a small fee that includes the Government's fee. You might be ready in less than 20 minutes and just wait a few hours to receive your ETIAS.
Keep reading the FAQs below to learn more important details about the France ETIAS.
Frequently Asked Questions (FAQs)
What is the meaning of ETIAS?
You might be wondering what is ETIAS, and as you might imply, it's a popular acronym for European Travel Information and Authorization System. This system gives you an electronic link in your passport that authorizes you to enter Schengen countries freely. This means that the ETIAS can only work on countries that belong to the Schengen Zone (26 members right now).
Keep in mind that every foreign citizen needs this document, even those who're Schengen Visa-Free.
How many countries can apply for an ETIAS?
There are 60 countries eligible for the ETIAS at this moment. Many of these nations are visa-free, but they still have to apply for the ETIAS.
Do I need to apply for an ETIAS if I'm from Costa Rica?
Yes, you have to apply for this document because Costa Rica is one of the 60 nations that are eligible for the French ETIAS. In case you want to enter French territory, then you have to apply for the ETIAS before arriving in this country because France is a Schengen country.
What documents do I need to apply online?
The online process to apply for this document is very simple, but before applying for it, you have to offer a list of requirements first:
Valid passport with a copy of the information page (it mustn't be expired).
Valid email address to receive the ETIAS and other important information
Payment options, which can be acredit/debit card or you can even use a Paypal account to pay for the service.
What are the prices and the processing times?
For now, it's not possible to have exact information on the prices offered by the ETIAS, as this varies by nationality. Still, you can get these details about the processing times iVisa.com has:
Standard Processing Option: this is the basic alternative with an affordable price and an average waiting time (it might be a few days).
Rush Processing Option: this time, the waiting is a bit faster, but you have to pay a higher price.
Super Rush Processing Option: this alternative is the most expensive but it's also the fastest of the three.
How can I apply for the ETIAS with iVisa.com?
The official online process for this document isn't difficult, but it can be tiresome and time-consuming, especially if you're in a rush. The good thing is that iVisa.com has created an online process a lot simpler that's authorized by the Schengen Authorities. The steps to follow are:
First, fill in the initial questionnaire and select your procedure time.
Second, ensure that the information you offered is alright and continue with the payment part.
Third, upload all the requirements that were asked at the beginning and deliver the online form.
If you're ready, you can click on this link to start.
How much time do I need to apply?
You don't need more than 15 minutes to complete all the steps in the online form. Please consider that by using another online process that's not the one iVisa.com offers, you might need more time. Keep this information on mind when deciding where to apply for your ETIAS.
What should I do if I make a mistake while applying?
If your ETIAS hasn't been processed yet, then we can help you to correct the mistake, and remember that we can also check the information with you. What you should know is that if your ETIAS has been already processed, it might be more difficult to make any changes because it depends on the Government's decision. If you notice any mistake while applying online, please contact us immediately.
Is it safe to use iVisa.com's service?
If there's something that iVisa.com has is a reliable security system, so you can be sure that your information won't be leaked or put in danger while using iVisa.com's online form. Our software was created to safeguard your data properly. However, if you're still unsure about it, you can read our reviews here.
Where can I read more info?
In case of doubt or issues while applying online, remember that we can help you. Our [customer service team] is ready to receive your call (preferably by chat), or you can also take a look at iVisa.com's webpage for other information.
Get ready for your ETIAS on this link and start planning your luggage today!