Paris, France is considered the European cultural center. It is amazing how much art you can find around the city, paintings from Monet and Matisse are on display in the most famous French museums. It is time to pack your bags and make your way to Paris so you can enjoy so many masterpieces. But in case you were unaware, there is a new immigration system in place to enter France call ETIAS.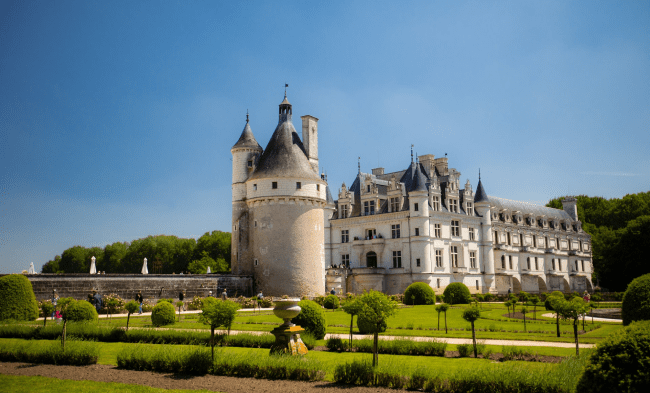 Citizens of Macedonia will have to get an ETIAS if they want to travel to France or any other European country within the Schengen agreement. We know this might sound tiring but iVisa.com is here to help you. You can trust our platform and start your ETIAS with us. Our service is fast, simple, and very trustworthy.
Keep on reading to find out more about France ETIAS.
Frequently Asked Questions (FAQs)
What does ETIAS stand for?
ETIAS stands for European Travel Information and Authorization System. This is a new electronic form that is mandatory for the countries exempt from a visa to the Schengen space.
In the last few years, there has been an increase in certain safety issues such as crime, terrorism, and illegal immigration. ETIAS is supposed to collect as much information possible that would potentially help the safety threats explained.
Is ETIAS the same as a visa?
Visas and ETIAS are completely different processes. The ETIAS is an authorization document available by an online form. A visa is a much tedious procedure that could demand appointments at embassies and much more documentation. On the other hand, ETIAS will be requested only to the countries that are already visa-free from the Schengen area. Macedonia is one of these countries.
If you are a citizen of Macedonia you should be starting your ETIAS now!
Can I travel all of Europe with the France ETIAS?
This will depend on what do you refer to all of Europe. ETIAS is valid not just for France but for the 26 countries part of the Schengen agreement. In other words, not all European countries are Schengen, so be careful when choosing your itinerary to Europe. We got a visa checker just in case you want to see if you need either an ETIAS or another document for traveling.
How long is France ETIAS valid?
3 consecutive years is the validity of your ETIAS. While in the Schengen area, you have up to 90 days to travel around in a 180-day period in total.
Do I go through France first if I get an ETIAS?
Not necessarily. As we stated before, the ETIAS is valid for all 26 countries part of the Schengen deal. However, if you put France as the first country you will be visiting, then you must visit France first. Failure to comply with this specific requirement might lead to a potential denial of your entry.
If you have your tickets, then get your application done now!
What information will I provide for the France ETIAS?
The ETIAS application will ask you several questions about your personal life. It can go from names and addresses to criminal records and health risks. You should also get the following:
A passport's scan.
An email address, check this is a valid one.
Payment options, iVisa.com charges a small fee that you can pay with Paypal or a credit/debit card.
Which steps do I follow to get the ETIAS?
We have minimized the steps to just 3, so it is easier for you to complete the application.
Fill out the answers requested in the questionnaire.
Confirm your information and don't leave any blanks (if applicable). Choose your payment method either with credit/debit card or with Paypal.
Attach your passport's scan and submit the form.
Contact our enthusiastic support team that is always willing to give you a hand or if you feel ready, move forward with the application.
What processing times do you handle?
Taking into consideration the budget and time, we offer you three options as follows:
Standard alternative, the average time to get your ETIAS.
Rush alternative, rapid service for a higher fee.
Super rush alternative, the fastest service when you don't have time to wait.
Can I trust iVisa.com with my France ETIAS?
Of course! We specialized in all sorts of documents related to travel procedures, so the ETIAS is a piece of cake for us. We just want you to relax and enjoy planning for your trip so you don't have to worry about any processes. Our clients share their views on this page, check for further knowledge about our services.
Where can I get for more information?
Contact our support team for any specific inquiries, they work 24/7 so don't worry about times. Get you ETIAS today with iVisa.com.