If you have a Brazilian passport and you're considering traveling to France, then you must carefully note all the requirements that may be required when you arrive at the airport. While you are fortunate to be exempt from a Schengen visa, you still need to apply for an ETIAS. To obtain the France ETIAS for the citizens of Brazil, you only have to follow an online procedure, which you can learn in detail by reading this article.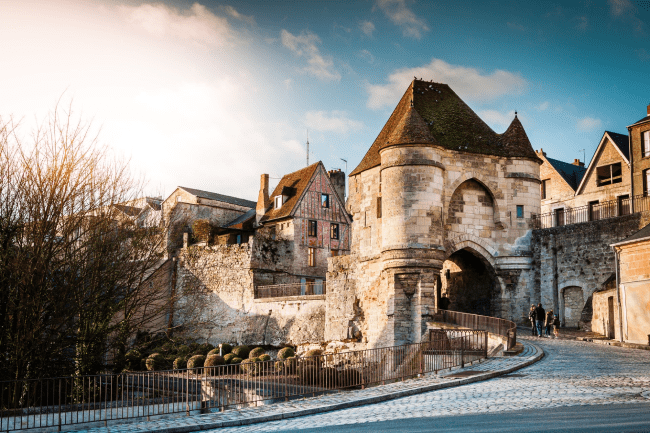 You can do the ETIAS application process entirely online, and for your convenience, you can take advantage of iVisa.com's service to get your document as fast as possible. Of course, you can also use an official website, but it might take you longer and the process tends to be a little bit tedious. If security is your concern, you'll be happy to know that iVisa.com is an authorized company to help you get the ETIAS, so you don't have to worry about your information being leaked or something similar.
If you want to learn more about the ETIAS online process, then continue reading this article.
Frequently Asked Questions
What is an ETIAS?
ETIAS means European Travel Information and Authorization System, but as you can guess, the acronym is more used than the long-name to simplify the information about it. This system allows you to receive an electronic authorization that was launched to safeguard Schengen Zone borders.
The ETIAS grants you valid authorization to visit the ETIAS countries, which are all the countries that belong to the Schengen Zone (26 members). These countries are globally known to offer free transit of their internal borders.
Keep in mind that if you're a Schengen Visa-Free country, you still need to apply for the ETIAS to enter this area, and that includes entering France.
How many countries need to apply for the ETIAS?
By now, there are 60 countries that are eligible for the ETIAS online form. Remember that many of these countries are visa-free, but they still have to apply for the ETIAS.
Do I need an ETIAS if I'm from Brazil?
Brazil is one of the 60 countries that can apply for the ETIAS, so yes, you have to apply for it. If you're planning to travel to France, you need this document since France is part of the Schengen Zone.
What documents do I need to apply?
The online process to obtain the ETIAS isn't difficult per se, but there is a list of documents that you need to have on hand before completing the form. These documents are also easy to get:
Valid passport with a copy of the main page.
Email address
Means of payment, which can be credit or debit card, or Paypal account.
What are the prices and the processing times?
The ETIAS is a very new document, so there's no information about the exact price because it can change depending on the nationality of the traveler. However, we can tell you that with iVisa.com you don't have to pay an expensive price to receive your ETIAS faster and safer. These are your options with iVisa.com:
Standard Procedure Time: this the most basic option, so it has an average waiting time, but a very cheap price.
Rush Procedure Time: with this alternative, you have to wait for less than before by paying a bit more.
Super Rush Procedure Time: the Super Rush option is always the fastest, so it's also the most expensive.
How can I receive my ETIAS?
As we already mentioned before, the official process to receive the ETIAS isn't hard, but it can be tricky if you do it with the official website. By doing the online process with iVisa.com, you'll just have to complete these steps:
First, fill in the questionnaire with your basic information and select your procedure time.
Second, double-check the information carefully and pay for your document according to the procedure time you chose before.
Third and last step is to attach the documents required and send the form.
Are you ready to start your application? then click on this link.
What should I do if I travel with children?
If you want to take the next plane to France with kids, then you'll have to apply for their ETIAS as well. But, we still recommend you to contact our service customer center to get more details about this matter.
What benefits do I receive with an ETIAS?
You probably think that if you apply for the ETIAS, you won't get any advantage, but actually, you'll receive more than one benefit from it. Here's a list of just some of these benefits:
You can save a lot of time and effort by applying online, especially with iVisa.com's user-friendly platform. By showing this document at the airport, you won't need anything else.

This document is linked with other security enterprises like Interpol, SIS, VIS, etc., so it's quite helpful to keep you safe from any problem at the airport and it also allows the authorities to have better control of potential threats.

With this document, you receive proper treatment as a tourist because it was created to mitigate the illegal migration as well.
The best thing about the ETIAS is that with one of these documents you can enjoy all the countries in the Schengen Zone. However, we still recommend you to keep yourself informed with our website for upcoming details.
Is it safe to use iVisa.com's service to receive my ETIAS?
Yes, it's totally safe to apply with iVisa.com! Our security system was specially designed to safeguard all your information, so as you can guess, the data you see and provide on our website can't be leaked. If you still have doubts about it, you can check our clients' reviews.
Where can I read more information?
There's no need to be stressed if you have questions, that's completely normal, and we can help you with that. You can check our customer service center, or you can read more details on iVisa.com's webpage.
Apply for your ETIAS and plan your upcoming journey to France!