If you're planning a nice trip to France, then keep in mind that you might need certain requirements at the airport. With these requirements, you can enter the country without any complications. One of the documents you need is ETIAS, especially if you want to visit the Schengen Area. In this article, you'll know what to do to easily apply for the French ETIAS.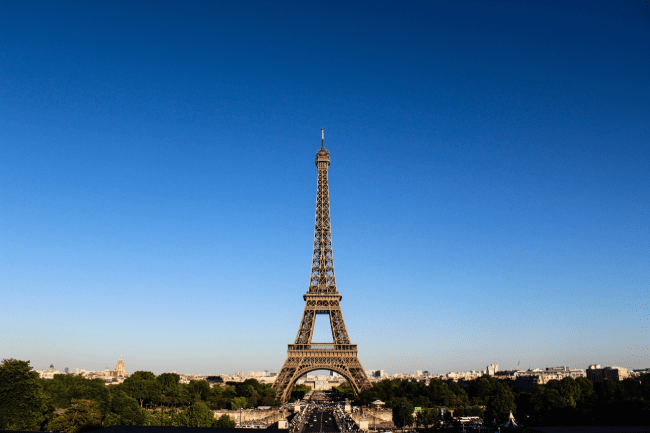 Keep in mind that if you don't offer this document at the airport once you arrive, then you may get a denied entry. Therefore, we suggest you be careful with this topic.
To get more information about the ETIAS online form, keep reading the FAQs below.
Frequently Asked Questions
What does it mean ETIAS?
ETIAS stands for European Travel Information and Authorization System, which is a special system that offers an online authorization to foreign travelers who want to visit countries in the Schengen Area.
You can use this document only in the Schengen Zone, so it means that it's valid in 26 nations at this moment. Once you get your ETIAS, you can enjoy the free transit in the internal borders of these countries.
You need to apply for the ETIAS even if you're a visa-free country.
How many countries can apply for the ETIAS?
At this moment, only 60 countries are eligible for the ETIAS. Don't forget that this list can increase later. As we mentioned before, many of these countries are visa-exempt, but they still need to apply for the ETIAS.
Do I need an ETIAS if I'm from Hong Kong?
To travel to a country like France, you do need to get an ETIAS first. Hong Kong is one of the 60 eligible nations that can apply for this document, so consider that information before taking your plane to the European continent. Don't forget that France is part of the Schengen Area, that's the main reason why you need to apply for the France ETIAS.
What documents do I need to get my ETIAS with iVisa.com?
You only need a few things to get ready for your online process with iVisa.com. However, if you apply with the official website, you might require more documents, so take note of that when planning your trip.
Here's the list of requirements that iVisa.com needs:
Valid passport with a scanned copy of the main page.
A valid email address
Lastly, a valid mean of payment, which can be credit/debit card, or Paypal.
What are the prices and the processing times?
Unfortunately, we cannot provide you a total price for this document because it can vary depending on the applicant. Also, since this document is very new, it might be more complicated to offer you all the details about the cost. What you can know is that with iVisa.com you don't need to pay an expensive price to receive your France ETIAS faster, and we can give you general information on the processing options. These are:
Standard Processing: It has the least expensive price for an average waiting time.
Rush Processing: This is an excellent alternative if you want to receive your document faster but without paying too much.
Super Rush Processing: In case of emergency, this is the best option because it processes the ETIAS faster.
How can I receive my ETIAS?
It's not hard to complete the ETIAS official process, but it can be time-consuming and tiresome, especially when the time to answer the long questionnaires begins. If you complete the online process with iVisa.com's service, you'll just need to follow this 3-step method:
First, you'll just need to answer a few questions and choose the processing time.
Second, check your information and pay for the service.
Third, upload the initial requirements and send the form.
By clicking on this page you can easily start your online form.
How much time do I need to apply?
Since iVisa.com's online form is very easy and simple, you can finish it in less than 20 minutes, but remember that there's no need to rush the online process. If you need your document quite fast, then we recommend you to choose the Super Rush procedure time instead of doing the whole process too quick because you could make a mistake. If you have doubts while completing the form, you can contact us by chat.
What is the difference between the Schengen Zone and the European Union?
The Schengen Zone is a special European Agreement called "The Schengen Agreement", and it allows its members to avoid internal borders restrictions. The Schengen countries have free transit in their limits. To give you an example, countries like France have free transit to Italy or Spain by simply offering their personal IDs.
The Schengen Zone is totally different from the European Union. The EU is a group with 28 members (The Schengen Zone has 26) that was created to provide a peaceful treatment on the continent. Keep in mind that some EU members aren't part of the Schengen Zone, while some Schengen countries aren't part of the EU.
Take the UK as an example, it is part of the EU, but it isn't part of the Schengen Zone. But, with Iceland and Norway happen the contrary, they're part of the Schengen Agreement but they don't belong to the EU.
Remember that the ETIAS works ONLY FOR SCHENGEN ZONE MEMBERS, not for all the EU nations.
Is it safe to apply with iVisa.com?
You can be sure that iVisa.com only offers you a safe system with an authorized process. Everything you offer on our website can't be leaked and it's protected against unauthorized access. If you still have questions about it, you can see our reviews here.
Where can I find more information about it?
We're ready to help you in case you need to answer other questions. Reach out to our customer service center if you want personal attention or simply explore iVisa.com's webpage to read other information.