Nowadays there is an increased concern around international borders' safety. For this reason, the European Union has established a new immigration procedure for countries exempt from the Schengen visa. The EU wants to keep closer control of the visitors' information so they are sure they don't pose a threat to Europe.
France is part of the Schengen deal, then they will have to accept these new guidelines. If you were thinking to have a photo with the Mona Lisa at the Louvre Museum you should be sure you either need a visa or the new system refer as ETIAS. Citizens of Micronesia are part of the countries visa-free, therefore, an ETIAS will be mandatory.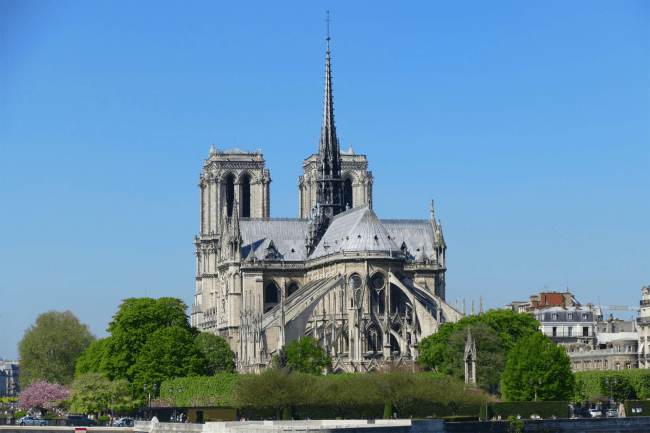 iVisa.com is here to help you with this process so you can relax as we offer you a fast, simple, and reliable service. You can [start your application] with us now or you can read through the following information for a better understanding of France ETIAS.
Frequently Asked Questions (FAQs)
What is a France ETIAS?
First of all, ETIAS is the European Travel Information and Authorization System. This is an electronic system that would help better manage European borders. The intention behind this process is to gather further information from visitors so it is easier to detect and decrease crime rates, stop illegal immigration, and fight terrorism.
The ETIAS is not only valid for France but for the 26 states part of the Schengen area. Either you are thinking to visit France soon or any other country in Europe, check if you need an ETIAS over here. We can assure Micronesia is among the countries that will be required an ETIAS.
If I get an ETIAS, do I need a visa too?
No. If you are eligible for an ETIAS, it means you don't actually need a visa. The ETIAS will be required for the 62 countries exempt from visas to the Schengen space, Micronesia is among these countries.
On the other hand, ETIAS is not a visa, it's an authorization document that will let your entry to Europe. In order to request a visa, you will definitely need to get an appointment at an embassy and fill out tons of forms. The ETIAS is made easy with an online form, why don't you start now with iVisa.com? Apply here!
How long is the France ETIAS valid?
Once you get the ETIAS, this will be valid for 3 consecutive years or the validity of your travel document, whichever comes first. In terms of travel time, once you enter the Schengen space with your ETIAS you get up to 90 days in a 180-day period to travel around the 26 Schengen states.
Begin your application with iVisa.com and you will be out of this process very soon!
What documents do you need for an ETIAS?
Apart from usual documents like your passport. Be aware of the information you provide in your application. You will be asked from personal details, parents' information to more in-deep information such as criminal records, previous visits to risky countries, etc. Answer with honesty as this will be cross-checked with international bases like Interpol.
Make sure to also have the following:
A passport's scan, with a clear view of your photo.
An email , an electronic address to get your final documentation.
Payment options, you will pay for a minimum fee with iVisa.com which can be done with a credit/debit card or a Paypal account.
What steps are essential to get the France ETIAS?
As a citizen of Micronesia, you will need to follow just 3 simple steps if you want to get your ETIAS with iVisa.com.
Firstly, complete all the information requested in the questionnaire.
Secondly, check your answers and fill out any missing spots, if applicable. Pay now with credit/debit card or Paypal.
Thirdly, upload the passport's scan and any other document if requested.
And that's it, you are done! Complete your ETIAS with us and relax afterward. In case you are unsure of the steps, make contact with our support agents, they are here to help you.
What exactly will I get in my email?
The final documents about the ETIAS should be arriving at your email after the correct fulfillment of the application. The authorization document should be with you at all times when entering France, just in case you are requested by airport officers.
How long will I wait for the ETIAS?
We don't want you to wait much so we have come up with three alternatives for this application:
Standard, regular time to get your ETIAS done.
Rush, faster method for a bigger price.
Super rush, waiting won't be an option and your requirement will be checked first.
How secure is iVisa.com?
Our service is one of the safest in the market. We are continuously working towards better systems and platforms, for this reason, your application will be safe with us. We also promise you a fast and simple service. Continue on checking our clients' reviews for more information about the satisfaction around our services.
How do I get more information?
You can reach out to our customer agents and request any specific information.