Do you have a Honduran passport? Then you'll be happy to know that it's not hard to travel to France as long as you carefully consider all the documents that may be required once you arrive at the International airport. You don't need to apply for a Schengen visa to enter France, but you still need to apply for an ETIAS. Keep in mind that to obtain the France ETIAS for the citizens of Honduras, you only have to complete an online procedure.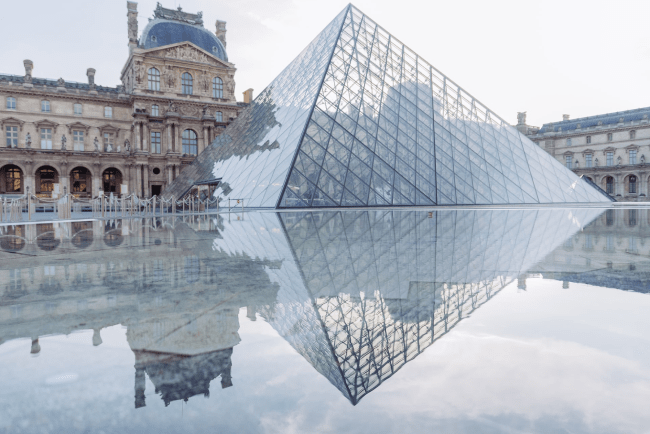 The ETIAS application form is entirely online, and you can take use iVisa.com's service to get your document the fastest way possible. You can use the official ETIAS website as well, but it might be more time-consuming. If you're worried about security, then consider that iVisa.com is an authorized company that can provide you the ETIAS through an effortless process.
To receive more information about the ETIAS online process, we invite you to continue reading this article.
Frequently Asked Questions
What is the meaning of "ETIAS"?
ETIAS is the acronym created from European Travel Information and Authorization System. This system was created to provide an electronic authorization to foreign travelers who want to know the countries in the Schengen Zone.
The ETIAS can be used only in the Schengen Zone, so it's valid in 26 countries at this moment. These nations aren't hard to visit once you get your ETIAS because they provide free transit in their internal borders.
If you're a Schengen Visa-Exempt country, you still have to apply for the ETIAS to visit Schengen countries, including France.
How many countries can apply for the ETIAS?
There are 60 countries eligible for the ETIAS, but the list can get longer in the future. It's important to mention that many of these countries are visa-exempt, but they still need ETIAS.
Do I need an ETIAS if I'm from Honduras?
Yes, you must apply for this document before planning a trip to a country like France. Honduras is one of the 60 eligible countries for the ETIAS, so keep that information on mind before taking your plane to Europe. Also, don't forget that France is part of the Schengen Zone and that's why it's necessary to apply for the France ETIAS.
What documents are required to apply?
There's a short list of documents that you must get before applying online with iVisa.com. Remember that if you apply with the official website, you might need more requirements. Therefore, iVisa.com created an effortless system that can help you a lot with this part:
You need a Valid passport with a scanned copy of the main page.
You also have to provide a valid email address
Lastly, you must get a valid payment method, which can be credit/debit card, or Paypal.
What are the prices and the processing times?
There's no official information about the total price because it can vary depending on the nationality of the applicant. Also, this document is quite new, and that's why it might be a little bit complicated to give you all the details about the price. However, with iVisa.com, you don't have to pay an expensive price to obtain your France ETIAS faster and safer, and we can give you an idea of the processing options. These are:
Standard Processing Option: with this alternative, you enjoy the least expensive price, but you have to wait longer than the other alternatives.
Rush Processing Option: this option gives you a shorter waiting, but the price is higher.
Super Rush Processing Option: this is the fastest option with iVisa.com and it also has the highest price, but only because you receive your document as fast as possible.
How can I get my ETIAS?
The official process that the ETIAS website created isn't too hard to complete, but it can be a little bit tedious, especially when filling in the long questionnaires. But, if you complete the online process with iVisa.com, you'll just have to follow this 3-step process:
First, answer a few questions with your basic information and choose the processing option you preferred.
Second, verify the information you gave in the first step and pay for the document depending on the processing alternative.
Third and last step is to attach the documents required and send the form.
You can click here to start your online form.
What should I do if I travel with children?
Are you planning to travel with your kids? Then remember that you'll need to apply for their ETIAS too. However, we still advise you to reach out to our service customer center to receive more details about this topic.
What benefits do I receive with an ETIAS?
If you're thinking that by applying for the ETIAS you won't receive any benefit, then think twice, because you can get some advantages with this document like:
Saving time and effort by applying online, especially if you use iVisa.com's user-friendly system. Once you provide this document at the airport, you won't need anything else.
The ETIAS has a special link with other security companies like Interpol, SIS, VIS, etc., so it's a valuable tool to keep you safe from any issue at the airport and it also allows the authorities to have a better track of potential threats.
You obtain proper treatment as a tourist because the ETIAS was also created to mitigate illegal migration.
With only one ETIAS, you can enjoy all the countries in the Schengen Area. But, we still recommend you to explore our website for upcoming details.
Is it safe to use iVisa.com's service to receive my ETIAS?
Yes, it is! Our reliable system was created to keep your information safe, so as you can guess, the details you see and offer on our website can't be leaked. If you still have doubts about it, you can check our reviews.
Where can I read more information?
Don't bother if you still have questions, we can help you with that. You can take a look at our customer service center, or you can get more details on iVisa.com's webpage.
Apply for your ETIAS today!