Although Australia is a visa-free country for the Schengen Zone, it's still necessary to take certain considerations when entering this zone, especially when it comes to visiting a country as crowded as France. That's why you should read in detail all the information regarding the France ETIAS for Citizens of Australia. You should also consider that this document is very new, so the following information can change in the future with upcoming updates. Therefore, stay alert to iVisa.com's website to keep notified about it.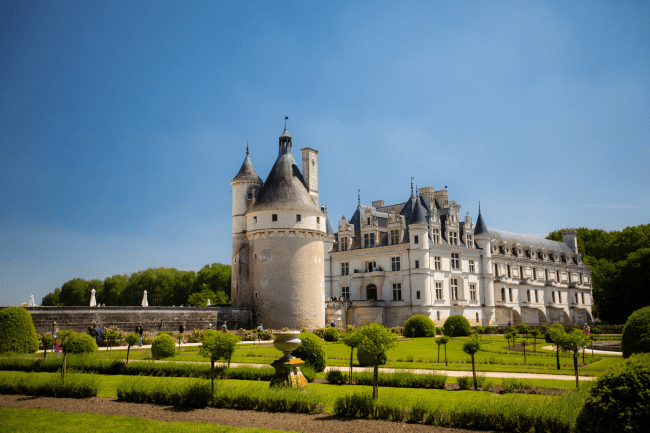 We understand that online processes can be tiresome, but with iVisa.com, you won't have to worry about it. iVisa.com makes everything easier because it has a simple online process that permits you to obtain your France ETIAS by following a few steps.
There are other requirements that you should consider, including the things to do when traveling with children and also what you should know if you're just passing through the country. You can get all of this information by reading the FAQs below.
Frequently Asked Questions (FAQs)
If you read these FAQs you can be sure that it'll be a lot easier for you to apply for your ETIAS.
What is a France ETIAS?
The ETIAS is what we know as the European Travel Information and Authorization System, and it is used as an electronic document that facilitates the control of visitors entering the country. It's a recent document that has been released to ensure the safety of both citizens of the Schengen Zone and foreign travelers.
The France ETIAS is a mandatory document for travelers, including visa-free countries.
How do I know if I can apply for the France ETIAS?
This isn't a difficult task if you use iVisa.com's Visa Checker Tool. You'll be able to see this tool once you enter iVisa.com's web page.
By using this tool you can save a lot of time and effort because it can give you valid information about the documents required to enter France. To use it, just choose Argentina as your country of origin, and then, choose France as the country you're traveling to. As soon as you're ready with this part, you'll receive all the information instantaneously, including if the ETIAS is available for you or not.
What documents do I need to apply for the ETIAS?
We cannot offer you the exact list of requirements yet, but you can have an idea by simply reading the following list:
A visible copy of your passport information page.
Your current email address.
Payment alternatives like credit/debit card or even a Paypal account.
What are the processing times and prices for the ETIAS?
Since this document is very new, it can be difficult to find the exact cost of it because it can change according to the Government's fee and your country of origin (which is Australia, in this case). But, to simplify the process, you can read the following procedure times with iVisa.com and have a great basic idea to be ready once the document is ready to use:
Standard Processing Procedure Time: this option is the most requested because it is the least expensive but it has the longest waiting time.
Rush Processing Procedure Time: your waiting time is less, but the price is higher.
Super Processing Procedure Time: with this option, you'll receive a higher price but also the fastest waiting time.
How can I apply for my France ETIAS?
What you should know about your France ETIAS is that you can obtain an official government web page, but keep in mind that it can be harder this way and it can take a long time to process it. On the contrary, by using iVisa.com's service, you'll just have to do the following:
First, read the questionnaire and complete it with your information. Choose your processing time after that.
Second, verify all the information you wrote and pay for iVisa.com's service.
Third, attach the requirements asked at the beginning of the process and click on the 'submit' button to send the form.
How much time do I need to apply?
iVisa.com has an incredible platform that allows you to save time, so you should know that within 20 minutes you'll be ready to finish the application form. You can apply anytime and anywhere!
I'm traveling with my kids, what should I do?
While you're planning a nice journey it's completely common to consider traveling with other friends or family members, including children. If that's your current situation then you should know that they must apply for their ETIAs too. But, we still recommend you contact our service customer to obtain exact information about it.
Do I have to apply for this document if I'm just passing through?
Even if it's just for a stopover, you still need the ETIAS to travel to France. Remember that you could get into trouble at the airport or even lose your flight if you don't offer your ETIAS on time.
Is it safe to apply with iVisa.com?
Yes, it is because iVisa.com has a system that shields your information. This means that your data won't be leaked or put in danger. Our platform has been designed to avoid unauthorized access to our database, including your personal details.
I have more unresolved questions, where can I get more information?
If you still have questions about this process, then we are ready to help you the best way we can. You can reach out to our customer service workteam, or you can also read other details by exploring iVisa.com's webpage.
Start planning your dream trip by applying for your ETIAS form here in just 3 steps! You're closer to France this way!