The Bahamas may be a great vacation spot, but for citizens of this country, it is normal to want to explore other nations like France. If that's your case, you should take into account that to enter this territory you need some documents to guarantee your legal registration at the airport. In this article, you'll be able to read all the necessary information about these requirements, including the France ETIAS for the citizens of Bahamas.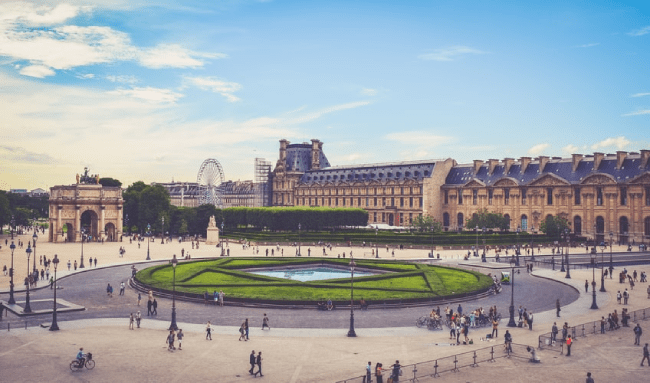 Before you decide to plan important things on your trips like the clothing or the package, you cannot forget the documents the government asks. At the end of the day, these are what give you the safe pass to enter France. In the case of citizens of the Bahamas, it's mandatory to show the France ETIAS when arriving at the airport.
For your convenience, you can receive your French ETIAS using iVisa.com's web page and thus save a lot of effort and time that you can invest in other important factors.
Frequently Asked Questions (FAQs)
What does it mean ETIAS and why do I need it?
ETIAS means European Travel Information and Authorization System and it's a document that authorizes you to enter the Schengen zone willingly regardless of the country you decide to visit. This document was created to have a better control of the travelers entering the country, even if they don't need a Schengen Visa.
Many travelers need to apply for the France ETIAS, including Schengen visa-exempt countries as you could read in the previous information. Don't forget this little detail while planning your trip to France.
How do I know if I'm eligible for an ETIAS?
It's quite easy to verify if you can apply for the France ETIAS, especially if you use iVisa.com's Visa Checker Tool which is available once you enter the website.
To use it, just select "Bahamas" as your country of origin in the drop-down menu and then choose "France" as your desired destination to obtain the proper information quickly. This way, you should receive all the details about the documents required to travel to France, including if you're eligible for the ETIAS.
What documents should I get before applying?
This process is effortless, but you still need to get certain requirements to get everything ready. Since the France ETIAS is very new, it's difficult to give you a specific list of requirements. However, you can still read the following shortlist to have at least an idea of the things you'll need when applying online:
Valid passport with a copy of its information page.
Valid email address
A payment method that can be a debit/credit card or a Paypal account to pay for iVisa.com's service (this includes the Government's fee).
What are the processing times and prices?
You probably won't find all the details about the prices because this document is too recent, and remember that this information varies on each nationality. But, with iVisa.com, you can have at least an idea of the processing times by reading the following information:
Standard Processing Time: this option is the least expensive so it might take longer than the other options. It's still good to choose it if you're not in a rush.
Rush Processing Time: with this option, you won't wait as much as the standard, but you have to pay a little bit more.
Super Rush Processing Time: this alternative is more expensive than the previous, but that's because it has the fastest processing time.
Remember that you can choose any of this while completing your online form, and that we won't charge you anything without your valid authorization.
How can I obtain my document?
There's an option to apply for the France ETIAS with an official government web page, but it tends to be harder and it can take a long time to apply for the document and receive it. On the other hand, if you use iVisa.com, you'll save much of your time by following this 3-step system:
First, answer the initial questions in the questionnaire, it shouldn't take more than 5 minutes. Once you complete your questionnaire, you can select the procedure time of your preference.
Second, check your information and pay for your ETIAS according to the procedure time you've selected.
Third, send your online form only after uploading the documents required at the beginning and wait for your French ETIAS.
Click here to start your online form.
How much time do I need to apply for my document?
You'll only need 20 minutes to complete the online application form and that's it! This process is made to be simple and fast.
What should I do if I travel with children?
If you're thinking about traveling to France with children, then keep in mind that they'll also require an ETIAS. What you should know is that this information is something general, so we suggest contacting our service customer center to obtain more details about it.
Do I need this document if I'm just passing through the country?
You still need to apply for the ETIAS if you're just passing through the country. If you don't apply for it, you could get into trouble with the authorities. Take note of this while planning your travel to Europe.
Is it secure to use iVisa.com?
Yes, totally! iVisa.com has designed a modern system with a high-quality technology that keeps your information safe, so you can be sure that it won't be leaked or put in danger. In other words, you shouldn't worry about your information having unauthorized access.
I have more questions, where can I find more information?
If you've already read all of this, then you might feel ready to finish the online form or you might have other doubts about the online process. If the last thing we mentioned in your case, then we're ready to assist you. You can talk to our customer service team, or you can read more on iVisa.com's webpage.
You can plan your trip today by applying for your ETIAS here, you surely won't regret this!