It's not a lie to anyone that traveling is one of the most pleasant pleasures. Despite any unusual circumstances such as the COVID-19 pandemic, there's always a way to face obstacles and keep traveling around the world.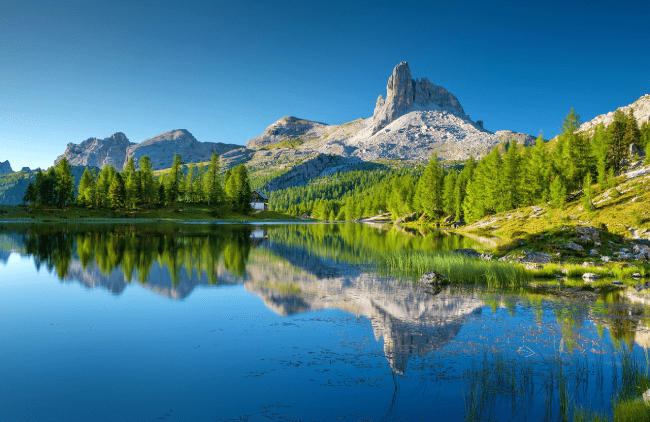 If you are arriving from Member States of the European Union, Andorra, the Holy See, Iceland, Liechtenstein, Monaco, San Marino, Switzerland, and the United Kingdom, you will have to undergo France 14 day quarantine requirement, as announced by the French President on 28 October, 2020.
However, in a country as touristy as France, it was a matter of time before the Health Declaration was launched. But, you still need to follow a series of steps to get this document, and you can learn more about them in this blog.
Please note: France has lifted all covid restrictions regarding vaccination certificate, testing, and quarantine.
Frequently Asked Questions (FAQs)
What is a France Health Declaration and why do I need to apply for it?
The France Health Declaration is an authorized document that allows you to enter the country obeying the sanitary regulations imposed by the government, such as France 14 day quarantine requirement. This requirement is important to prevent the spread of COVID-19 since it has been a problem of global concern.
As you can see, the France health declaration is important so that you don't have problems at the airport. This way, you can enjoy your trip without worries!
What documents are required to apply online?
A great advantage of processing your health declaration with iVisa.com is that you don't have to take a trip to an embassy to apply, the process can be made with an online application form. However, you still have to collect certain documents before applying, which are:
A visible scanned copy of your passport.
A valid email address because you'll receive your document this way.
A valid payment option for you to pay for iVisa.com's service. You can choose between Paypal or debit/credit card.
What are the processing times and prices for this document?
We can't offer you official information about the exact prices of this document, but we can give you at least basic details about the three processing times you can find with iVisa.com:
Standard Procedure: This is the standard option that allows you to get your document the most affordable way possible.
Rush Procedure: You can obtain your Health Declaration very fast with this alternative, but the price is a bit more expensive than before.
Super Rush Procedure: This is the most expensive option because it allows you to receive your document asap.
How is the application process with iVisa.com?
All you have to do is to complete an effortless 3-step process to receive your France Health Declaration. These steps are:
First, complete the initial online form with your basic information and choose the processing time.
Second, check that all the information is well-written and pay for the service.
Third, attach the documents required at the beginning and send the online form.
Don't forget to always review your information. If there's any mistake in the online application form and you send it, it might be hard for us to change the information, and you might even find issues along the way, so if you want to avoid re-applying, you're welcome to verify all the details first!
After you receive the Health Declaration, you'll also get a QR code that you must download.
How will I get this document?
As we mentioned before, you'll receive a confirmation via email and with this confirmation, you'll get the Health Declaration and also a QR code. This QR code is important so that you can enter the International Airport easily and without problems with the immigration officials. You can download it to the phone and only show it when asked about it, this way, they will only verify that the rest of the information is valid.
I'm traveling with my kids, do they need Health Declarations as well?
Yes, kids do need this document too. (Children must undergo France 14 day quarantine requirement as well) This document is necessary for any traveler, not only adults. It's ok if you still have questions, we can help you, all you have to do is to contact our customer service on this link.
How many times can I enter France with this Health Statement?
This Health Declaration is valid for a Single Entry, which means you can only enter France once. Don't forget that you'll still need to undergo France 14 day quarantine requirement.
The maximum stay within the country will vary according to your nationality. Some countries are visa-exempt and can stay in France for 30 or 90 days, while others require a visa and have another maximum time period to remain in the country.
To know if your nationality requires a visa for this destination, you can visit our Visa Checker Tool.
Is iVisa.com a secure service?
Yes, our service is legally authorized by the government and we have all the necessary tools to protect your information. Our modern system allows you to keep your data safe by preventing it from being leaked on the internet, so you don't have to worry about this detail with us.
Where can I get more details about the France 14 day quarantine requirement?
Remember that if you still have doubts or you need extra help with this topíc, then you can contact our customer service, or you can read other information on iVisa.com's website. You can even take a look at our page if you need a visa or other travel documents to enter France.