Struggling to find a new location for your next vacation? Let us help you with finding the perfect place that you can visit for your next holidays. Have you heard about Côte d'Azur? This is the most fashionable stretch of coastline in France near the Italian border. This coastline is packed with beach lovers and sun-worshippers during Summer. You can also see panoramic views of the sea and art museums. There are several other places near this coastline that are worth a visit. To visit this stunning coastline in France, you have to apply for a French Schengen Visa before your travel date.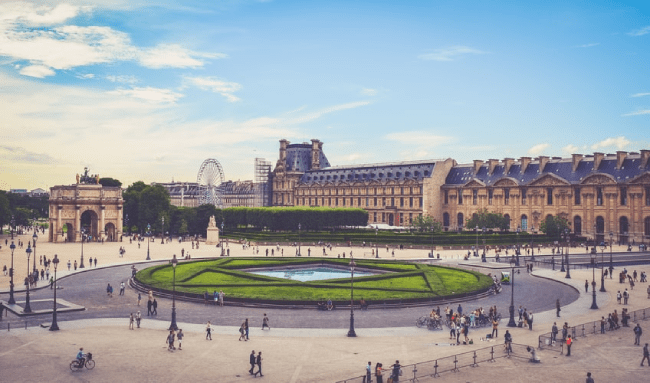 Obtaining a French Schengen Visa is easy when you associate with iVisa.com as we offer our services to ease our customers' stress. This document allows you to enter the country without any hassle and you can also visit other Schengen countries with the utilization of this travel authorization document. Wondering what is French Schengen Visa validity? The validity of a French Schengen Visa is short as this document is mostly utilized for short trips.
To know more about French Schengen Visa validity, check the following often asked questions given below:
Frequently Asked Questions
What is a French Schengen Visa?
When a citizen of a third-world country plans a trip to France, he/she must apply for a French Schengen Visa to enter the country hassle-free. This is a mandatory travel authorization document that allows you to visit the country for a short period or transit purposes. You can get more information about this document and its application by contacting iVisa.com.
What can be the maximum duration of my stay in the country using a French Schengen Visa?
As French Schengen Visa is utilized for short trips to France, French Schengen Visa validity will also be short. The maximum duration of your stay should be no more than 90 days within a period of 180 days.
Do I need to submit some documents for the application for a French Schengen Visa?
To make the whole procedure easy for our customers, we don't need a lot of documents for the application for a French Schengen Visa. To initiate your procedure, you need to submit a few documents that are:
A valid passport with a minimum of six months of validity and its scanned copy for providing your information.
A valid email address to obtain your document via email.
Method of payments like a credit/debit card or a PayPal account to pay the processing fee.
Can I get some information about the processing fee and time for the French Schengen Visa application?
To obtain a French Schengen Visa, iVisa.com offers an opportunity to select from the three options for the processing time. You can select the option depending upon your requirement. The cost of the processing depends on the time of the processing time of the document. The lesser the processing time the more is the cost of the processing of the document.
Standard Processing Time: You can receive your document in an average time at a low cost utilizing this option.
Rush Processing Time: You can obtain this document a bit early at a bit expensive cost utilizing this option.
Super Rush Processing Time: You can get your document as soon as possible for the most expensive cost using this option.
How can I apply for a French Schengen Visa with the utilization of iVisa.com services?
We understand how busy your schedule is and how challenging for you to complete your documentation work. Hence, we offer the easiest way of obtaining French Schengen Visa. You just have to complete three simple steps that are:
First, fill out an application form available on our website with the required data.
Second, double-check the data you have filled in the form to avoid any discrepancies.
Third, pay the processing fee, upload your documents, and submit the form.
Can I trust iVisa.com?
Yes, iVisa.com is a trustworthy platform for obtaining a variety of travel-related documents including French Schengen Visa. We have been delivering quality services to our customers for many years.
How can I get answers to my questions?
If you have more questions regarding French Schengen Visa, contact us now by calling or emailing our customer care executives and get more info.