France has brought to the world some excellent culinary delicacies such as the Croque monsieur, Ratatouille, Rillettes, among others. Wouldn't it be great to be in France and try these famous dishes in their home country? Then you should decide to come to France and give it a try!
Citizens of Paraguay shouldn't be just thinking about the long haul journey but also about the paperwork necessary for this trip. Although Paraguayan travelers don't need a visa to enter France they are now requested to get an ETIAS. This new online system created by the European Union will be requested by France and the 26 countries inside the Schengen area.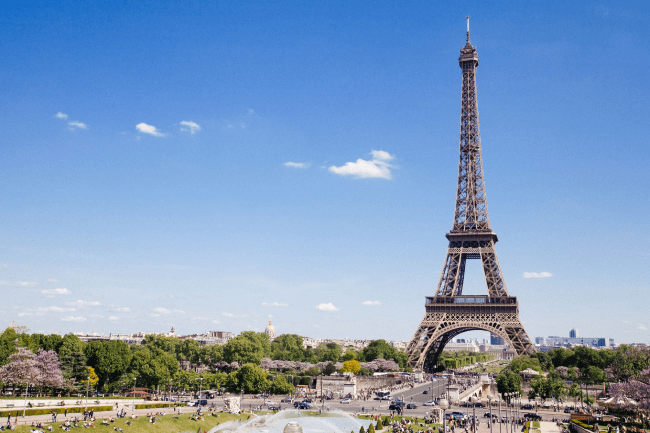 Maybe you are wondering how you can get it done soon? Then iVisa.com is your best option with a reliable, fast, and simple service, get your ETIAS with us today!
Get more information about ETIAS with the following FAQs.
Frequently Asked Questions (FAQs)
What is a France ETIAS?
First of all, the European Travel Information and Authorization System or commonly known as ETIAS is an electronic system established by the European Union. This document is not only valid for France but all the 26 states part of the Schengen agreement. Either you are only traveling to France or to 10 countries in the Schengen space, then you need an ETIAS.
Get it here with iVisa.com.
As a citizen of Paraguay, do I need an ETIAS?
Yes, Paraguay is among the 62 countries around the world that are visa-free to the Schengen space. Therefore, citizens of Paraguay need an ETIAS if they intend to travel to this region.
As we move forward to better control international borders, the ETIAS has been created to get more information about international visitors and use this information to fight increased rates of crime, terrorism, and illegal immigration.
Start exploring the ETIAS's form.
Is the France ETIAS only valid for one trip?
The ETIAS is valid for 3 consecutive years from the date of approval. During your stay in the Schengen countries, you get up to 90 days to travel around in a 180-day period of time.
Is it important to confirm the first country visit?
Yes, very important. During your application, you will be asked about the first country you will be visiting. Please be precise about this, if the first country is France, then put France in your application. Once you start traveling you must visit France first or the country you stated as the first one to visit.
Not complying with this specific rule, could mean issues for your entry.
Why don't you start your application with us now?
What documents are essential for ETIAS?
Any travel documents will be the most important, like your passport. Also make sure your answers in the application are honest, as these will be checked against international bases. Questions can range from personal details to health conditions, so be prepared to answer all sorts of questions.
Check you got these documents too:
Passport's scan, a clear scan showing your photo.
Email address, an email you check regularly so you don't miss the ETIAS's email from iVisa.com.
Payment, payment can be done with a Paypal account or with credit/debit card. The fee charged by iVisa.com is minimal for the service you require.
If you are unsure of your documents then contact our customer agents to get a better understanding of what you need.
What are the steps to obtain the France ETIAS?
Respond all questions with truthful information and to the best of your knowledge.
Review the information and fill out any missing blanks. Proceed with payment using your credit/debit card or with Paypal.
Upload your passport's scan and submit your form.
Now that you are aware of the easy steps, please go ahead and start your online form now!
What are the processing time to get ETIAS?
iVisa.com offers three alternatives according to your time and budget:
Standard option, pay the lowest fee, and wait an average period of time.
Rush option, for a higher price your requirement will get through faster.
Super rush option, the fastest service for the highest price.
Is iVisa.com trustworthy?
Absolutely! We are not new to this market and our services are done within the highest quality. We work with reliable platforms and detailed policies about managing your personal information. Check our clients' comments to make sure you are making the right decision by choosing iVisa.com.
We are an external agency with the knowledge to handle your ETIAS in an easier way than doing it directly with the French government.
Where can I get more information?
We have support agents ready to help you with your doubts, they are available 24/7.
If you don't have any inquiries, then go ahead and begin your application!