During the next few years, there will be a drastic change in how border control and immigration are managed all around the world. The most recent example is the European Union's new electronic system refer as ETIAS.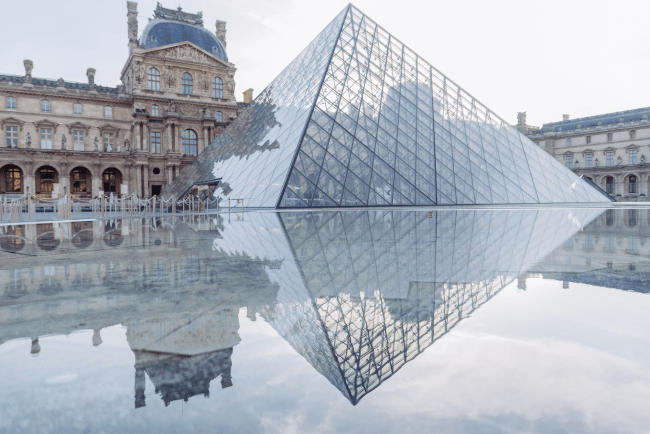 Citizens of the Marshall Islands will be requested to go through a process known as ETIAS. This procedure is directed to all non-EU countries that today don't need a visa to enter the countries in the Schengen Area and the Marshall Islands are included. If you were dreaming about having a crepe in front of the Louvre Museum, then you should be aware that citizens of the Marshall Islands need an ETIAS to enter France.
iVisa.com has your back on this, as now you can apply through our platform and have your ETIAS soon enough before your trip. We offer you a simple, fast, and 100% reliable process. Have a look at our FAQs and get your ETIAS today!
Frequently Asked Questions (FAQs)
What does ETIAS mean?
European Travel Information and Authorization System is ETIAS. A newly developed system made available to have in-deep research about non-EU travelers that are already exempt from a visa. The purpose is to have better quality information from all visitors who intend to go to Europe and also as a way to prevent illegal immigration. This authorization document is possible to obtain through an online form.
Get it with iVisa.com here.
Do I need an ETIAS?
If you are a citizen from a country that is visa-free to the Schengen area, then yes you need it. Marshall Islands citizens will be requested this document upon arrival to France or any other European country within the Schengen space. Remember that an ETIAS is not a visa, it's an authorization document you will be requested for a short visit to Europe.
Do I need to request a new ETIAS every time I travel to Europe?
No, once you get an ETIAS for your trip to Europe, this will be valid for the next 3 consecutive years.
Is the France ETIAS valid for other EU countries?
ETIAS is an electronic system created for the 26 countries inside the Schengen agreement. This is not a procedure specifically for France. Therefore, you can use it for all the Schengen area.
However, take into consideration that you will be asked the first country you will be visiting and you should comply to visit that country first. If France is the first country stated in your application, then you must enter France first. Once you enter the Schengen area you can stay for up to 90 days in a period of 180 days.
Start your application with us now.
What documents are important for ETIAS?
In general, you will need certain documents but what is very important is the information you will detail in the application. Answer all the questions about personal data, travel information, employment, previous visits, and more in-deep information about criminal records or health risks. All your information will be cross-checked with international bases to verify if everything you stated is true.
Check you got these documents too:
Passport, check that your personal information and the photo is clear.
Email address, a valid one so your document arrives safely.
Payment options, pay with a Paypal account or with credit/debit card. iVisa.com charges a minimum fee to help you to go through the process in the most reliable way.
What steps do I follow for the France ETIAS?
Respond the inquiries in the form, without leaving blanks (if applicable).
Review your answers and correct where needed it. Proceed with payment with your credit/debit card or with Paypal.
Upload your passport and any other document required.
Remember that you have our customer agents at your disposition whenever you are in doubt. If you feel confident to start, then apply here.
How long does it take to get an ETIAS?
iVisa.com makes sure your document is ready when you need it, so check on the three options for processing times:
Standard option, regular service with a small fee.
Rush option, your requirement will be checked faster.
Super rush option, less time with a higher price.
How can I trust iVisa.com?
iVisa.com works with travel procedures for a long time now, so we have the perfect mixture between the latest digital technology and experience to help you with your ETIAS. Our clients' comments are the best way to showcase our work and trust our services.
Remember, we don't have a direct connection with the French government but we are very knowledgable about these processes, so don't hesitate to begin this procedure with us.
Start your application with us today!
Where can I get more information?
Get in touch with our support agents and get your questions solved in minimum time. You can continue exploring our page or go directly to our application page.