Are you planning a trip to France? In that case, you'll be interested to know that there are a series of documents to take into account before entering this country. Firstly, you need an ETIAS that gives you valid entry not only to France but any country in the Schengen area. Therefore, you should consider the requirements and the steps to follow to apply for the France ETIAS for the Citizens of Grenada.
Take note that the ETIAS is a very new document, so the information we provide you in this article can change a bit in the future. That's why we recommend you to stay alert to iVisa.com's website.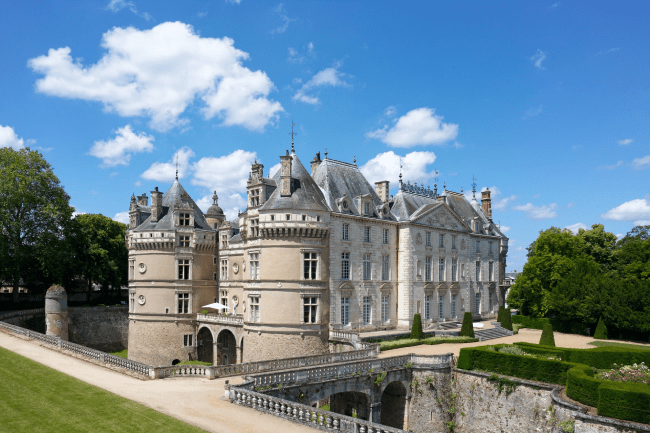 It's true that some travel arrangements can be tedious, especially when we talk about travel documents, but with iVisa.com, things get a lot easier. This company has a simple online process that allows you to get your France ETIAS only by following 3 steps.
Read the FAQs below to get all the useful details about this document.
Frequently Asked Questions (FAQs)
By reading these FAQs you can be sure that it'll be much simpler for you to apply for the France ETIAS.
What is an ETIAS?
The ETIAS is what we know as the European Travel Information and Authorization System. This system offers an electronic document that facilitates the control of travelers entering some countries like France. This document has been released to guarantee the safety of both citizens of the Schengen Zone and foreigners.
Keep in mind that the France ETIAS is an imperative document for travelers, including Schengen visa-free nations.
Also, note that the ETIAS is necessary only for the Schengen countries, so you should remember that there are 26 members by now.
Which countries belong to the Schengen Zone?
The ETIAS can be used only in Schengen countries, which aren't the same as in the EU countries. Remember that the Schengen area has 26 countries ("Schengen States") and these countries don't have border controls between them. These are: Austria, the Czech Republic, Belgium, Denmark, Finland, Estonia, Germany, France, Greece, Hungary, Iceland, Italy, Latvia, Liechtenstein, Lithuania, Luxembourg, Malta, Norway, the Netherlands, Poland, Portugal, Slovenia, Slovakia, Spain, Sweden, and Switzerland.
What documents do I need to apply for the ETIAS?
You should know that it's possible to receive the ETIAS through an official process, but the list of requirements with this alternative can be tiresome and it's usually time-consuming. If you use iVisa.com's service, you won't have to spend so much time searching for multiple requirements because you'll only need the following:
Your passport with a valid expiration date and a scanned-copy of the information page.
Your email address.
A valid means of payment like a credit/debit card or a Paypal account.
What are the processing times and prices for the ETIAS?
We cannot offer you the exact price of the ETIAS because this document is very new. What we can inform you is that iVisa.com has 3 processing options that vary in price according to the urgency you have with the document. These options are:
Standard Processing Time: it has an average waiting but an affordable price for your budget.
Rush Processing Time: this alternative is more expensive but it has faster processing.
Super Processing Time: this is the most expensive option because it has the fastest processing.
How can I apply for my France ETIAS?
As mentioned before, you can receive your France ETIAS with an official government web page, but it can be more tedious this way, especially if you want to save time and effort. With iVisa.com's service, you don't have to spend too much time on long forms, all you have to do is:
First, read the initial questionnaire and answer it with your personal information. Next, select the procedure option that fits your needs.
Second, check all the details in your personal information, including the spelling, and proceed with the payment part by using your credit/debit card or Paypal account.
Third, be sure that you have all the requirements asked and upload them one by one. Finally, send the online form.
Now you can relax and wait for your document according to the processing time you selected.
I'm traveling with my children, what should I do in that case?
If you want to take your children on a nice trip to France, then don't forget about their ETIAS as well. Every foreign citizen needs this document, including children. However, we still suggest contacting our assistants to receive exact information about this topic.
Is there a difference between the EU countries and the Schengen countries?
Yes, there's a difference between the two terms. As we mentioned earlier, the ETIAS is only a valid document for countries that belong to the Schengen Area, but it's normal to have confusion on this issue. Therefore, consider the following information to avoid any misunderstanding when traveling to a country like France.
The Schengen Area has this name because it's a region that follows the rules of the "Schengen Agreement". The most popular of these rules is that Schengen Zone members don't have internal border limits. In simpler words, the citizens of these countries can travel freely by using only their IDs.
It's important to remember that the Schengen Zone is not the same as the European Union. The European Union (EU) is a group created to provide a peaceful agreement on the continent and it has 28 members at this moment. Some countries from the EU aren't part of the Schengen Zone, and some nations of the Schengen Zone don't belong to the EU.
Some of these cases are the UK, which is part of the EU but not of the Schengen Zone, and then there's Iceland and Switzerland, which are part of the Schengen Area but not of the EU.
Keep in mind that the ETIAS is valid ONLY FOR THE SCHENGEN ZONE COUNTRIES, not for all the EU countries.
Is it safe to apply with iVisa.com?
One good thing about iVisa.com is that it has an advanced platform that allows you to complete the online form well without putting your information at risk. Therefore, you can be sure that it's safe to apply with iVisa.com. You can read these comments to check it out.
I have more questions, where can I get more information?
You can contact our customer service work team for more help or you can get other details by checking iVisa.com's webpage.
Start your journey today by applying for your ETIAS form here in just 3 steps!