France doesn't need an introduction, as it's one of the most popular countries in Europe. Before you start dreaming about the Eiffel Tower, make sure to know the latest entry requirements. French authorities are providing greater priority to visitors who carry a COVID-19 vaccination certificate. It's also relevant to know the type of vaccine you got.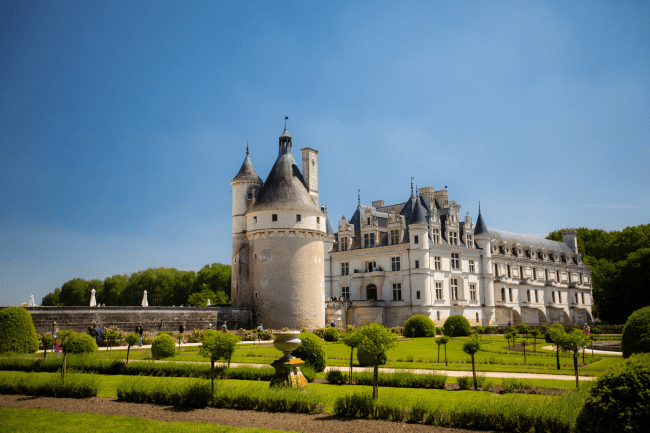 Let us explain which COVID-19 vaccines are approved for travel for France (July 2021), so you can enjoy the best holiday ever.
Check the FAQs to find out more.
Frequently Asked Questions
Do I need a COVID-19 vaccine or vaccination certificate to enter France?
As borders continue to open after the advent struggles of the Coronavirus pandemic, European countries are trying to continue to be safe. Therefore, having a COVID-19 vaccination certificate is an essential item to have a smooth entry to France. The certificate can help you avoid other health protocols put in place for unvaccinated travelers.
iVisa.com has all the details about what you need to have before your trip to France. Check the latest details of France as information could change at any moment.
Which COVID-19 vaccines are approved for travel for France (July 2021)?
The European Medicines Agency (EMA) and the World Health Organization (WHO) advise countries like France about the vaccine that should have universal approval:
Comirnaty – Pfizer/BioNTech Manufacturing GmbH
Vaxzevria – AstraZeneca
Vaccine AstraZeneca (Covishield™), Serum Institute of India Pvt. Ltd.
Spikevax; mRNA-1273), Moderna Biotech
Janssen-Cilag International NV.
Learn which COVID-19 vaccines are approved for travel for France (July 2021) with our expert team.
What are the minimum vaccination requirements for vaccinated passengers?
If you are fully vaccinated, you must bring proof of vaccination. Full vaccination is accepted:
One week after the second shot for two-shot vaccines (Pfizer, Moderna, AstraZeneca);
28 days after the shot for one-shot vaccines (Johnson & Johnson);
One week after the shot for vaccines administered to people who have already had COVID-19 (only one dose is necessary);
One week after a booster ARNm dose (Moderna or Pfizer) after two shots of a vaccine on the WHO's health emergencies list (Sinovac/Coronavac or Sinopharm/BBIB-PVeroCells).
Note: Travelers aged eighteen or over must have received a dose of complementary messenger RNA vaccine no later than 9 months following the injection of the last required dose to be considered as fully vaccinated.
What else should unvaccinated travelers know?
Unvaccinated travelers from green list countries must have a negative PCR taken less than 72 hours or antigen test taken less than 48 hours before the flight (12 years or older) or a certificate of recovery older than eleven days and less than six months.
Unvaccinated travelers from orange list countries can travel for essential reasons only, they need a negative PCR test taken less than 72 hours or an antigen test taken less than 48 hours before the flight.
Which risk category is my country?
Green list countries: Countries in the European Union, Andorra, Iceland, Liechtenstein, Monaco, Norway, San Marino, Switzerland, Vatican, South Africa, Albania, Angola, Antigua and Barbuda, Saudi Arabia, Argentina, Aruba, Azerbaijan, Bahamas, Bahrain, Bangladesh, Barbados, Belize, Benin, Bolivia, Bonaire, St. Eustatius and Saba, Bosnia and Herzegovina, Botswana, Bhutan, Burkina Faso, Burma (Myanmar), Burundi, Brazil, Cambodia, Cameroon, Canada , Cape Verde, Chile, Colombia, Comoros, Congo, Ivory Coast, South Korea, Costa Rica, Cuba, Curaçao, Djibouti, Egypt, United Arab Emirates, Ecuador, Eswatini, United States, Ethiopia, Fiji, Gabon, Gambia, Ghana, Guinea, Equatorial Guinea, Guinea Bissau, Grenada, Greenland, Guatemala, Honduras, Hong Kong, Faroe Islands, Mauritius, Solomon Islands, Turks and Caicos Islands, British Virgin Islands, US Virgin Islands, India, Indonesia, Iraq, Jamaica, Japan, Jordan, Kazakhstan, Kenya , Kiribati, Kosovo, Kuwait, Laos, Lesotho, Lebanon, Liberia, North Macedonia, Madagascar, Malaysia, Malawi, Maldives, Morocco, Mauritania, Mexico, Moldova, Mongolia, Montenegro, Montserrat, Mozambique, Namibia, Nepal, Nicaragua, Niger, Nigeria, New Zealand, Oman, Uganda, Pakistan, Panama, Papua New Guinea, Paraguay, Peru, Philippines, Puerto Rico, Qatar, Democratic Republic of Congo, Dominican Republic, United Kingdom, Rwanda, Saint Kitts and Nevis, Saint Lucia, Saint Vincent and the Grenadines, El Salvador, Samoa, Sao Tome and Principe, Senegal, Serbia, Seychelles, Sudan, South Sudan, Sri Lanka, Taiwan, Tanzania, Chad, East Timor, Togo, Tunisia, Turkey, Trinidad and Tobago, Ukraine, Uruguay, Vanuatu, Venezuela, Vietnam, Zambia and Zimbabwe.
Orange list countries: The rest of the world.
Do I need to take a COVID-19 PCR test before traveling to France?
COVID test prior to arrival: Requirements depend on your vaccination status and country of departure.

Unvaccinated arrivals from green and orange list countries: PCR 72 hours or antigen within 48 hours or a certificate of recovery older than eleven days and less than six months.

COVID test on arrival: Unvaccinated travelers from orange countries may be subject to a random COVID-19 test upon arrival. If the result is positive, they will have to quarantine.
COVID test exemptions: Children under 12 and fully vaccinated travelers.
Do I have to self-isolate once I arrive in France?
Quarantine for fully vaccinated travelers and arrivals from green countries: There are no quarantine requirements.
Quarantine for unvaccinated arrivals from orange countries: If the result of the test on arrival is positive, the traveler must follow a quarantine.
Let us tell you which COVID-19 vaccines are approved for travel for France (July 2021).
Can iVisa.com help me in obtaining the entry documents for visitors to France?
Of course! Our expertise is all you need for the mandatory documents to France. Make sure to have a valid passport and obtain the France Travel Certificate. You won't be able to enter France if you don't have this document in advance. Let iVisa.com help you with it!
Continue checking which COVID-19 vaccines are approved for travel for France (July 2021).
What are the processing times and prices?
You can choose from these three options:
Standard processing (

USD 26.00

-

24 hours

): if you can wait a regular time, pay the lowest fee.
Rush processing (

USD 45.50

-

8 hours

): Obtain the health declaration in less time.
Super Rush processing (

USD 78.00

-

4 hours

): We will process your documentation right away.
What are the documents I need to start my iVisa.com Application?
Make sure to have these three items:
A valid passport. Show your information and photo clearly.
A payment method. Pay with a credit/debit card.
An email address to communicate electronically with iVisa.com.
Explore with us which COVID-19 vaccines are approved for travel for France (July 2021).
Is it safe to use iVisa.com?
Of course! Our customers have had excellent results with our platform. Besides, your information is completely safe within our system. Trust us and have the France Travel Certificate now!
Our reviews show you how successful we are. Trust iVisa.com
If I have more unresolved questions, where can I find more info?
Communicate with our support agents, who can discuss which COVID-19 vaccines are approved for travel for France (July 2021).
We're available day and night!
iVisa.com Recommends
Visiting France means heading to one of the most famous landmarks in the world, the Eiffel Tower. The 8,000 metallic-parts structure was designed for the World Fair in 1889. Its name comes from Gustave Eiffel, who designed this fabulous structure. The 320-meter-high tower used to have many critics when it was first uncovered. Nowadays, you couldn't imagine Paris without it. Locally known as the 'Iron Lady', visitors from all over the world come to see its breathtaking architecture and the panoramas from the top. If you feel fancy, you can have dinner at the Le Jules Verne restaurant on the second level.
The Louvre Museum is another relevant spot in Paris you can't miss. You can find famous artwork here, like the Mona Lisa by Leonardo DaVinci and the Venus de Milo sculpture. Much of the collection have been gifts from previous kings, treaties with the Vatican, and even the tours made by Napoléon I. With over 35,000 artifacts, it's impossible to see them in one day. Plan your days accordingly if you want to enjoy this magnificent museum.