If you are planning a business trip to India, you should know that you will need to apply for a Business Visa To India During COVID-19. It is easy to apply for India Business Visa, and you can do it with iVisa.com. The whole process will take 15 minutes to complete, and you'll be done and ready to travel.
Business Visa To India During COVID-19 - Read all about it on our FAQs.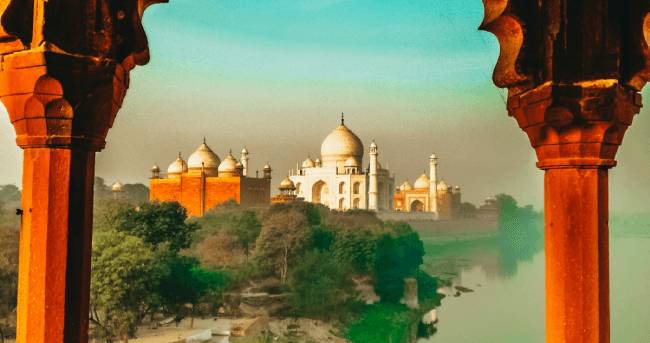 Frequently Asked Questions
Are there any COVID-19 requirements I should learn about before traveling to India?
Yes! All incoming travelers need to get a PCR test within 72 hours prior to their arrival. The negative result will be requested by the immigration authorities. They also will need to quarantine for the first 7 days in India.
Its important to bear in mind that these conditions are constantly changing. That's why we've put together a product page, so all our visitors can stay up-to-date with the current restrictions due to COVID-19.
We invite you to check it to learn about the Business Visa To India During COVID-19.
What is the India Business Visa and how can I obtain it?
The India Business Visa allows travelers to enter India Multiple Entry within 1 year after issued. Each trip needs to stay under 180 days in Total and they can only be for business.
To apply at iVisa.com you just need to complete these three steps:
First: Fill in our online form using your details and select the processing time and fee that best suits your needs.
Second: Make sure that all the information entered is correct to avoid any issues and pick a form of payment. We accept both credit and debit cards.
Third: Upload the required documents and apply.
Business Visa To India During COVID-19 - Get your India Business Visa soon and travel to India!
Do I need any documents to apply for the India Business Visa?
Of course! But the necessary documents are easy to get. You just need the following:
A Passport-size photo.
A scan of your passport information page.
A scan of the last page of the passport (if applicable).
An invitation letter from an India-based company or a scan of your business card.
An email address - We will email you your e-Visa once ready.
A payment method - We accept credit or debit cards.
Business Visa To India During COVID-19 - Keep reading below to find out more about India Business Visa!
What are the processing times and fees for the India Business Visa?
Our processing times and fees vary depending on how fast you want to receive your India Business Visa.
These are the three options:
Standard Processing:

5 days

for

USD $121.49

Rush Processing:

3 days

for

USD $135.99

Super Rush Processing:

2 days

for

USD $151.49
Business Visa To India During COVID-19 - Consider your needs when choosing the processing time.
Can iVisa.com be trusted?
Absolutely! Our security guidelines are strictly enforced to keep all your information secured. We've been in this business for a long time, but if you don't believe us, read what our previous customers have said about our services in the user reviews section.
Business Visa To India During COVID-19 - We work hard to keep our customers' information secure!
I still have doubts, how can I contact one of your agents?
Our customer care agents can be contacted through our website. They are available 24/7 to answer any questions about the Business Visa To India During COVID-19.
iVisa.com Recommends
Go on an Ayurvedic-style vacation in Rishikesh.
Thanks to the Himalayan nature of the region, this is a famous destination for those looking for spiritual connection.
A great way to breathe in everything Rishikesh has to offer is by going on a walk around town. Make sure to make a stop at Lakshman Jhula bridge. It is suspended over the Ganges river, connecting the Pauri district with the Tehri district. It offers visitors a panoramic view of the river and the city.
Continue your walk towards the eastern bank of the Ganges and reach the Beatles Ashram. It was visited by the English rock band in 1968, and it was here where they composed over 50 songs. After the death of the guru Maharishi Mahesh Yogi, the one that inspired the band's visit, the ashram was abandoned. It reopened in 2015, and it attracts thousands of serenity and peace seekers every year.
Finally, escape the heat of Rishikesh by visiting the Neer Garh Waterfall. It's a lovely hike through nature to reach the three waterfalls. We recommend that you bring sports shoes for the hike and pack lunch to escape the crowds with a picnic. It's an amazing adventure.