Did you know that you can now visit Georgia only by applying for a Georgia eVisa? The Georgian government recently launched the Georgia eVisa system to simplify entry requirements to eligible travelers, and you may be one of the lucky ones! By taking advantage of this service, you will enjoy a fast and reliable Georgia Visa Process online.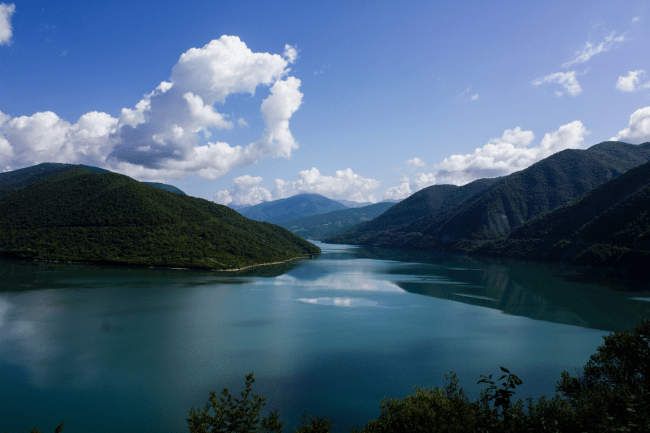 Besides, with iVisa.com, you won't need to spend much effort either! With our platform, you'll enjoy a faster process. To learn more about it, read the questions below.
Frequently Asked Questions
What are the current COVID restrictions to travel to Georgia?
Since the Covid-19 restrictions vary from country to country and almost daily, we suggest you check our FAQ page to obtain the most updated information related to this topic.
On the other hand, if you want to see how the Georgia Visa Process is, keep reading below.
What is a Georgia eVisa, and how is the Georgia Visa Process online?
The Georgia eVisa is an online-based document that authorizes you to visit Georgia for a short-term stay (90 days per visit). It is processed with an electronic link in your passport, so it does not ask you to complete an interview at the embassy.
As for the Georgia Visa Process, it is based on these steps when using our services:
Step 1: Complete the online application form and pick the processing speed you prefer.
Step 2: Check the information you previously registered to avoid typos and pay for your eVisa using your debit or credit card.
Step 3: Upload and attach the items required. Lastly, submit the form once you're ready to finish the 3-step process.
After that, please wait for your eVisa via email inbox, and that's it!
What are the documents required to apply for the Georgia eVisa?
The list of items required may vary depending on the type of eVisa.However, the most important things are:
Your valid passport (unexpired) with a scanned copy of the information page.
Your current email address.
Your debit or credit card to pay for the fees.
However, the following documents might also be necessary while applying, so keep them on hand:
Your Medical Insurance.
Your travel dates.
Accommodation information.
A passport-style photograph.
Travel and health insurance.
See more about the Georgia Visa Process below.
What about the costs/processing times?
The total price you pay for the Georgia eVisa varies depending on how quickly you want to obtain your eVisa. You can get an idea of the price with the following processing speeds we offer:
Standard Processing Time (

USD 73.49

-

8 Business Days

): If you have a tight budget and you're not in a rush.
Rush Processing Time (

USD 123.49

-

6 Business Days

): If you prefer to get your eVisa a bit faster.
Super Rush Processing Time (

USD 165.49

-

5 Business Days

): If you need your eVisa ASAP, regardless of the price.
Is iVisa.com a safe website to get my eVisa?
Yes, iVisa.com is safe. It allows you to get your eVisa easily by spending a few minutes on a Georgia Visa Process. Besides, we guarantee the security of your private information. Learn more about it by checking our comment section.
Where can I get more information about the Georgia Visa Process?
Visit iVisa.com to learn more about this eVisa or reach out to our agents via chat online!
iVisa.com Recommends
Located in Eastern Europe, Georgia is home to some of the highest peaks in Europe and a diverse climate and impressive landscaping. Georgia is a perfect spot for a relaxing vacation. Besides, it is home to one of the oldest wine producers on Earth. For this reason, it has a grapevine as one of its national symbols.
Georgia is home to the famous Narikala Fortress, which towers over Tbilisi, the capital city. This intimidating fortress is made up of two walled sections. It is located on a hill between sulfurous baths and the famous Central Botanical Garden of the Georgia Academy of Sciences. In the lower area, you can find the recently restored church of San Nicolás. This fort was founded in the 4th century under the name of Shuris-tsikhe, and it was notably expanded in the 7th century by the Umayyads, so it has a lot of historical value.
In case you prefer something more contemporary, then head up to the Peace Bridge located over the Kura River in the capital city (Tbilisi). This bridge was built to connect the old side of Tbilisi with the "new district."