Georgia is reopening its borders again, meaning that travelers can now visit this country without much effort if they're part of the Georgia visa-free program. Over 35 countries are eligible for this program which will be available online very soon. Two can be obtained online regarding the Georgia Visa Types: The Georgia Tourist eVisa and the Georgia Business eVisa.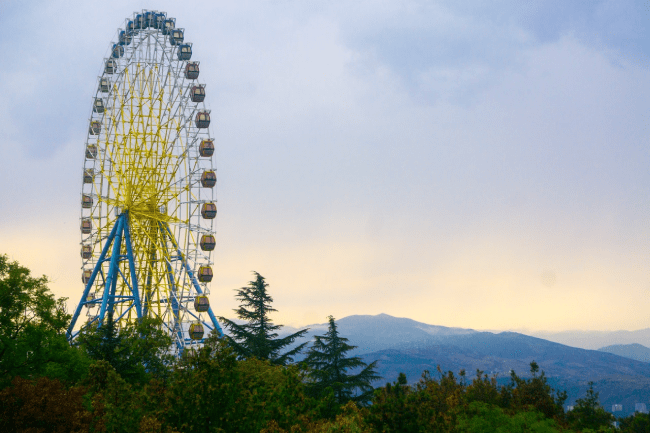 At iVisa.com, we will launch these eVisas very soon. In the meantime, we invite you to check the following information to learn all about Georgia Visa Types (online) and how to apply for the upcoming eVisas.
Frequently Asked Questions
What are the COVID restrictions to enter Georgia?
This information constantly changes because it depends on the country of origin and other factors. Then, we invite you to kindly check our product page so that you can learn all the most up-to-date details about the current Covid-19 restrictions to visit Georgia.
If you wish to know more information about the Georgia Visa Types, please check the questions below.
What is a Georgia eVisa, and how do I apply for it?
The Georgia eVisa is an upcoming travel document that will be processed online. It will allow you to visit Georgia for tourism or business purposes, depending on your choice of eVisa.
As for the Georgia Visa Types (online) are only 2 by now: for business and tourism.
Once we launch an online service to get these eVisas, you will only have to follow these steps to apply for them:
Step 1:, you have to fill out the online application form with your personal information (like full name and passport ID) and select a processing speed as well.
Step 2:, you have to check the information you wrote in step one and pay for the fees using a valid debit or credit card.
Step 3:, you must attach the items and documentation required and submit the form to get your eVisa on time.
To see more info about the Georgia Visa Types, please read below.
What are the requirements to apply for the Georgia eVisa?
It depends on the type of Georgia eVisa, but most of the time, we ask you to have the following to get the process started:
Your passport with a scanned copy of the first page.
Your email address.
Your debit or credit card for payments.
Other documents you could need depending on the type of eVisa:
Medical Insurance.
Your travel dates.
Accommodation details.
Passport-style photograph.
Travel and health insurance.
Read more information about the Georgia eVisa and the Georgia Visa Types below.
What are the costs/processing times?
The Georgia eVisa isn't for free. It has a price that will change depending on how fast you want to have it. These prices depend on our processing options, which are as follow:
Standard Processing Time (

USD 40.50

-

9 Business Days

): For standard processing if you have a tight budget.
Rush Processing Time (

USD 50.50

-

8 Business Days

): For faster processing, you can spend a bit more on your documents.
Super Rush Processing Time (

USD 70.50

-

7 Business Days

): For the fastest processing speed, including a higher price.
Is iVisa.com a safe website to apply for my eVisa?
Yes, iVisa.com is 100% safe, and it allows you to apply for your eVisa without much effort. We guarantee the safety of our database, and we do not charge you anything without proper authorization. Read more about our services on our comment section.
Where can I get more info about the Georgia Visa Types?
If you want to keep learning about the Georgia Visa Types, head up to iVisa.com or contact our agents. They're ready to help you at any time!
iVisa.com Recommends
Georgia is a peculiar nation in the mountainous region of the Caucasus. It is famous for the excavated monastery of Vardzia and the ancient city of Tbilisi. Besides, despite being an underrated country, it has impressive architecture and endless natural landscapes that can fascinate anyone.
In Georgia, you can tour Narikala, an ancient fortress that towers over Tbilisi, the country's capital, and the Kura River. This fort comprises two walled sections on a hill between sulfurous baths and the Central Botanical Garden of the Georgia Academy of Sciences. In the lower area, you can find the recently restored church of San Nicolás. The fortress was founded in the 4th century under the name Shuri's-tsikhe.
Vardzia is another interesting point in the country. It is a medieval monastery carved out of a rocky mountain in the southern area, in the Samtsje-Yavajeti region, along the Barimela River, right across the middle of the country. This place is a large cave complex of caves and tunnels, making it practically a city. It extends approximately 500 meters along the mountain slope.