As the travel business is all set to take-off in Europe, post the pandemic era, Georgia has opened its borders to international guests, but only to a few countries. As a safe and precautionary measure, the citizens of only 5 nations are currently permitted to enter Georgia without any restrictions. The countries being - France, Estonia, Germany, Latvia, and Lithuania.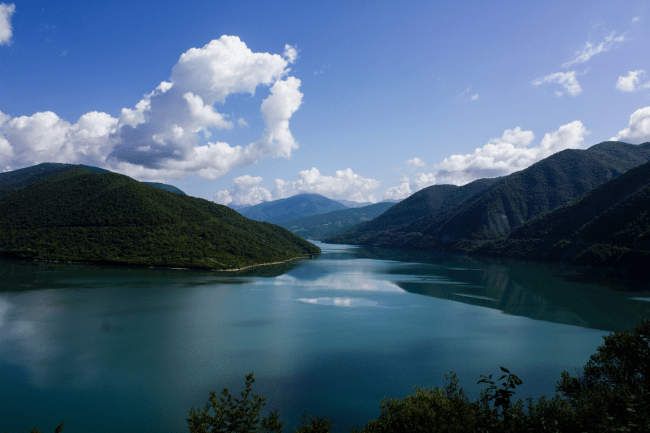 Residents of France, and any approaching guests from the above-mentioned countries, willing to visit Georgia should fill out the Pre Registration Form. This simple and structured arrangement, will gather data from travelers so the Georgian government can keep a fresh track about the details of the guests in the nation.
iVisa.com is already in the process of providing the Pre Registration Form, out, to its users. So, you can make use of the quick, straightforward, and a 100% trustable product. Read along to know more about the travel necessities for Georgia during Covid with these accommodating FAQs.
Frequently Asked Questions (FAQs)
IS THE PRE REGISTRATION FORM FOR GEORGIA MANDATORY?
Yes! Any visitor willing to fly to Georgia in recent times, needs to provide a Pre Registration Form. There are no exemptions, whatsoever, due to age, nationality, or any other criteria. The Georgian government hopes to control the incoming of visitors during coronavirus in a better manner with the fulfillment of this form.
In case you need a visa to enter Georgia, you will need to attain that, too. The Pre Registration Form for Georgia is not a visa. Check if you need a visa to Georgia with the iVisa.com Visa Checker.
Do I need a COVID vaccine or vaccination certificate to enter Georgia?
No, you don't. COVID vaccination passports or certificates are not mandatory to enter Georgia. Now if you are a Covid vaccine certificate holder, you are exempted from testing requirements.
Since information may change quickly, we advise you to follow up on the latest Jamaica travel updates and/or contact your local embassy.
Do I need to take a PCR COVID-19 test before traveling to Georgia?
COVID testing requirements: There are no testing requirements.
Do I have to quarantine when I get to Georgia?
Quarantine requirements: There are no quarantine requirements in Georgia.
I'M A CITIZEN OF FRANCE, DO I HAVE TO COMPLETE THE FORM?
Yes! The French citizens are not exempt from the requirement to complete the Pre Registration Form. iVisa.com can help you with your application form. You can choose to start here!
French citizens are part of the European Union, so they do not need to comply with any further rule to enter Georgia. Non-EU travelers need to provide the following too:
A negative PCR test, that's not older any more than 48 hours before arrival or
Comply with a 14-day quarantine, and the consecutive result or the condition of the visitor is negative.
All the costs related to these processes will have to be covered by the visitor. Ultimately, the Georgian government will make any final decision for your entry or quarantine.
FOR HOW LONG IS THE GEORGIAN PRE REGISTRATION FORM VALID?
The form is valid for a Single Entry and non-EU citizens can use it to stay in Georgia for a maximum tenure of 90 days.
Ready to start the application? Head over to this section, and get ready to travel to Georgia!
WHAT INFORMATION IS NEEDED?
The online form will request information like your full name, passport number, nationality, travel history etc. Expect to answer questions about your health status and travel patterns in the recent past, such as where have you been within the past 14 days and whether you had contact with somebody that has got convicted with the coronavirus. Also, give details of where you will be or are intending to stay in Georgia, and your purpose of travel.
Have the following handy too:
Passport with a minimum 6-month validity.
A valid email address.
Payment, iVisa.com charges a minimum fee that you can pay with a credit/debit card or a Paypal account.
Citizens of France should have all their information ready before applying.
WHAT ARE THE PROCESSING TIMES AND FEES?
There are 3 variants available at the iVisa.com platform with differences in processing times and the according applicable fees.
Standard service (

USD $21.49

), in

24 hours

, you could have the Pre Registration Form for the lowest possible fees amongst all the three variants.
Rush service (

USD $37.49

), in case you are in a hurry, wait only for

8 hours

and pay a fee, a bit more than the Standard service.
Super Rush service (

USD $66.99

), your trip is very soon, so you can have the document in

4 hours

, but it will cost you the most compared to all the three options.
Citizens of France can apply now!
WHAT IS THE PROCESS?
The process is comprised of just 3 steps:
Respond to the questions in the electronic form and choose a suitable processing time.
Double-check the information in the form and pay with a Paypal account or a credit/debit card.
Attach any documents, if required.
Get in touch with a customer service agent if you have some specific questions.
HOW WILL I OBTAIN THE PRE REGISTRATION FORM FOR GEORGIA?
As the Georgian Pre Registration Form is an online process, you will receive the document electronically. iVisa.com will utilize the email address used in the application to send you the final authorization. Citizens of France will need to provide a valid email address, so they don't have any issues receiving the form.
HOW TRUSTABLE IS THE IVISA.com PLATFORM?
iVisa.com is a trusted company that has been working with travel requirements for quite some years now. The expertise combined with an excellent knowledge-base amongst the servicing team, together with a well-encrypted system, make iVisa.com the best and easiest option to acquire the Georgian Pre-Registration Form. Read about what our users have to say about iVisa.com, check the reviews.
WHERE CAN I GET MORE INFORMATION?
Go to the application page, where we explain, in detail, further how to travel to Georgia during coronavirus. Having doubts about something? Then connect with a support agent for any questions. They are available for you 24/7.
French Citizens can visit Georgia during coronavirus! Start the application now!