The Coronavirus pandemic has impacted a lot in our lives. But life must go on and most importantly, you must live life happily and enjoy every moment of your life. In order to do so, going on a vacation is the best option. If you are planning a vacation to visit Germany, you must be speculating the Germany COVID entry requirements before your trip.
According to the Germany COVID entry requirements, you need to register on the Online Entry Form if you have spent the last ten days prior to your visit in a high-risk area.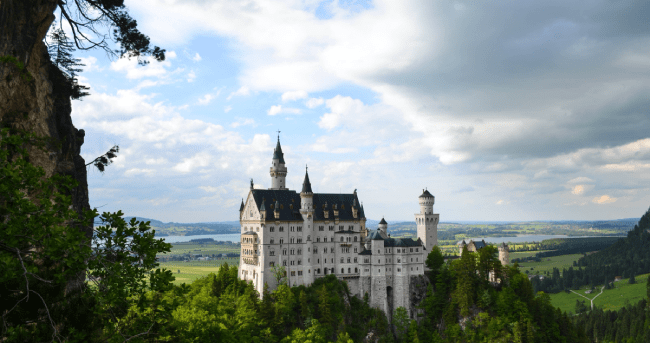 Don't have time to register in the Digital Registration Form? Leave all your worries and plan your vacation by connecting with iVisa.com. With us, you can treasure every minute of your trip as we will get your document ready in the minimal possible time. We just need your basic information that you have to fill out in an application form.
This application form has been developed by our expert team with your busy schedule in mind as youneed only a few minutes to complete this form.
Check out more information the Germany COVID entry requirements by going through the questions and answers given below:
Frequently Asked Questions
What does an Online Entry Form mean?
As per the latest Germany COVID entry requirements, if you are entering the country from those countries that are considered to be high-risk zones, you need to follow several rules. According to these rules, you have to apply for the registration in an Online Entry Form on your arrival to the country.
Apply Now and get ready to relish every second of your trip.
Do I need a COVID vaccine or vaccination certificate to enter Germany?
Only travelers from high risk areas must be fully vaccinated to enter Germany.

Approved vaccines: Pfizer, AstraZeneca, Spikevax, Janssen.

Fully vaccinated is when the complete dose of a vaccine against SARS-Cov-2 has been administered at least two weeks before traveling.
Do I have to quarantine when I get to Germany?
Quarantine requirements: Travelers from high-risk areas only
Quarantine duration: 10 days
Quarantine testing: day 5
Quarantine exemption: Fully vaccinated travelers
Which countries are considered high-risk areas?
High-risk areas: Albania, Algeria, Antigua and Barbuda, Armenia, Barbados, Belarus, Belize, Bosnia and Herzegovina, Brunei, Burundi, Costa Rica, Cuba, Dominica, Egypt, El Salvador, Estonia, Ethiopia, Fiji, French Guiana, New Caledonia, Georgia, Grenada, Guatemala, Guyana, Haiti, Honduras, Iran, Iraq, Ireland, Israel, Jamaica, Kenya, Kosovo, Latvia, Libya, Lithuania, Macedonia, Malaysia, Mexico, Moldova, Mongolia, Montenegro, Morocco, Myanmar, Aruba, Curaçao, Bonaire, Sint Eustatius, Sint Maarten, Saba, Nicaragua, North Korea, Papua New Guinea, Philippines, Saint Kitts and Nevis, Saint Lucia, Saint Vincent and the Grenadines, Romania, Russia, Serbia, Seychelles, Slovenia, Sri Lanka, Sudan, Surinam, Syria, Tajikistan, Tanzania, Thailand, Trinidad and Tobago, Tunisia, Turkey, Turkmenistan, Ukraine, the UK (all British Overseas Territories, Isle of Man and the Channel Islands), the USA, Uzbekistan, Venezuela, Vietnam, Yemen.
How can I apply for a Digital Registration Form with iVisa.com?
As we care about you, we offer a stress-free and hassle-free way to apply for a Digital Registration Form. With the utilization of the amazing services of iVisa.com, you can apply for this form in only three steps that are super simple to complete:
First, you need to fill out an application form available on our webpage with the basic information.
Second, you must check the information you have given in the form before submitting it and pay the processing fee.
Third, you must keep in mind that you need to upload all the important documents and send the form to complete the process.
What are the options for processing r the registration of a Digital Entry Form?
Applying with iVisa.com for the registration of a Digital Entry Form, you can get an opportunity to choose from the three options for processing that we offer. Depending on your requirements, you can select the processing option and Get Started:
Standard Processing Time (

USD 20.00

-

24 hours

): You can obtain your form in a basic time at a reasonable rate.
Rush Processing Time (

USD 35.00

-

4 hours

): You can get your Entry Form ready a little faster at a somewhat higher rate.
Super Rush Processing Time (

USD 60.00

-

30 minutes

): You can receive your ready registration confirmation as soon as possible for the highest rate.
What are the items essential for the registration for an Online Entry Form?
If you have spent the last ten days in a high risk area before entering the country, you must register yourself in an Online Entry Form. Several items are required for the registration that are:
A scan of your passport that is valid for six months from your travel date.
An email address to get your form via email.
Any form of payment such as a PayPal account or a credit/debit card for the payment of the processing fee.
Navigate here to get more information.
Can I trust iVisa.com to register myself?
Yes, you can trust iVisa.com to register yourself in an Online Entry Form required to visit Germany as we guarantee you that your data will be safe with us.
How can I clear my doubts?
To clear your doubts, you can go to our website or text or email our customer care support.
iVisa.com Recommends
We understand how busy you are and how difficult it is for you to prepare the travel itinerary before your trip. Hence, we have selected a few places that you can visit during your trip to Germany. If you love visiting cathedrals, you must plan a trip to see the Aachen Cathedral that is the oldest cathedral in northern Europe. Built-in the eighth century, this cathedral is located near the border with the Netherlands and Belgium.
You will love to see its design, which is a combination of Gothic and Carolingian styles. You will be amazed to see the incredible bronze Wolf Doors and the golden mosaics in the Palatine Chapel. For beach lovers, you can Sylt which is located in the North Frisian Islands. Its gorgeous sand dunes and traditional lighthouses can be seen by taking a short walk along the beach.