By 2022, a new requirement for traveling to the Schengen zone, the European Travel Information and Authorization System (ETIAS), will come into operation. Currently, citizens of Antigua and Barbuda can travel to the Schengen zone without the need for a visa. But in 2022, the conditions will be practically the same, only that they will have to present the ETIAS.
For those who wish to travel to Germany in the future, the country's location is one of the best in Europe. Germany shares borders with Denmark, Poland, the Czech Republic, Switzerland, and Austria, as well as France, Belgium, Luxembourg, and the Netherlands, for a total of nine countries, all part of the Schengen zone. It means that with your Germany ETIAS, you can safely travel between these nine countries without needing any other requirements. There are more countries that you can visit with the ETIAS since the Schengen zone has 26 nations.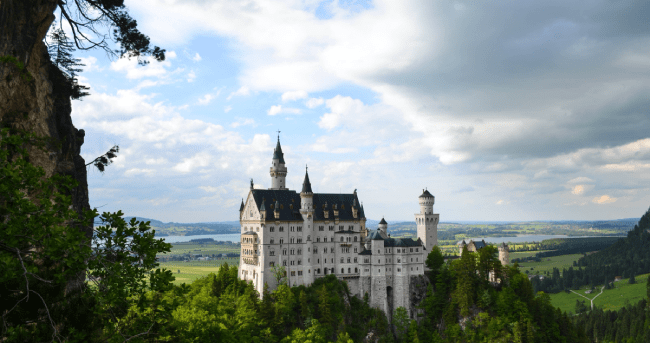 If the idea of ​​exploring Europe for the first time is appealing, or even returning to that place that you liked so much, or discovering others that you did not see before, then get ready to apply for the Germany ETIAS for citizens of Antigua and Barbuda with the help of iVisa.com.
Frequently Asked Questions
For how long can I stay in Germany with my ETIAS?
With your Germany ETIAS for citizens of Antigua and Barbuda, you can stay in Germany and the rest of the Schengen countries for a maximum of 90 days in 180 days. During the validity of the ETIAS, which is either for three years or until your passport (the one you applied with) expires, you can enter Germany and the Schengen zone multiple times, as long as you don't stay for more than 90 days in 180.
If I have kids, will they need the Germany ETIAS too?
Yes. kids under 18 years old will also need the Germany ETIAS for citizens of Antigua and Barbuda when traveling with you. In this case, you will complete the application on their behalf. The great news? They don't have to pay the fee!
What do I need to do for the Germany ETIAS application?
To apply for the Germany ETIAS for citizens of Antigua and Barbuda, what you need is an internet connection since the application is online, plus with all the available technology, you can complete the application process from anywhere. Another thing you will need to do is provide the following information:
Your current passport. Ideally, it should be valid for more than three years by the time you apply so you can fully enjoy the validity of your ETIAS without needing to reapply.
Email address where we will send your ETIAS.
Paypal or a valid credit/debit card to pay the fee.
How much money will I spend, and how long until I get the Germany ETIAS?
When applying with iVisa.com, there are three options you can choose. Here are your options:
Standard: If you are more focused on saving money than being in a hurry, then this option is the best for you since it is the cheapest.
Rush: It is ideal for those who don't want to spend a lot of money but don't want to wait too long either.
Super Rush: For those who like things to be ready quickly. It costs more, but you will get what you are paying for fast.
Can I go through the application process with iVisa.com?
Yes! We are here for you. Nothing will make us happier than to be part of your application process for the Germany ETIAS for citizens of Antigua and Barbuda. With us, the whole process will be simple, fast, and efficient. There are three steps you need to walk through with us for the application process to be successful.
Step1: Fill in the application form and choose one of the three processing times.
Step 2: After checking that all the information is correct, complete the payment process.
Step 3: Send the application form and documents. After this step, all you will need to do is wait for the email with your ETIAS.
Can I trust the iVisa.com system?
Absolutely! Our team of professionals and our platform have a mission to keep your data safe. Check out our reviews.
Is there any more info available?
For sure! Look at our blog, frequently asked questions sections, or get in contact with our customer service.