For garden lovers who are already planning to visit Berlin on their visit to Germany, they cannot miss the opportunity to set aside half a day to go to Erholungspark Marzahn.
With its ambitious construction completed in 1987, Erholungspark Marzahn, a beautiful public park in Marzahn, combines the tranquility of an oasis with cosmopolitan beauty within the urban landscape. The park features a Chinese garden that was created by local landscape architects and artisans, resulting in the largest garden of its kind outside of China.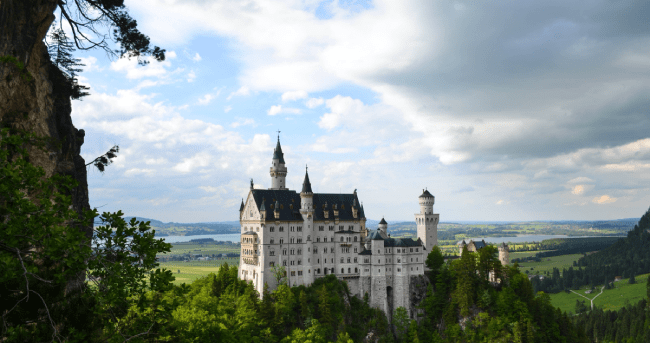 In the gardens, you will find ponds, pavilions, and fountains. You can also observe symbolic Italian and Korean ceremonies.
To take in the beautiful views of Erholungspark Marzahn after 2021, you will need to obtain the new European Travel Information and Authorization System (ETIAS). You can apply to the Germany ETIAS for citizens of Bosnia and Herzegovina through iVisa.com services.
Frequently Asked Questions
Can I go to any EU country with my Germany ETIAS?
You can go to any country in the European Union that is part of the Schengen zone. Or, to simplify it even more, you can go to any of the 26 countries that belong to the Schengen zone with your Germany ETIAS for citizens of Bosnia and Herzegovina. But first, to use the ETIAS correctly, you must enter through the country that you will declare as your first entry.
For example, if you announce that you will enter through Germany, but you also have plans to visit France and Italy, then you must apply to enter through Germany, and then you can easily move to the following nations.
Can I study a short-term course with my Germany ETIAS?
Yes. Although there are details of the ETIAS that are still being refined, you may be able to take a short course as long as it does not exceed the 90 days that you are allowed to stay in the Schengen zone in 180 days. If the class you are interested in will take more than three months, then it would be best if you apply for a student visa in the country you want to take classes.
How expensive will the Germany ETIAS be, and how long until I get it?
The ETIAS will not be very expensive. Actually, its price will be considerably less than applying for a visa. Time-wise, it can take from a couple of weeks, to just a few hours. When you apply with iVisa.com, you will have three options to choose how soon you want your Germany ETIAS for citizens of Bosnia and Herzegovina.
Standard: With this option, you may not receive the ETIAS as soon as you would like, but if you don't mind waiting almost a week, this option is the cheapest.
Rush: Here, the waiting time decreases, although the costs increase slightly.
Super Rush: If you don't want to wait more than a day to have your electronic authorization, then this option is the ideal one since, for a little more money, you will get your ETIAS in just hours.
How can I get the Germany ETIAS for citizens of Bosnia and Herzegovina?
You can get your ETIAS applying online. The best part? You can apply through our services and get the best attention and guidance. Just gather the following requirements:
Valid passport.
Email address.
Online payment method.
Could I apply for my Germany ETIAS with iVisa.com?
Absolutely! By applying with iVisa.com, you will receive unmatched service. Our team will dedicate to taking the application process for you and assisting you in whatever you need. There are three steps we need you to take before we can start applying your visa.
Step 1: Fill out the online application form and choose when you want to receive the ETIAS.
Step 2: Check that everything is in order with the form and proceed with the online payment.
Step 3: Send the form with the requested documents and wait for your electronic authorization.
Is it safe to apply through iVisa.com?
It is completely safe to apply with us. Our modern platform and an amazing team of professionals will make sure your info stays protected. Visit our reviews section.
Where can I get more info?
On iVisa.com, you can find anything you need on the ETIAS and more. You can also visit our blogs or get in touch with our customer service team.