If you want to visit a European country that preserves its traditional architecture, food, and culture then you should go to Germany. Located in Central Europe, it has many attractions that tourists like the most. If you are lucky enough, you will have the chance to enjoy any of the celebrations that take place every year including beer festivals.
Going to Germany is one of the most recurrent plans that Chilean citizens make, so you need to know about the new travel requirements. By the end of 2022, Chilean citizens will have to apply for the ETIAS to enter the Schengen Zone, Germany, included.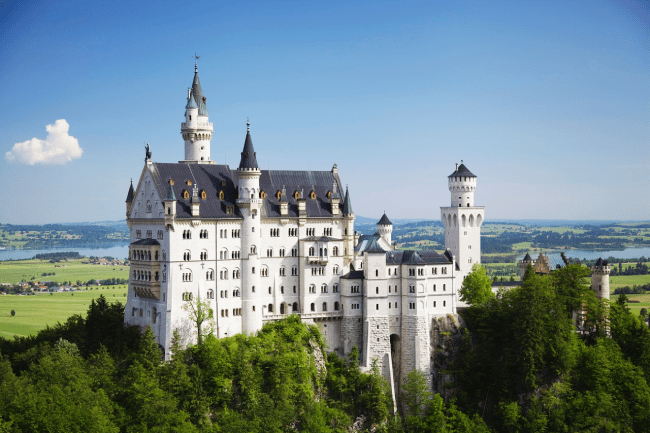 Luckily, iVisa.com have simplified the process, so you can obtain your ETIAS without spending too much time. You will only need ten minutes to complete it. It will be fast, simple, and you will have the opportunity to do what you love without leaving your responsibilities behind. The Germany ETIAS will count on the validity of up to three years, and you will have the chance to stay in the country for up to ninety days in every 180 days.
If you want to find out more about the Germany ETIAS for Chile's citizens and how iVisa.com will help you with the process, you should read our FAQ below.
Frequently Asked Questions
What do I have to know about the new Germany ETIAS for citizens of Chile?
The Germany ETIAS for citizens of Chile is an electronic travel authorization that will be implemented by the European Union to strengthen the security of the Schengen region. This measure was taken in part as a response to the recurrent attacks in the zone lately.
This new document will have validity of three years from the day you receive it. It will grant you access to any Schengen country, including Germany, for up to ninety days. Not only citizens of Chile will have to present the document, but also citizens from sixty states that are not exempt from submitting any form to visit the Schengen region.
What is the difference between the ETIAS and the Schengen Visa?
On one side, the ETIAS is part of a visa waiver program that will be obtained online. You will have the opportunity to decide to do it on your own or using iVisa.com to save time, effort and avoid complicated steps.
On the other side, the Schengen Visa is a document that people from countries that do not count on a visa exemption agreement have to present. It can only be obtained by filling some application forms and having an interview in the embassy.
What documents will I have to attach to obtain the Germany ETIAS with iVisa.com?
With iVisa.com, you won't have to be worried about having to attach a long list of documents. Instead, we will only ask for the essentials as you can see here:
We will need your scanned passport since it is your ID.
You will have to provide us with your payment method because all of our services have their price.
You will have to tell us your email address so that you can receive your Germany ETIAS without any restriction.
What will be the cost and time waiting with iVisa.com?
If you decide to use iVisa.com to obtain your Germany ETIAS for citizens of Chile, you have to know that we designed a way to determine according to your budget. There are three alternatives. Choose wisely, depending on what you prefer the most.
Standard Processing Option: You receive your Germany ETIAS in an average time and price.
Rush Processing Option: It is a quick option if you don't want to spend so much time waiting. However, its price rises a bit more.
Super Rush Processing Option: You receive your Germany ETIAS for citizens of Chile almost immediately, but it is the most expensive option.
Did you make a decision already? Then let iVisa.com be part of your dreams.
What are the steps that I have to follow for the Germany ETIAS?
Using iVisa.com is as easy as 1, 2, 3, because we have simplified all the procedures for you. Don't worry about your time since you will only have to spend ten minutes to complete the next three steps.
First, complete the shortened application form. We will ask you questions about yourself, your trip, and some security questions. Then, choose the processing option that you like the most.
Second, proceed with the payment method.
Third, upload the required docs and submit it.
You will not have to do anything else after that, apart from awaiting your results. If you have further questions, do not hesitate to contact us at any time.
Is it secure to use iVisa.com for this process?
iVisa.com is a travel agency that counts on the best security platform to protect your information from any third party. You can also verify our services by reading our reviews from satisfied customers.
How can I get in touch with you if I have further questions?
You can contact us by clicking here, and any of our customer service agents will answer any questions or doubts that you may have.