Visiting Germany will not only give you a fascinating look at this country's history but a global view of the most relevant passages of universal history. Explore what's left of the Berlin Wall and imagine how people felt when it went down. Check the artwork on the wall that depicts some of the political and social beliefs of the German people. Let iVisa.com help you with the necessary travel documents to enter Germany.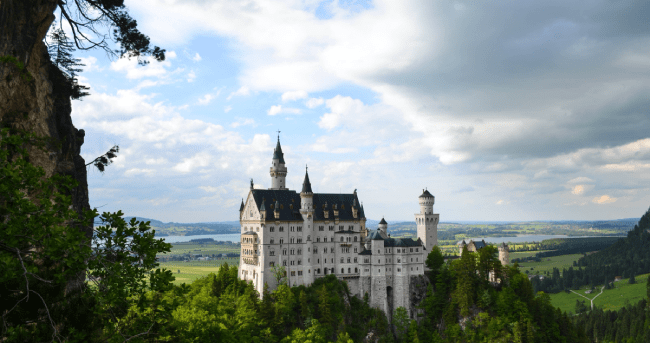 Citizens of Costa Rica should be aware of a new authorization called ETIAS that will be mandatory for international travelers. The Germany ETIAS for citizens of Costa Rica will be available in 2022, so start preparing for the online process.
iVisa.com offers a fast, simple, and reliable service for your Germany ETIAS. Continue reading about the Germany ETIAS for citizens of Costa Rica below.
Frequently Asked Questions
What is the ETIAS?
ETIAS is the European Travel Information and Authorization System. The ETIAS is a new electronic system that will pre-screen incoming visitors as a way to add a security layer to European immigration services. Hopefully, this new mechanism will help achieve the safety goals established by the European Union.
Explore the application page and check the details about the Germany ETIAS for citizens of Costa Rica.
I'm a citizen of Costa Rica. Can I apply for ETIAS?
Yes! Citizens of Costa Rica can apply for the Germany ETIAS as Costa Rica is among the countries exempt from the Schengen visa.
Nationalities that don't need the Schengen visa will need to acquire the ETIAS authorization .
Can I visit other countries with Germany ETIAS?
Yes! The Germany ETIAS for citizens of Costa Rica gives access to the 26 countries in the Schengen zone. If you are unsure about what countries belong to the Schengen area, then use our Visa Checker and confirm what travel documents you need for every country in Europe.
What is the validity of the Germany ETIAS?
The Germany ETIAS for citizens of Costa Rica has a validity of 3 years. Also, travelers can stay a maximum of 90 days within a 6-month period in the Schengen zone and have multiple entry benefits.
What are the requirements?
Citizens of Costa Rica must complete an electronic form with personal details and security details, like past trips to war zones or previous visa denials.
Gather the next items as well:
A scan of your passport, your passport should be valid for a minimum of 3 months after arrival.
A valid email address to receive the ETIAS document safely.
Payment methods, pay with a Paypal or use a credit/debit card.
What are the processing times and fees?
The Germany ETIAS for citizens of Costa Rica offers three options for processing:
Standard processing service, the most affordable alternative for your travel requirement.
Rush processing service, receive the Germany ETIAS in less time for a higher fee.
Super Rush processing service, if you need us to work faster, then pay the highest price.
What is the ETIAS process?
First, answer all the questions in the online application and select a processing time (Standard, Rush, or Super Rush).
Second, check your details and pay with a credit/debit card or a Paypal account.
Third, attach a copy of your passport.
Get in touch with our customer support team if you need help!
How will I receive the ETIAS authorization?
Travelers will receive Germany ETIAS electronically. They should expect an email from iVisa.com with the ETIAS authorization that will arrive at the agreed time.
As soon as you arrive, show the ETIAS authorization to border control officers so you can have a smooth entry.
How safe is iVisa.com?
Incredibly safe! iVisa.com has established the highest security guidelines for all its services. Go to the comments page and check the success stories from our previous clients.
The Germany ETIAS for citizens of Costa Rica is possible with iVisa.com!
Where can I find more information?
Communicate with our customer service team that is available 24/7. We are ready to answer all your questions about the ETIAS process.
iVisa.com is the ideal partner for your next trip to Germany! Let us help you today!