Being one of the most important countries in Central Europe whose culture, language, and history has influenced a lot on the continent, Germany is a fascinating country to travel to. Their beautiful landscapes and beautiful celebrations like the Oktoberfest make it an excellent destination for anyone willing to start a new adventure.
Before you start packing everything up, you should know the new travel requirements for El Salvador citizens. From late 2022, citizens of sixty eligible countries, including El Salvador, will have to apply for an ETIAS before visiting the Schengen Region. The European Union asserted that you can obtain it online, but it may be tedious and complicated to follow.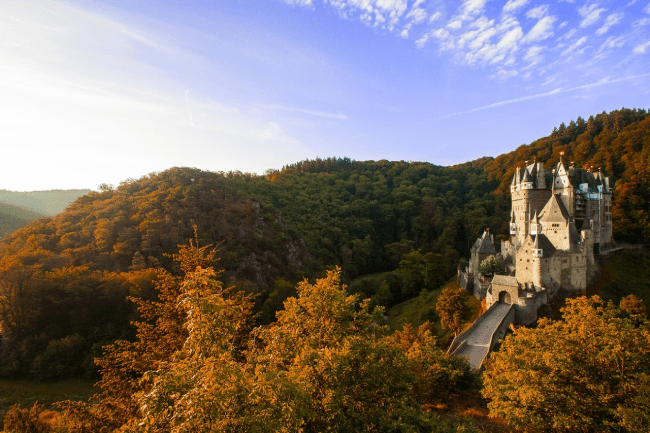 With iVisa.com, you will have the chance to get your Germany ETIAS for citizens of El Salvador without spending too much time completing it. It will be quick, simple, and you will avoid extra-steps. It will only take 10 minutes to fill it out, and you will have enough time to do what you love. The Germany ETIAS will have the validity of three years, and you will have the chance to stay in the country for ninety days.
If you want to learn more about the Germany ETIAS for El Salvador citizens and how iVisa.com is the best option for you to obtain your document, then keep reading this article.
Frequently Asked Questions
What is the Germany ETIAS for citizens of El Salvador?
The European Travel Information and Authorisation System or simply ETIAS is an electronic document that has been developed by the European Union to protect their Schengen borders for any possible attack coming from tourists.
The ETIAS will be asked of citizens of other countries that are not part of the Schengen Union but currently can visit it without a visa, including Salvadoreans. They will be asked to present it from late 2022, so you need to obtain it if you plan to visit Germany.
What are the differences between the ETIAS and the Schengen Visa?
To put it simply, the ETIAS visa waiver works as an electronic system with all your information, and it will be like your ID while you stay in the Schengen Area. You will be able to visit any country that you wish for ninety days. It has validity of three years, which means that it is a Multiple Entry document.
Unlike this document, the Schengen Visa is an entry visa that works differently since it will only grant you access to a specific country rather than any of the countries in the Schengen region as the ETIAS. If you have to present this document, you will have to choose the type of visa, such as Single Entry, Double Entry, or Multiple Entry.
What documents do I have to present for the Germany ETIAS with iVisa.com?
iVisa.com will ask you for the essential documentation to start with the process. You will have to provide us with these:
A copy of your scanned passport.
Your email address where you will receive your Germany ETIAS when it is ready.
Your payment method.
How much does the Germany ETIAS cost with iVisa.com, and how long do I have to wait for it?
Since the official price has not been released yet, we can't assure you how much it will cost. Luckily, thinking about your budget, iVisa.com designed three different alternatives for you to choose from. These are the following:
Standard Processing Option: It has a standard price and waiting time.
Rush Processing Option: It is a quick option, but it costs a bit more.
Super Rush Processing Option: The fastest alternative that you can choose, but it is also the most expensive one.
The final decision will depend on your needs. If you feel ready to start, click here, and let iVisa.com help you with your Germany ETIAS for citizens of El Salvador.
What are the steps that I have to follow with iVisa.com?
You will not have to follow complicated steps since iVisa.com has shortened them for you. It will be as easy as 1, 2, 3.
First, fill out our application form where you will have to provide us information about yourself, your trip, and some other security questions. Then, select the processing option that you like the most.
Second, proceed with the payment. You will have the opportunity to pay with any debit/credit card or Paypal account that you prefer.
Third, upload the required docs as indicated, and submit it.
That will be all. You will have to be patient and wait, depending on the processing option you had chosen. If you have problems while doing the process, do not hesitate to contact us.
Is it secure to use iVisa.com?
It is safe, indeed! iVisa.com's platform will safeguard your information from any leak to third-parties. You can also read what other customers have said about our services here to have peace of mind.
How can I contact you if I have more questions?
You will have the opportunity to get in touch with us by clicking here, and any of our customer service agents will assist you anytime. You can also send us an email to [email protected].
Obtain your ETIAS with iVisa.com to achieve your dreams!