If you are thinking about a holiday destination, there is no better place than Germany. The Christmas markets in Germany are legendary and full of German culture.
We recommend spending a few days in the Nuremberg Christmas Market, which starts in November every year, and is considered to be the biggest market in Germany. Let iVisa.com help you with this unique trip to Germany!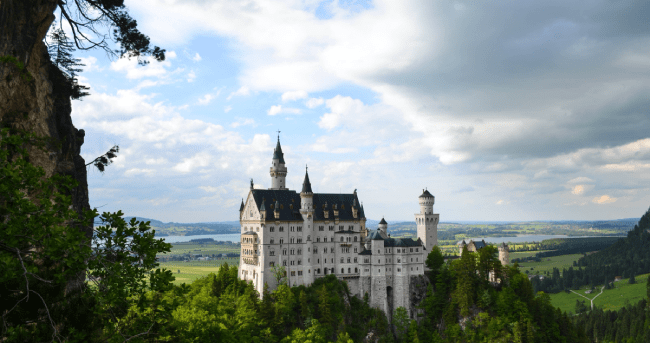 Citizens of Honduras should know about a new mandatory authorization called ETIAS. The Germany ETIAS for citizens of Honduras is possible with iVisa.com as we offer a fast, simple, and reliable service.
Continue reading about the Germany ETIAS for citizens of Honduras in the following lines.
Frequently Asked Questions
What is the ETIAS?
ETIAS is the European Travel Information and Authorization System. The ETIAS is a mandatory authorization for all travelers who are exempt from a Schengen visa. Although the ETIAS system will be available in 2022, iVisa.com is already on top of the process.
Navigate over to the application page and check more details about the Germany ETIAS for citizens of Honduras.
I'm a citizen of Honduras. Do I need the ETIAS authorization?
Yes! Citizens of Honduras must apply for the Germany ETIAS because Honduras is among the countries that don't need a visa to enter the Schengen zone.
Can I visit other countries with a German ETIAS?
Yes! The Germany ETIAS for citizens of Honduras not only gives access to Germany but to the whole Schengen area. The Schengen zone consists of 26 countries in Europe.
Go to our Visa Checker and confirm what countries in Europe accept the ETIAS authorization. According to your nationality, we can tell you what travel documents you need for any country in the world.
What is the validity of the Germany ETIAS?
The Germany ETIAS for citizens of Honduras has a validity of 3 years. Travelers can stay a maximum of 90 days within a 180-day period in the Schengen zone. As well, the ETIAS authorization allows multiple entries to Germany or any other Schengen country.
What information is required?
Citizens of Honduras must fill out the online application with personal details. Also, they must answer questions related to security, such as previous visa rejections.
Make sure to collect the next requirements:
A scan of your passport, your passport should be valid for at least 3 months after arrival.
A valid email address.
Payment options, pay for the service with Paypal or use a credit/debit card.
Do you need help? Don't worry! We have talented support agents ready and waiting to support you!
What are the processing times and fees?
The Germany ETIAS for citizens of Honduras is offered through the next alternatives:
Standard processing service, in case you can wait a reasonable time, then go for the cheapest option.
Rush processing service, receive the Germany ETIAS sooner as we will work faster.
Super Rush processing service, if you need to travel right away, then select the quickest process.
What is the ETIAS process?
The process only takes 3 simple steps:
First, answer the questions in the online application and pick a processing time (Standard, Rush, or Super Rush).
Second, verify your details and select a payment method between a credit/debit card or a Paypal account.
Third, attach a scan of your passport.
Contact our customer support team if you have questions!
How will I receive my travel document?
Electronically! Citizens of Honduras will receive the Germany ETIAS in their email inbox. Upon arrival, make sure to have all your travel documents with you as we know EU immigration will request it.
Start your Germany ETIAS with iVisa.com!
How trustable is iVisa.com?
100% trustable! iVisa.com only offers reliable services that work with strict security standards. Our applicants are sure that their information is safe with us!
Head to the comments page and confirm that we have the best service for your travel requirement.
The Germany ETIAS for citizens of Honduras is a few steps away!
I have some doubts. Who should I contact?
Connect with our customer service team that is available 24/7. We can solve all your questions and guide you through the ETIAS process.
iVisa.com is here to make your life so much easier! Travel to your next dream destination with iVisa.com!