Picking a new destination for your next trip is easy, but planning the whole journey could be complicated. Don't worry! Because iVisa.com has the right expertise to help you.
Travel to Germany and enjoy Berlin, Frankfurt, or Munich without any worries as iVisa.com is here to help you!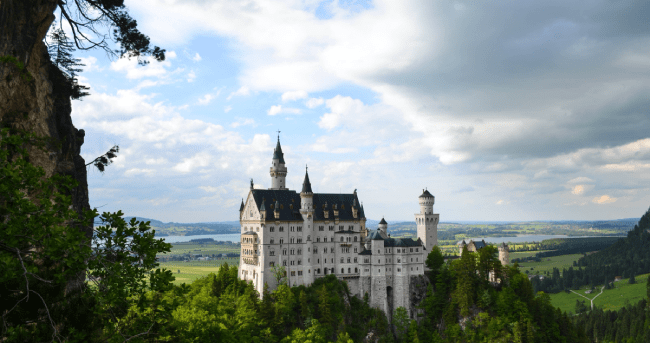 Citizens of Israel with a plan to visit Germany soon should know about a new travel document called the ETIAS. The Germany ETIAS for citizens of Israel only requires an online process that you can find on the iVisa.com platform. We have the simplicity, speed, and security to support you!
Continue learning about the Germany ETIAS for citizens of Israel below.
Frequently Asked Questions
What is the ETIAS?
ETIAS is the European Travel Information and Authorization System. The ETIAS is an electronic system that will pre-screen incoming visitors before they land in Europe. The purpose is to improve the security process for international travelers who have decided to visit Europe soon.
Go to the application page and learn more about the Germany ETIAS for citizens of Israel.
I'm a citizen of Israel. Can I apply for the ETIAS authorization?
Yes! Citizens of Israel must obtain the Germany ETIAS before landing in Germany as Israel is exempt from the Schengen visa.
Nationalities that don't need a Schengen visa should get the ETIAS authorization before traveling.
Can I visit other countries with a Germany ETIAS?
Yes! The Germany ETIAS for citizens of Israel gives access to the 26 countries in the Schengen zone. In case you don't know which countries belong to the Schengen area, try our Visa Checker. We can tell you all the travel documentation you need for your next trip.
What is the validity of the Germany ETIAS?
The Germany ETIAS for citizens of Israel is valid for up to 3 consecutive years. Also, you can stay a maximum of 90 days within a 180-day period in the Schengen zone.
Remember that you acquire multiple entry benefits with the ETIAS authorization.
What information is required?
Citizens of Israel must complete the electronic form with personal details, like their name, education, and nationality. Don't forget to answer the questions related to security as EU immigration will verify your application.
Other relevant requirements.
A scan of your passport, travelers should carry passports with a minimum validity of 3 months after arrival.
A valid email address.
Payment options, iVisa.com will charge a small fee that you can pay with a Paypal account or use a credit/debit card.
What are the processing times and fees?
The Germany ETIAS for citizens of Israel offers three options:
Standard processing service, pay the lowest price, and receive your travel document in a regular time.
Rush processing service, acquire the Germany ETIAS in less time as our team will work faster.
Super Rush processing service, if your trip is around the corner, then pay the highest fee.
What is the ETIAS process?
The process is simple. Follow these steps:
First, respond to the questions in the online application and pick a processing time.
Second, check your details and choose a payment method between a credit/debit card or a Paypal account.
Third, attach a copy of your passport.
Get in touch with our customer support team for further advice!
How will I receive my travel document?
Citizens of Israel must expect an email from iVisa.com with the Germany ETIAS.
Upon arrival, visitors should show their travel documentation, so they have a smooth entry to Germany and enjoy Europe!
Can I trust iVisa.com?
Of course! iVisa.com has established strict security measures for all its services. Our customers can be sure that their information is safe with us!
Head to the comments page and read all the opinions from our previous clients.
The Germany ETIAS for citizens of Israel can be yours soon!
I have some doubts. Who should I contact?
Don't hesitate to connect with our incredible customer service team that is available 24/7. As well, write to [email protected].
iVisa.com is the most reliable partner for your next trip to Germany! We can help you with all your travel documents! Trust iVisa.com and travel soon!