It seems like planning a trip has become a little more complicated. New entry requirements or collecting more documents than expected are a few of the obstacles all travelers face today. For this reason, iVisa.com is your ally on these matters as our team can help you visit that dreamy destination.
Travel to Germany and wander around the streets of Berlin that have that perfect combination of history and culture. Let iVisa.com help you visit Germany soon!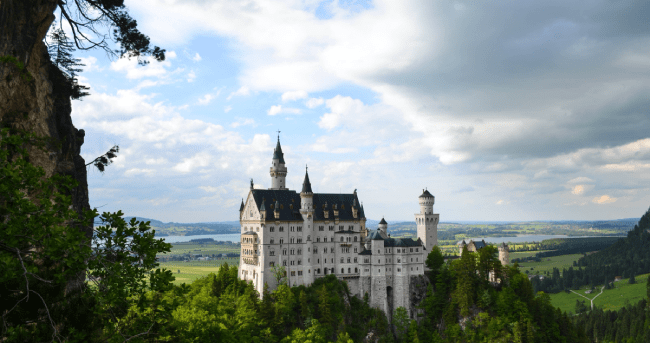 Citizens of Japan will soon need a new travel document known as ETIAS before entering Germany. Although the Germany ETIAS for citizens of Japan will be available in 2022, we are already bringing you all the information you need.
iVisa.com offers a fast, simple, and reliable service for your ETIAS process. Keep reading about the Germany ETIAS for citizens of Japan below.
Frequently Asked Questions
What is the ETIAS?
ETIAS is the European Travel Information and Authorization System. The ETIAS is a mandatory document for international travelers whose nationalities don't need a Schengen visa. On the other hand, the European Union decided to implement the ETIAS system due to security reasons. They hope to decrease crime rates and illegal immigration.
Explore the application page and read all the details about the Germany ETIAS for citizens of Japan.
I'm a citizen of Japan. Can I apply for the ETIAS authorization?
Yes! Citizens of Japan can apply for the Germany ETIAS before they enter Germany. Japan is part of the group of countries exempt from needing the Schengen visa. Therefore, citizens of Japan need the ETIAS authorization.
Can I visit other countries with Germany ETIAS?
Yes! The Germany ETIAS for citizens of Japan allows entry to the 26 countries in the Schengen zone. Travelers will only need one document to visit most countries in Europe. However, check beforehand what countries accept the ETIAS authorization as not all of Europe belongs to the Schengen area.
Use our Visa Checker and confirm the travel documents you need for any country in Europe.
What is the validity of the Germany ETIAS?
The Germany ETIAS for citizens of Japan is valid for a maximum of 3 years. Also, visitors can have a maximum stay of 90 days within a 180-day period in the Schengen zone.
What information is required?
Citizens of Japan must provide personal details, like name, nationality, education, and work experience. Also, they must answer all the questions related to security because the ETIAS system is looking to detect and stop possible threats to the European countries.
Other relevant requirements.
A scan of your passport showing your photo and details.
A valid email address so we can send you all your travel documents electronically.
Payment options, choose between a Paypal account or use a credit/debit card.
Reach out to our support agents if you need help!
What are the processing times and fees?
The Germany ETIAS for citizens of Japan has the following alternatives:
Standard processing service, in case you are willing to wait a regular time for your travel requirements, then pay the lowest price.
Rush processing service, our experts will process your Germany ETIAS in less time.
Super Rush processing service, if you need the travel document right away.
What is the ETIAS process?
First, fill out the online application with personal information and choose a processing time (Standard, Rush, or Super Rush).
Second, review your details and select a payment method between a credit/debit card or a Paypal account.
Third, attach a copy of your passport.
Communicate with our customer support team for further advice!
How will I receive my travel document?
Citizens of Japan will receive an email from iVisa.com with the Germany ETIAS. Check your email inbox as we will send the travel document at the agreed time.
Can I trust iVisa.com?
Of course! iVisa.com has established all of its services with a top priority in security. Our customers know we work with the highest security guidelines.
Go to the comments page and confirm we have the best service for you.
The Germany ETIAS for citizens of Japan can be yours with iVisa.com!
I have some doubts. Who should I contact?
Contact our customer service team that is available 24/7. We are more than ready to solve all your inquiries!
iVisa.com is here to support all your efforts to travel to Germany! Let us help you today!