Are you interested in traveling to Germany? If yes, and you being a citizen of Serbia, then go through this article completely to get an idea of the travel requirements such as Germany ETIAS for citizens of Serbia in need to have travel authorization purposes prior to your travel.
ETIAS is an electronics visa waiver program to improve border security. Once ETIAS comes into effect, citizens of Serbia need to register with ETIAS to enter Germany.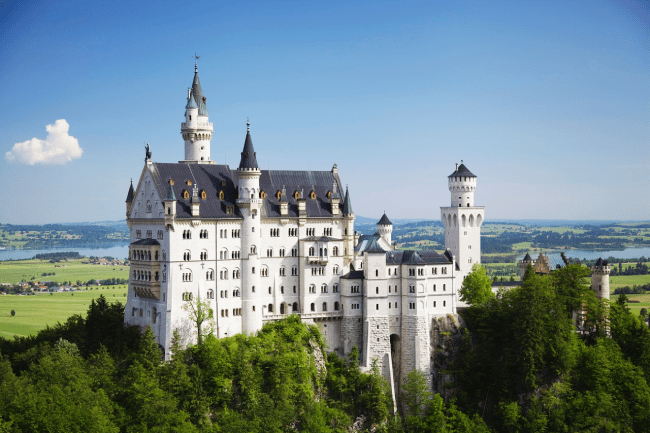 Every traveler wishes to have smooth landing in their intended countries and hence, iVisa.com provides you with an opportunity to get your travel documents on time by providing a fast and effective service.
Please click here to start your application with iVisa.com and learn more about the Germany ETIAS for citizens of Serbia.
Frequently Asked Questions
WHAT IS THE GERMANY ETIAS FOR CITIZENS OF SERBIA?
ETIAS stands for European Travel Information Authorization System. This is an electronic visa waiver that is a mandatory travel authorization to improve security in the Germany region. The new program will require all Serbian citizens wishing to visit Germany to apply for a Germany ETIAS visa waiver. Apply with iVisa.com and learn more about the Germany ETIAS for citizens of Serbia.
WHAT IS THE VALIDITY PERIOD OF GERMANY ETIAS VISA WAIVER?
Any Serbian citizen with a valid ETIAS visa waiver can visit Germany many times during the 3 year validity period. Hence, the ETIAS visa waiver for Serbians is a multiple entry travel authorization with a validity of 3 years counting from the day they approve it. Visit this link to know more about the Germany ETIAS for citizens of Serbia.
CAN SERBIANS RENEW THEIR GERMANY ETIAS IF IT EXPIRES?
Yes. When either the citizen's passport or the ETIAS visa waiver for Serbians expires, it will be necessary for the traveler to apply for an ETIAS renewal before returning. For further details on the Germany ETIAS for citizens of Serbia, visit this webpage.
WHAT ARE THE PROCESSING TIMES AND FEES TO GET ETIAS TO TRAVEL TO GERMANY?
iVisa.com has a simple process for completing the application process, and we provide ETIAS in your convenient manner within your budget.
We have three options to work onto your requirement.
Standard processing option: if you have reasonable time to get your ETIAS for travel.
Rush processing option: this is a faster pace of getting the requirement in a more expensive manner than the above option.
Super rush processing option: you need to pay the highest price and will provide you with the Germany ETIAS ASAP.
WHAT ARE THE WAYS TO COMPLETE ETIAS FOR TRAVELLING TO GERMANY FOR SERBIANS?
We give you a customer friendly process that rids off your document processing headaches so you complete it soon. All travel requirements with iVisa.com have 3 steps:
First, complete the electronic form and choose your apt processing mode.
Second, verify your information and then make payments to your convenience.
Third, upload a copy of your passport and other documents if required. For further queries, contact our customer support team.
WHAT INFORMATION DO I NEED TO PROVIDE TO GET GERMANY ETIAS?
iVisa.com has an easy online application process that needs your personal and trip details. This is much simpler than other traditional options.
You'll need:
A copy of your passport with clear photo and information
A valid email address to receive ETIAS electronically.
Payment options as we charge a fee for the service. You can pay this through a PayPal account or use a debit/credit card.
WHY DO I NEED TO APPLY WITH IVISA.COM?
We offer the best services through our simple application process to get your travel purpose requirements. We ensure you the most secure and safest handling of your shared information through 24/7 services. See our reviews for more details.
HOW TO GET MORE INFORMATION ON GERMANY ETIAS FOR CITIZENS OF SERBIA?
You can go through our official website for more information on Germany ETIAS for citizens of Serbia. If you have any unresolved issues, contact our customer support agents. They are available 24/7. You can also contact us via email at help@ivisa.com.