Are you planning a trip to Germany from Seychelles? Do you know how to get the Germany ETIAS for citizens of Seychelles? A Germany ETIAS for citizens of Seychelles is an electronic travel authorization document that has been introduced by the European Union to enhance border security. This travel document will be operational by 2022.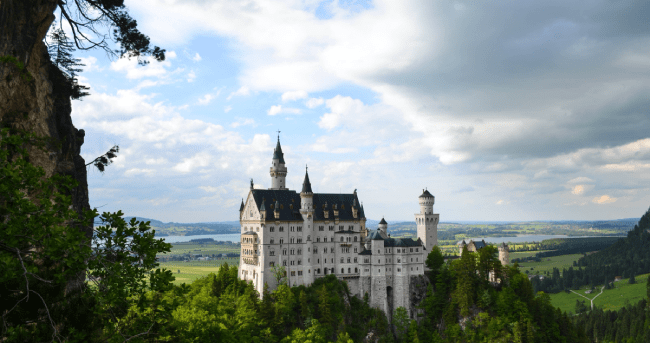 To obtain a Germany ETIAS for citizens of Seychelles, you can take advantage of the unbeatable services of iVisa.com. With us, you can get your ETIAS easily and quickly. We have a team of experts who are ready to help you at any step of the application. You just have to fill out an application form available on our website with the essential details. You should choose the perfect processing speed depending on your travel plans. Your application will be reviewed by our experts and they will ask you to make modifications if required. You will get your document online and print it.
To get more information about the Germany ETIAS for citizens of Seychelles, you can check the section given below:
Frequently Asked Questions
What do you mean by a Germany ETIAS for citizens of Seychelles?
If you are a citizen of Seychelles and traveling to Germany, you must apply for a Germany ETIAS for citizens of Seychelles. Getting this travel document is an easy procedure. You don't have to visit the embassy. You just have to apply online and obtain it online. With an ETIAS, you can visit the country as many times as you wish within its validity. This document can be utilized for tourism, business, medical, or transit purposes.
You can contact iVisa.com and utilize our amazing services to get this travel authorization document in a stress-free way.
What is the maximum validity of a Germany ETIAS?
A Germany ETIAS allows you to get a maximum validity of 3 consecutive years or until your passport is valid. You can stay in the country for a maximum duration of 90 Days within a period of 180 Days.
This travel document allows you to visit other countries in the Schengen zone in Europe within its validity.
What are the processing options for the application for a Germany ETIAS?
As Germany ETIAS is a newly developed travel authorization document, we cannot give you the exact information about the processing options. However, we can give you an idea about these options:
Standard Processing Option: Pay a budget-friendly cost to get your document in a standard time
Rush Processing Option: Pay a bit higher cost to obtain your document a bit earlier
Super Rush Processing Option: Pay a higher cost to receive your document in the minimal possible time
Do I need to have certain items to apply for a Germany ETIAS?
Yes, you must have a few items to apply for a Germany ETIAS:
A scan of your valid passport
A valid email address
Means of payment like a credit/debit card
Can I rely on iVisa.com?
Yes, you can rely on iVisa.com as we have been delivering quality services for many years to our customers and you can check their reviews on our website.
Where should I get more info?
You can get more info by visiting our website or contacting our Customer Care Agents.
iVisa.com Recommends
Visiting Germany is a great way to explore several beautiful locations and learn about the incredibly complicated history of the country. To prepare your travel itinerary, we have picked certain destinations that are worth a visit. You must plan a trip to Heidelberger Schloss in Heidelberg. This gorgeous massive structure can be seen from any location of the city. You can visit this castle by taking a train ride or climbing stairs. You can get amazing city views from the top of the castle. You will be amazed to see the astonishing Renaissance architecture of this castle. Another stunning location that you must visit during your trip is Kolner Dom that is located in Cologne. This cathedral is a good example of High Gothic architecture that covers around 6,200 square meters of space. This gorgeous cathedral impresses you with its 56 massive pillars. Plan your trip to Germany and enjoy it to the fullest!