Germany is a fantastic option for those who love to discover the fascinating and exciting culture that has shaped Europe for centuries. Their traditional foods and festivals make it a great country that most people would like to see. The best part is that you can learn more about a culture that you may not know yet. So, prepare yourself for your next destination.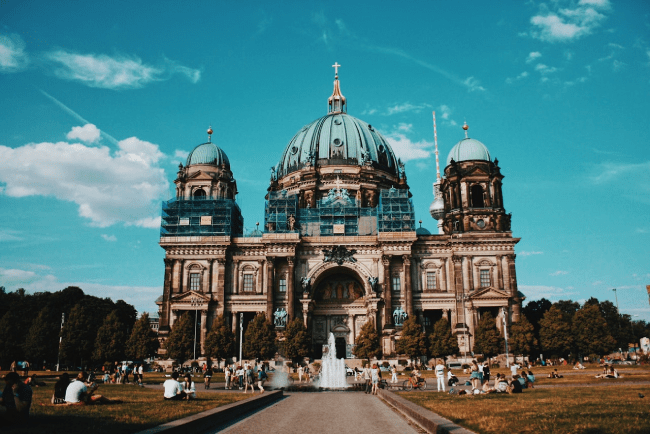 Before you start packing your clothes, you must consider the new required document that the European Union will ask tourists from sixty eligible countries. By the end of 2022, you will have to obtain an ETIAS to enter not only Germany but any country that is part of the Schengen Zone. But don't worry, you will have the chance to obtain it without leaving your comfortable living room because iVisa.com has your back to help you make your process easier to follow.
If you obtain your Germany ETIAS, you should know that it has up to three years of validity and the chance to visit the Schengen Zone whenever you want. That means that it will grant you Multiple Entry.
Would you like to learn more about the Germany ETIAS, and how iVisa.com has found a way to obtain your ETIAS for less time, then read below.
Frequently Asked Questions
What do I have to know about the ETIAS?
The European Travel Information and Authorisation System, well-known by its acronym ETIAS, is an electronic document that has been created to protect the security of the Schengen borders.
In part due to the terrorist attacks that have happened throughout the last decade, putting at risk the safety of many Schengen citizens, the EU announced that they would create a document to identify all tourists from abroad better.
You will be required to present the Germany ETIAS if you are a tourist from any of the sixty eligible countries. The best part is that you will obtain it online, and you can do it with iVisa.com.
What countries will have to obtain Germany ETIAS?
If you want to check if you will be asked to present the ETIAS to enter Germany or any other country of the Schengen Zone, we recommend using the iVisa.com's visa checker. Keep in mind that most of the eligible countries are presently exempted from a visa.
What are the documents that I will have to attach to start with the process?
iVisa.com won't need more documents than the essential. That means that you won't have to worry about lengthy paperwork that would make this procedure impossible to do.
All you will have to provide us is the following:
Your passport since we will need your ID for the Germany ETIAS.
Your email address in which you will receive your document.
Your payment method because our services have a price.
What are the processing time and fees for the Germany ETIAS?
iVisa.com knows that your decisions depend on your budget and time waiting. This is why we have designed three alternatives for you to choose from. These are the following:
Standard Processing Option: You receive your Germany ETIAS in an average time and price.
Rush Processing Option: It costs a bit more, but your Germany ETIAS will be ready in less time.
Super Rush Processing Option: Your Germany ETIAS will be sent asap, but it is also the most expensive alternative you can select.
Have you made a decision already? Then click here.
What steps do I have to follow with iVisa.com?
With iVisa.com, you won't have to worry about following complicated and ambiguous steps that might be hard to follow. Instead, we have shortened most of the process to three steps. You will do it from your sofa's comfort. These are the following:
First, fill out our application form. We will ask you questions about yourself, your passport, your trip, and so on. Don't worry. It won't take too much time to complete it.
Second, choose the payment method that you like the most. As you may know, iVisa.com offers its services for a price. You can use any of your credit/debit card or Paypal account.
Third, send the required docs. Only those that you read above, and submit it.
It won't take more than ten minutes to do. After submitting it, you can chill out at home and do other important things because iVisa.com will do the hard work for you. You will receive the Germany ETIAS in your email inbox.
Is it secure to use iVisa.com?
Without a doubt! iVisa.com is a travel agency that counts on experience and the best professional team to help you. You can also check our reviews from satisfied customers to have peace of mind.
How can I know more about Germany ETIAS?
You can learn more about this procedure by contacting us. You will have the chance to decide between a call or chat to solve any questions. You can also send us an email to [email protected].
Start this process with iVisa.com and obtain your document without complications.