Being one of Europe's most important countries, Germany is simply the best option for travel that one cannot overlook. Its political influence and culture have shaped the history of Europe throughout the centuries. Today, this country is a referent for many tourists worldwide willing to enjoy delicious traditional food or explore fascinating landscapes and cosmopolitan cities.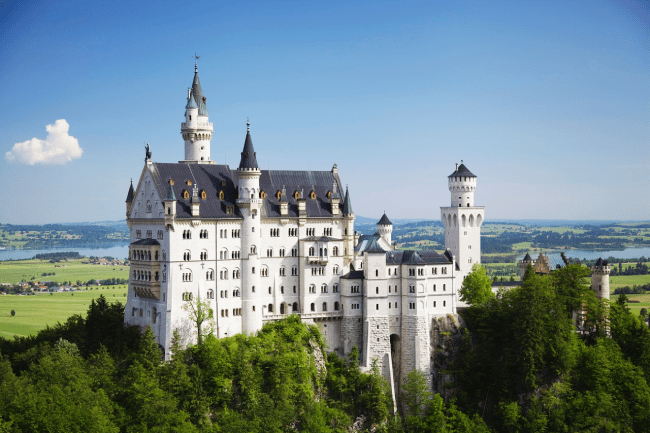 If you want to be part of those tourists, you should know the new requirements to explore Germany. From late 2022, visitors from sixty eligible countries will have to present the new ETIAS visa waiver to enter any state part of the Schengen Zone, including Germany. According to the European Union, you will obtain the ETIAS online. That means that you will have the chance to choose to do it on your own, but it may be difficult and frustrating using iVisa.com to get your ETIAS without leaving your comfortable home.
The Germany ETIAS Requirements with iVisa.com won't be as much in comparison to if you do it independently. You will have to provide us with the next document list:
Your scanned passport.
Your personal information to know more about you. Remember that we will use it to complete some of the papers required by the government. That includes some questions about your health status.
Your email address in which you will receive your Germany ETIAS.
A valid payment method that can be your credit/debit card or Paypal account.
We won't ask you more than the essential for your Germany ETIAS. The best part is that it won't take more than ten minutes to complete, and you can do it from your smartphone or tablet if you use iVisa.com.
Learn more about you can obtain your Germany ETIAS in the easiest way possible with iVisa.com. Check out our FAQS.
Frequently Asked Questions
What is the Germany ETIAS visa waiver?
The ETIAS is an electronic document that will be implemented by the European Union to safeguard their borders from any possible terrorist attacks that have increased during the last decade. It will only be available to sixty eligible countries that are now exempted from presenting any visa.
You will be asked to present the Germany ETIAS by the end of 2022, so you must ensure that you already have it with you to avoid any problem in the future. It will have a validity of three years, it will grant you access to stay in the country for 90 days.
Is Germany ETIAS the same as the Schengen Visa?
No, it is not the same. The Germany ETIAS visa waiver is a document implemented in the Schengen Zone to any citizen from sixty eligible countries. It will be available only to those nations that are exempted from presenting a visa. It is obtained online.
The Schengen Visa is a Single Entry document required for those citizens whose countries do not count with a visa exemption agreement with the European Union. It grants access for only 90 days, and it is only obtained in an embassy.
How much does the Germany ETIAS cost, and how long do I have to wait?
As you may know, the European Union hasn't deployed the Germany ETIAS yet, so we don't have the document's exact price. But don't worry, thinking about your budget, iVisa.com has prepared three different alternatives based on your economic needs or how fast you want to obtain it.
These are the following:
Standard Processing Option: It is the cheapest alternatives we offer, and you receive your ETIAS in an average time.
Rush Processing Option: A straightforward way to obtain your document by paying a bit more.
Super Rush Processing Option: You receive your Germany ETIAS asap, but it is the most expensive alternative.
Are you ready to begin? Let iVisa.com take care of your paperwork.
What are the eligible countries that will have to obtain the Germany ETIAS?
If you want to make sure you have to obtain the Germany ETIAS, you can use our iVisa.com's visa checker or head directly from our webpage for a list of eligible countries related to Germany ETIAS requirements.
What are the steps that I will have to follow with iVisa.com?
Our process consists of three parts that won't take more than ten minutes to complete. iVisa.com understood that its customers do not want to do extra steps asking you for unnecessary things. We have created a new way to obtain your ETIAS for less time. Just look at them.
Step 1: Complete our application form. We will ask you the essential questions about yourself, such as your full name, passport number, the day you plan to visit, and some security questions to know if that is you. After filling the required fields, select your favorite processing option.
Step 2: Payment method. You will have to pay for our services. We accept any debit/credit card that you like, or you can also use your Paypal account to proceed.
Step 3: Upload the required docs to finish. Remember that these docs were above mentioned. After doing it, submit it.
That will be all. You will only have to wait after doing those steps. If you have further questions, do not hesitate to contact us.
Is it safe to use iVisa.com for this process?
For sure! You can trust iVisa.com because we have one of the most secure platforms that will protect your information. Besides, our professional team will prepare your document while you can do what you love. If you still have questions, you can review what other customers have said about us.
Can I get in touch with you if I have further questions?
Without a doubt! Our customer service agents are ready to help you with your Germany ETIAS and any other questions.
Start your process with iVisa.com today!