Going to Germany is the best plan for those willing to discover a wonderful country whose culture, history, and language have shaped Europe. You can also enjoy its delicious food, beer, and traditional places that make it the best country in the world. Let's not forget that every year, Germany celebrates Oktoberfest, which attracts many tourists worldwide.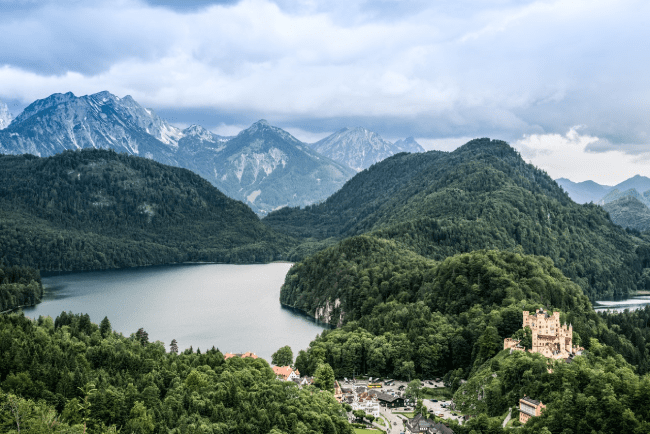 If you want to visit one of the most influential countries in Europe, you will have to know about the new travel requirements. From late 2022, all citizens from sixty eligible countries will have to present the Germany ETIAS to enter the country. It will grant you access not only to Germany but any other country in the Schengen zone. This document will have a validity of up to three years since you receive it. You will be able to obtain it online.
Luckily, iVisa.com has designed a new way to save time and effort, making a procedure easier to follow. You won't have to worry about anything more than waiting on your sofa's comfort while iVisa.com does the rest for you.
If you want to learn more about this new document and how iVisa.com will help you obtain it, you should read our FAQ section.
Frequently Asked Questions
What can I know about Germany ETIAS?
The Germany ETIAS is a document implemented in the Schengen Zone by the European Union to strengthen our borders' security, including Germany. The reason why it has been created is owing to the increase of terrorist attacks in the region.
By the end of 2022, all citizens from sixty eligible countries will have to obtain the Germany ETIAS if they want to enter the country. It will also grant them access to any Schengen country. You will be able to obtain it with iVisa.com to make the process easier for you.
It will count with a validity of three years, and you will be able to stay in any Schengen Zone country for ninety days.
What are the documents that I have to attach for the Germany ETIAS?
As you may know, we have created a new way to avoid the tedious part of this paperwork. iVisa.com won't ask you more than the essential documentation. You will only have to attach the following docs:
Your scanned passport because we will need to know who you are and other details to complete the procedure.
Your debit/credit card or Paypal account since our services have its price.
Your email address where you will receive your Germany ETIAS when it is ready.
What are the alternatives that iVisa.com offers for the Germany ETIAS?
iVisa.com has prepared three different choices that will depend on your budget and time waiting. These are the following:
Standard Processing Option: It is the cheapest option you can choose, and you receive your document on an average time.
Rush Processing Option: A quick option for those who don't want to wait for it that long, so it costs a bit more.
Super Rush Processing Option: You receive your Germany ETIAS almost immediately, but it is the most expensive alternative that you can choose.
Are you ready to begin? Then click here.
What countries will have to obtain Germany ETIAS?
If you want to make sure that you will be asked to present the ETIAS to enter Germany, you should use iVisa.com's visa checker to verify that information. Remember that only citizens from those countries that count on a visa exemption agreement with the European Union will have to obtain the ETIAS.
What steps do I have to follow with iVisa.com to obtain my Germany ETIAS?
With iVisa.com, you won't be required to follow a complicated process whose steps are hard to follow. We have simplified all to three simple steps, so you can do it from your sofa's comfort.
First, complete our application form. We will ask you questions about who you are, your trip, your passport, and other important details for the document. After doing that, choose your favorite processing option.
Second, proceed with the payment. You can use any of your credit/debit cards or Paypal account.
Third, upload the required docs. Only those that you read above, and submit it.
After sending it, you can do what you love while waiting for your document in your email inbox. If you have further questions, you can contact us.
Is it secure to use iVisa.com for this process?
It is safe, for sure! iVisa.com has one of the most secure platforms that will protect your info from any third-parties. You can also read what other customers have said about our services in our reviews.
Can I get in touch with you if I have further questions?
You can contact us at any time since our customer service agents are ready to answer any inquiries that you may have.
Start this process with iVisa.com and do what you love!