Germany Schengen visa countries are a total of 26 countries that allow people to visit them with the Schengen visa. The Schengen visa is a document that has a short-term validity, 180 days to be exact. This short-term visa can be used to visit any of the countries in the Schengen region. The 26 countries are Austria, Belgium, the Czech Republic, Denmark, Estonia, Finland, France, Germany, Greece, Hungary, Iceland, Italy, Latvia, Liechtenstein, Lithuania, Luxembourg, Malta, the Netherlands, Norway, Poland, Portugal, Slovakia, Slovenia, Spain, Sweden, and Switzerland.
With this visa, you can not only visit one of these countries but you can freely move through out the 26 countries if you have a Schengen visa. To get this visa you have to [apply] for it and you can do so on iVisa.com. Applying on iVisa.com is a good option because the facility to complete application is provided.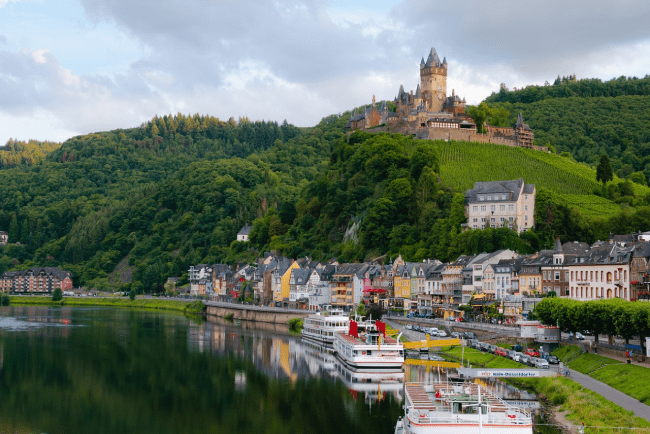 What Steps Do I Need To Follow To Apply For the Germany Schengen Visa?
To apply for the visa you need to visit iVisa.com.
On the website, you have to fill the application form.
Carefully fill the form to avoid mistakes and make sure that all of the information that you provide is correct.
Submit the form once it is complete.
iVisa.com would then review your application.
If you are eligible for the visa then your visa would get approved and would be sent to you by mail.
Why Apply In Advance?
Applying in advance for the Germany Schengen visa countries can be the best way to make your application. If you are to visit any of these countries then you will have to apply for a visa now or later. That is why it is better to apply now and forget about the worries of having a late application.
Frequently Asked Questions
I Have My Passport, Would I Still Need A Schengen Visa?
A passport is a mandatory document to visit a foreign country but in the case of the Schengen area, you will also need a Schengen visa to do so. This means that both of these documents are mandatory.
Is It Safe To Use iVisa.com To Get A Schengen Visa?
iVisa.com is a well-made site that has a privacy policy. The site never stores any of your personal information which means that you can safely apply now for Germany Schengen visa countries on iVisa.com.
What Are The Processing Charges And How Long Would It Take?
Standard Processing is the cheapest category as well as the slowest.

USD $39.99

-

10 Business Days

.
Rush Processing is the range that lies in the middle for processing application.

USD $71.99

-

8 Business Days

.
Super Rush Processing is the fastest category with the highest price.

USD $108.99

-

6 Business Days

.
What Documents Do I Require To Apply?
Your passport.
Passport size photos.
An email address belonging to you for the application.
PayPal or a credit or debit card are the methods that you can use to pay the processing fee.
How Long Does Germany Schengen Visa Application Take?
Germany Schengen visa countries application can take anywhere from 5 days to 2 weeks. The time would depend upon the processing category that you choose.
For How Long Can I Stay In Germany With A Schengen Visa If I Have My Passport?
You can stay in the Germany Schengen visa countries for a maximum of 90 days. The period of your stay cannot be more than 90 days. Apply for a visa now to visit.
How Long Is The Schengen Visa Valid?
A Schengen visa for Germany Schengen visa countries would stay valid for 180 days after your application gets approved.
iVisa.com Recommends
It is a recommendation of iVisa.com that you should not miss visiting the capital of Germany, Berlin whenever you are in the country. The city of Berlin is old and that is exactly the reason why it has a lot of tales to tell. You can put the Brandenburg Gate on the list of places to be visited. This gate has been standing tall since the 18th century and is a great piece of history, it gets its fair share of tourists every year. Another impressive landmark is the Cologne Cathedral that is located on the banks of river Rhine. It is a masterpiece of gothic architecture and is one of the largest cathedrals in Europe.
Visiting Museum island is also a great option. You can spend your entire day there and appreciate the art that the museums there are holding. It has multiple museums and it would take a lot of time to visit all of them. There is a lot more to Berlin that words would not do justice to. Visit the country yourself, apply for Germany Schengen visa countries now.