Whether you want to travel to Germany for business or pleasure, one thing is certain: if you are a Dominican Republic citizen flying here, you need a visa.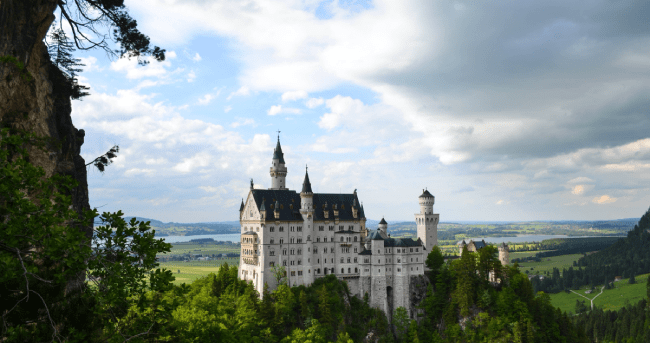 Click here and apply for a Germany Schengen Visa for citizens of the Dominican Republic. To learn more about it and the application process, please read the answers to some of the frequently asked questions below.
Frequently Asked Questions (FAQs)
Is a vaccination required to enter the country?
A COVID-19 vaccination is mandatory for citizens of the Dominican Republic who want to enter Germany; and the last vaccination dose must have been received at least 14 days before travelling. Not yet vaccinated people from the Dominican Republic, may only be allowed in the country if showing proof of urgent need.
PCR Test required to enter the country?
Yes, to enter the country it is asked to show a valid and 'negative' PCR test, taken within 72 hours from flight departure to Germany (for all passengers aged 12 or above).
Quarantine required upon arrival to the country?
No, there is no quarantine requirement to enter Germany.
As a citizen of the Dominican Republic, do I have to apply for a Germany Schengen visa for citizens of the Dominican Republic to visit Germany?
Yes, the Dominican Republic is on the list of countries whose citizens are required to obtain a Germany Schengen Visa for citizens of the Dominican Republic before traveling to Germany.
Is the Germany Schengen Visa for citizens of the Dominican Republic available online?
Unfortunately, it isn't possible to get online. Only the German consulate in the Dominican Republic can issue a Germany Schengen Visa for you. But we can help! iVisa.com provides assistance with the application form you are required to submit when you go to the consulate. Based on the information you give us; we will send you a completed application form. We will also coordinate your interview and send you a thorough preparation guide so that you can get ready for it.
What are the requirements for a Germany Schengen visa?
When applying for a Germany Schengen Visa for citizens of the Dominican Republic, you will need:
Passport, the validity of the passport has to be of a minimum of 6 months since the arrival date. You should also make sure that there are at least 3 blank pages available for stamping.
A passport scan of the information page.
A scan of the passport's last page, if applicable.
Airline confirmation.
Accommodation details, anything that proves where you are going to stay whilst in Germany.
Proof of sufficient funds, according to Germany's visa policy, at least €45 per day. Depending on the Schengen Area country, that amount may differ.
E-mail address.
Credit or debit cards.
What are the timings and costs of my application?
That is for you to decide. iVisa.com gives you three options when it comes to the processing speed of your application. That way, you have some degree of control over the timeframe in which your document is ready. Here is what you can opt for:
Standard processing: Ready within

10 Business Days

-

USD 25.00

.
Rush processing:

8 Business Days

-

USD 45.00

.
Super Rush processing:

6 Business Days

-

USD 80.00

.
Please note that you will cover the cost of the Germany Schengen Visa when you go down to the German consulate.
What is the validity of a Germany Schengen visa for citizens of the Dominican Republic?
The Germany Schengen Visa remains valid for 180 days after arrival. It's a single-Entry visa and ensures a stay that cannot exceed 90 days Per Entry.
Can I trust iVisa.com?
Absolutely. For years we have been helping travelers with many sorts of travel requirements, with magnificent results to all our customers. Make sure to look at their testimonials on our website reviews section.
Where could I find more information?
Connect with our customer service agents, who can help you 24/7. We can answer your questions about this and any other visa processes.
iVisa.com can help you with all your travel needs!
iVisa.com Recommends
Germany is the home of some of Europe's biggest cities. It is also the place where you can travel back in time to an era of medieval castles, intriguing churches and romantic ruins. There is so much to see and do, from history to culture, from beaches to clubs, from luxury resorts to quaint B&Bs.
Visit the Hohenschwangau (Southwest Bavaria): The Schloss Neuschwanstein towers over the Bavarian woodlands like a storybook castle. Indeed, the Bavarian 'schloss' was used as a model for the castle in Disneyland's Sleeping Beauty, which makes sense given that it is Germany's most photographed structure. Enjoy the Erholungspark Marzahn: The German government took on the huge task of constructing the Erholungspark Marzahn, a public park in Marzahn, which was completed in 1987. The outcome is a one-of-a-kind blend of tranquillity and cosmopolitan beauty set against the backdrop of a bustling urban environment: a magnificent work of art that should be seen by everyone.