If you are from Egypt and are planning a trip to Germany then you must be well aware that you require a Germany Schengen visa for the citizens of Egypt. If you wish to apply for a Schengen visa then you can do it on iVisa.com. We have a simple process for application and the best part about us is that we can even get your visa processed in one day.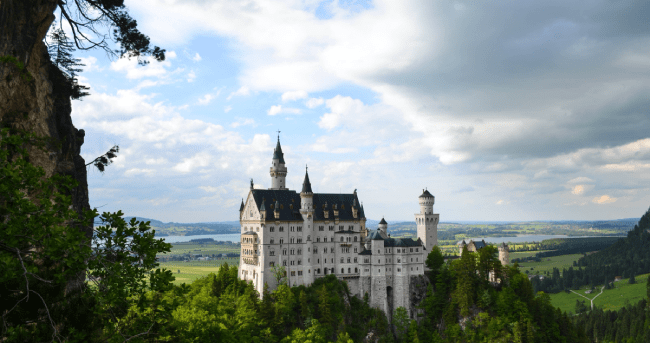 Visit iVisa.com to find the application form, fill it out, and then submit it. We can then process your visa and get it approved and sent to you. The entire process can be completed online. In this era of the pandemic, the facility to apply online is what makes iVisa.com different from others.
What Are The Steps To Apply For Germany Schengen Visa?
Visit iVisa.com.
On the site, you will get the application form that you have to fill out.
Rechecking the form is suggested so that mistakes can be avoided.
Once you have completed the form, submit it by attaching all the required documents along.
We would get the application reviewed.
Once the visa gets approved, you will receive it in your email.
Why You Should Make Your Application In Advance?
You may believe that it is best to apply for a Germany Schengen visa for the citizens of Egypt at the last moment so that it does not expire when you are on your trip. But the truth is that a Schengen visa has a validity of 180 days. So it is possible to apply for your visa a month before your visit.
Frequently Asked Questions
Would I Need A Visa To Visit Germany Even Though I Have My Passport?
Germany Schengen visa for the citizens of Egypt is a mandatory document to visit Germany along with your passport. You cannot visit the country without either of the documents.
What Do I Need To Know About Schengen Visa?
A total of 26 countries would allow you to visit them if you have a Schengen visa. It is a common visa that is accepted in all of these countries.
What Is The Processing Cost Of Schengen Visa?
Super Rush Processing would cost the highest but would be fastest to process application.
Rush Processing is the mid-range.
Standard Processing takes the longest but is the cheapest.
What Documents Do I Require?
Your passport with a validity of 6 months.
2 passport size pictures of you.
To make application you will also need your email.
PayPal or a credit or debit card to pay the processing fee.
What Time Does The Application For Germany Schengen Visa Take?
Germany Schengen visa for the citizens of Egypt on iVisa.com can take around 2 weeks or more to get approved. The time can be less or more depending on various factors, to know more, you can visit iVisa.com.
How Long Can I Stay In Germany With A Schengen Visa?
With an approved Germany Schengen visa for the citizens of Egypt you would be allowed to stay in Germany for a maximum of 90 days.
How Long Is The Germany Schengen Visa Valid?
Germany Schengen visa for the citizens of Egypt would be valid for 180 days and nothing more than that. The 180 days would start once your application gets approved and you get your visa.
iVisa.com Recommends
iVisa.com would recommend you to visit the imperial city of Frankfurt on your visit to Germany. The city is located on the river "Main" holds great importance in the country, extending its influence to financial and cultural realms. If you are to visit the city then the old town's not be missed. The public square Romerberg is a center of attraction for tourists there. What is so interesting about this place is that there are many local shops located in the square as well as the famous town hall that is made up of numerous buildings together. For lovers of nature, the true feast would be the largest botanical garden of the country located in Bockenheimer Landstrasse. The Palm Garden is spread across a total of 52 acres. The place also has a boating area as well as a playground for children. Like most other cities of Germany, Frankfurt also has its fair share of museums.
To visit the country you need to make your application for Germany Schengen visa for the citizens of Egypt now.