All citizens of Ghana must apply for the Germany Schengen Visa before traveling. Although you need a Germany Schengen Visa to travel, you also need a Germany Schengen Visa Application Form as a requirement to apply for this kind of visa.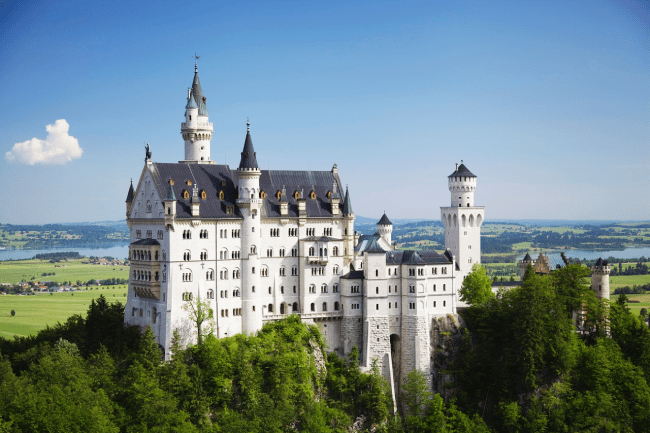 At iVisa.com we provide you with the Germany Schengen Visa Application Form and the best advice for you and your application process in the embassy.
Read more about the Germany Schengen Visa for citizens of Ghana in our FAQs.
Frequently Asked Questions
What is the Germany Schengen Visa for citizens of Ghana?
The Germany Schengen Visa is a travel document authorization for travelers who want to enter one of the 26 countries of the Schengen area. You can only travel around for a maximum of 90 days within 180 days. This Germany Schengen Visa must be obtained in the respective Visa Application Center. Nonetheless, iVisa.com provides the Germany Schengen Application Form and also prepare you in every step to obtain the Germany Schengen Visa If you don't have your Germany Schengen Application Form, you will not be able to apply for the Germany Schengen Visa for citizens of Ghana.
Which countries are eligible for the Germany Schengen Visa for citizens of Ghana?
There are about 103 countries eligible for the Germany Schengen Visa, these are some of them: Afghanistan, Algeria, Angola, Armenia, Azerbaijan, Bahrain, Bangladesh, Belarus, Belize, Benin, Bhutan, Bolivia, Botswana, Burkina Faso, Burma/Myanmar, Burundi, Cambodia, Cameroon, Cape Verde, Central African Republic, Chad, China, Comoros, Congo, Ivory Coast, Cuba, Democratic Republic Of Congo, Djibouti, Dominican Republic, Ecuador, Egypt, Equatorial Guinea, Eritrea, Ethiopia, Fiji, Gabon, Gambia, Ghana, Guinea, Guinea Bissau, Guyana, Haiti, India, Indonesia, Iran, Iraq, Jamaica, Jordan, Kazakhstan, Kenya, Kuwait, Kyrgyzstan, Laos, Lebanon, Lesotho, Liberia, Libya, Madagascar, Malawi, Maldives, Mali, Mauritania, and many more.
What documents do I have to upload to apply for a Germany Schengen Visa for citizens of Ghana?
A valid passport At least with 6 months validity before the expiration date
Passport-size photo
Bank info Financial proof that you can support the expenses of the trip
A medical assistance
Accommodation
Payment options: You can pay with a Debit or credit card.
What is the cost of the Germany Schengen Visa for citizens of Ghana?
iVisa.com offers you 3 alternatives for the application process. However, you will need to pay 80.00 USD for adults and 40.00 USD for children in the Visa Application Center.
Standard Processing:

10 Business Days

-

USD 25.00

Rush Processing:

8 Business Days

-

USD 45.00

Super Rush Processing:

6 Business Days

-

USD 80.00
How can I get the Germany Schengen Visa for citizens of Ghana?
Step 1: Complete the online form with the required information, then select the processing time option.
Step 2: Make sure all the information is correct. Then select your payment method.
Step 3: Upload all the necessary documents, then submit them.
How competent is iVisa.com to protect my personal information?
We are highly competent in ensuring the security of our users' personal information. All this is thanks to our data analysis system and the expertise of our data protection and confidentiality experts.
What can I do if I have any concerns?
At any moment you have any concerns you can contact our customer service experts, you will find them accessible 24/7. You can also visit our webpage and find more FAQs.
iVisa.com Recommends
Germany is known for its great structures and buildings with a lot of history and art. One of which is the Cologne Cathedral, also known as Kölner Dom. This building is located on the banks of the Rhine, you can also find in this place the Cathedral of St. Peter and St. Mary. This masterpiece of Gothic architecture is one of the biggest cathedrals in Europe, and the most ambitious project ever constructed. If you find the facade impressive, the interior will surprise you even more with 6,166 square meters and 56 huge pillars. At the center, you will find the Reliquary of the Three Kings, a 12th-century work of art in gold designed by Nicholas of Verdun. You can also climb at the top of the Cathedral and enjoy the panoramic views from the South Towers. One of the most impressive facts about the Cologne Cathedral is that the 12th and 13th century stained glass in the Three Kings Chapel and the Treasury survived intact after WWII. When walking around Cologne streets, don't forget to visit this marvelous Cathedral, even if you are Catholic, Jewish, or from another religion, it will still be an interesting visit.