Iraq citizens wanting to visit Germany must possess a Schengen visa to go inside the European nation. iVisa.com is currently providing an online efficient service for those who need their Germany Schengen Visa for the citizens of Iraq to procure this document. This service's main objectives are: to save you time and to relieve you from any trip-related anxiety or stress.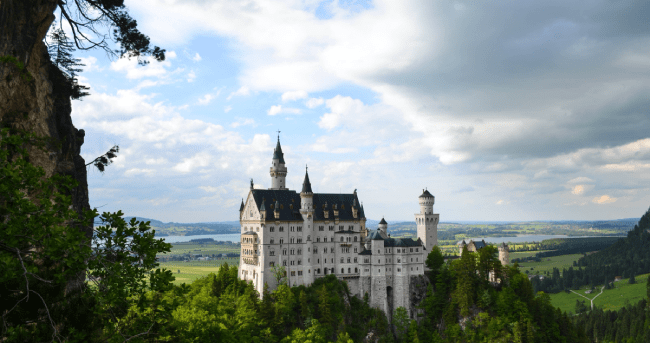 The Schengen visa is available in various types according to the number of entry allowances: single-entry, double-entry, or multiple entries. According to your journey's end: tourism visa, business visa, cultural/sports visa, medical and visit visa. Keep this into account because it can impact directly on your Schengen visas' validity time.
Start your Schengen Visa Application
What are the next actions I should take to begin my process?
Ingress to our online application form and finish with your information
Attach every requested document.
Decide over the best processing alternative tackling your needs.
Send your form, which will be checked by our specialists, and let you know if you need to make a correction
Receive your document via email according to your chosen processing time
Print your document
Should it be my priority to request my visa in advance?
Of course, if you prioritize your Schengen visa application now, you will gain much more time to arrange your daily concerns. Besides, it will be our responsibility to get you the visa when you precisely require it. Do not wait longer Apply in advance NOW for your Germany Schengen Visa for the citizens of Iraq.
Frequently Asked Questions
What will be the Schengen visa valid duration?
Consular officers settle the duration of each visa individually, according to the candidates' background and visa history (in case it has one). People tend to get a single-entry visa when applying for the first time. After that, if they show a good travel frequency and follow the indications about how much they can spend in Germany or the Schengen area, they may acquire a multiple-entry visa.
Apply for your Germany Schengen Visa for the citizens of Iraq.
How long am I authorized to be in and around Germany with my Schengen visa?
All Schengen visa holders can stay in Germany and/or the Schengen area for a maximum period of 90 days out of 180 days. This is the famous 90/180 rule and if you obey it properly, you may get a chance to obtain a multiple-entry visa for 1, 3, or 5 years.
Are there any travel restrictions in Germany for the COVID-19 global pandemic?
Yes. The Government of Germany has applied strict health measures all over the nation, which has not closed the borders, but it is prompting travelers to avoid non-essential trips (such as vacations). Everyone who can access the country needs to deliver a digital entry application, which can be accessed at iVisa.com, alongside a COVID-19 test negative result at the border controls.
What documentation is mandatory to apply for the Germany Schengen visa?
Certification letter - A letter exposing your motivation to go to Germany. It requires to be signed by he or she who invites you to the country,
Valid Passport - You need to ensure your passport will count on at least 180 days' valid duration from your expected departure date. Please attach a copy of this passport with a pair of new and blank sheets for stamping.
Previous visas If applying for a visa a second or later time, add a copy of your elder visas.
Passport Photos - Two white background passport photos. Our experts will see if they are government compliant.
Flight itinerary - Embassy professionals will request a flight itinerary. We recommend purchasing your flight tickets, just once your visa is approved. Take a copy of them, since border control may request it.
Bank Statements - to back up you have sufficient money to visit the nation.
Medical Health Insurance
Hotel Reservation add this if you will stay over in a hotel
Payment method - Pick how you will cover our services: Paypal, debit, or credit card.
Begin your form now to obtain the Germany Schengen Visa for the citizens of Iraq:
How much should I pay to procure my Germany Schengen Visa for the citizens of Iraq with iVisa.com?
iVisa.com's charges are determined by the processing speed of your choice. Take into account, for this affair, an extra USD 90 fare (aside from our service fees) have to be covered for the Embassy
Standard Processing Speed - Get your visa in

10 Business Days

for

USD 25.00

.
Rush Processing Speed -, Receive your visa in

8 Business Days

for

USD 45.00

.
Super Rush Processing Speed: Obtain your visa in

6 Business Days

for

USD 80.00

.
How can I solve my doubts about iVisa.com?
Our Customer Care Specialists are accessible 24/7 in case you have any doubt about iVisa.com, our processor regarding Germany Schengen Visa for the citizens of Iraq
Why should I trust iVisa.com?
Because our results during all these years speak by ourselves. We have assisted thousands of clients, protecting their personal information, providing them with travel documents (visas, passports, etc.) on time. You can read their testimonials here.
iVisa.com Recommends
Enjoy its capital! Berlin is a city that rose from the ashes after its total destruction during World War II to become one of the most cosmopolitan and multicultural cities to visit in Europe. Cross the Brandenburg Gate, see the graffiti on the Berlin Wall, marvel at the works of the Pergamon Museum or the New Museum, tour the courtyards of the Jewish quarter, visit the Cathedral, climb to the top of the Television Tower, drink A beer in a beer garden or a walk in the Tiergarten Park are just some of the best things to do in Berlin. You can also visit Nikolaiviertel, a perfectly reconstructed little medieval neighborhood, full of craft shops and restaurants serving local food. To save money on public transportation, buy a 24-hour transport ticket for zones A and B for a price of 7 euros. This is a perfect choice since most tourist places are concentrated in these 2 zones. This pass includes all public transport and is profitable if you are going to use transport more than 2 times a day.