When citizens of Vietnam are planning a trip to Germany, they should consider whether they will necessitate a Schengen visa. iVisa.com can do this work for you through our online, quick, and effective service to process your Schengen visa. You won't require effort or waste energy because we will assist you through the entire application process.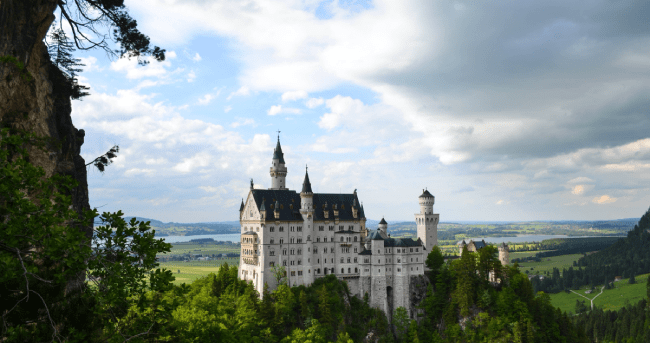 iVisa.com aims to offer you a smooth process to acquire the Germany (Schengen) Visa - Citizens of Vietnam. But before going ahead, you should be aware there are many sorts of Schengen visas based on the travelers' intentions (tourism, business, medical, sports). It may also be for a single-entry, double-entry, or multiple-entry.
How may I begin to process my Schengen visa with iVisa.com?
Access our online form and conclude it with the appropriate required information.
Add all the documentation that the form requests.
Determine your liked processing time.
Send your form to be examined by our immigration specialists. They will contact you in case you need to correct something.
Expect your Schengen visa to enter your inbox according to your selected processing time.
Print your document
Are there any perks if I apply for my visa in advance?
Of course, there are. Once you have applied in advance, you can relax about this crucial milestone in your journey. iVisa.com will take care of everything, like choosing the perfect timing to start your process with the embassy or consulate and analyze your application follows government compliance, so you have enough time to fix an error if it appears.
Start now your application for Germany (Schengen) Visa - Citizens of Vietnam
Frequently Asked Questions
What is the Schengen visa valid duration?
The valid duration of Germany (Schengen) Visa - Citizens of Vietnam can be different from person to person. Consular authorities will define this depending on the individual's profile. First-time applicants will likely get a one or double-entry visa valid for 180 days. Meanwhile, individuals who have already received visas before have a greater chance to obtain a multiple-entry visa for 1, 3, or 5 years.
Can I stay in Germany as much as the validity of my visa?
No, you can stay up to 90 days in a 180 days period. You need to consider that exceeding the 90 days may incur later visa renewal denials or decreasing your chance to get a visa for longer periods. Use iVisa.com to fill out your application.
What are Germany's COVID-19 travel regulations?
No travel ban is in place in Germany. However, only essential travel is allowed. Tourism visits are discouraged: hotels cannot receive vacationists, and the authorities are not processing tourism visas. If traveling to Germany, you will need to complete and deliver a digital entry registration and present a COVID-19 negative test result.
Which documentation is needed for procuring the Germany Schengen visa?
This documentation is required to start processing The Germany (Schengen) Visa - Citizens of Vietnam:
Certification note - A letter presenting the aim of your trip signed by the person who requests your visit.
Valid Passport - Your passport must be valid for a minimum of 180 days after your arrival. Add a photocopy of your passport and two blank sheets to be stamped.
Past visas Attach a copy of your previous visas during the renewing process.
Passport Photos - Two photos with passport-size and white background passport-size. iVisa.com experts will check if they follow government standards.
Flight Program - For your application process, we suggest including a copy of your desired itinerary. Once your visa is approved and you get to border control, you will be required to show them your roundtrip flight program.
Bank Statements - to prove you possess sufficient money savings to visit and to leave the country.
Medical Health Insurance - You will need to purchase health international coverage.
Hotel Reservation - if you will stay at a hotel
Payment method - Pick your favorite method: Paypal, debit, or credit card.
What is the price charged for this service?
iVisa.com fares are calculated taking into account the processing time you select.
Standard Processing Time - USD 25 to get your visa in 10 business days
Rush Processing Time - USD 45 to acquire your visa in 8 business days.
Super Rush Processing Time:: USD 80 to secure your visa in 6 business days.
Can I reach iVisa.com if I want more information?
Of course, you can. If you want to know more about our process or regarding the Germany (Schengen) Visa - Citizens of Vietnam process, click here to talk with our Customer Care Specialists. They are always available in a 24/7 term.
Can I count on iVisa.com's professional services assistance?
Yes, you can. We are backed up by years of experience in the travel industry and our exceptional results: Millions of travel documents (visas, passport, health declaration, etc) and happy clients, who share their reviews on our service See clients' testimonials
iVisa.com Recommends
Witness Cologne's colorful Carnival! Located on the banks of the River Rhine and more than 2,000 years old, Cologne is one of the most beautiful and interesting cities to see in Germany. This university city is famous for its Carnival and its cathedral, a World Heritage Site and the most visited monument in Germany. In addition to getting lost in its historic center full of old churches, charming squares, museums, and medieval-style houses with colorful facades, we recommend you cross the Hohenzollern Bridge to climb the Koelntriangle building to enjoy incredible views and a fantastic sunset.
The Cologne Carnival, known as "the fifth season of the year" is one of the longest in the world. It starts on November 11 at 11:11 am on the Alter Markt and ends on March 6, a total of 109 days The main events take place for 6 days, in which people flood the streets tasting kölsch beer, dressing in a special way, attending events and witnessing the parades that are organized during the festivities.