If you are from Sri Lanka, you will need a visa to go to Germany and the Schengen region of Europe. To do so, you must complete an online application, get an appointment, and review paperwork and visa arrangements, to obtain your Germany Schengen Visa for citizens of Sri Lanka.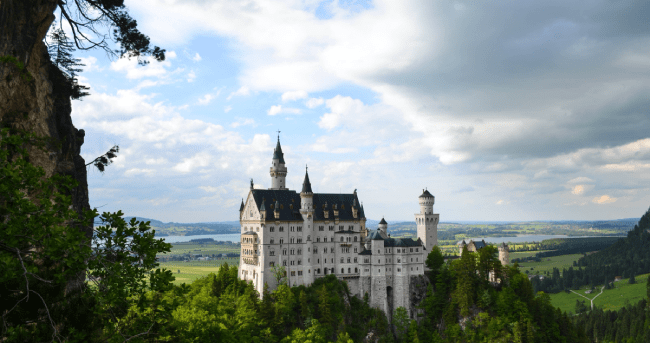 With iVisa.com we can help you get your visa as quickly as possible. Simply click here, fill in our online application and get a step closer to your Germany Schengen visa for citizens of Sri Lanka we will set up an interview and guide you through the visa process faster, providing you with a preparation guide to make things even smoother.
Frequently Asked Questions (FAQs)
Is a vaccination required to enter the country?
A COVID-19 vaccination is mandatory for citizens of Sri Lanka who want to enter Germany; and the last vaccination dose must have been received at least 14 days before travelling.
Not yet vaccinated people from Sri Lanka, may only be allowed in the country if showing proof of urgent need.
PCR Test required to enter the country?
Yes, to enter the country it is asked to show a valid and 'negative' PCR test, taken within 72 hours from flight departure to Germany (for all passengers aged 12 or above).
Quarantine required upon arrival to the country?
No, there is no quarantine requirement to enter Germany.
As a Sri Lankan citizen, do I have to apply for a Schengen visa to visit Germany?
Yes. Citizens of Sri Lanka are listed among the nationalities that must acquire a Germany Schengen Visa before going to Germany.
Is the Germany Schengen visa for citizens of Sri Lanka available online?
Unfortunately, it isn't possible to get online. Only the German consulate in the Dominican Republic can issue a Germany Schengen Visa for you. But we can help! iVisa.com provides assistance with the application form you are required to submit when you go to the consulate.
Based on the information you give us; we will send you a completed application form. We will also coordinate your interview and send you a thorough preparation guide so that you can get ready for it.
What are the requirements for a Germany Schengen visa for citizens of Sri Lanka?
When applying for a Germany Schengen Visa for citizens of Sri Lanka, you will need:
Passport, the validity of the passport has to be of a minimum of 6 months since the arrival date. You should also make sure that there are at least 3 blank pages available for stamping.
A passport scan of the information page.
A scan of the passport's last page , if applicable.
Airline confirmation.
Accommodation details, anything that proves where you are going to stay whilst in Germany.
Proof of sufficient funds, according to Germany's visa policy, you are required to have at least €45 per day. You can use cash, credit cards, and cheques. A guarantee letter from a host is accepted too. Depending on the Schengen Area country, that amount may differ.
E-mail address, the document you apply for online arrives via e-mail in PDF format.
Online payment, credit or debit cards, Alipay, or WeChat.
What are the timings and costs of my application?
That is for you to decide. iVisa.com gives you three options when it comes to the processing speed of your application. That way, you have some degree of control over the timeframe in which your document is ready. Here is what you can opt for:
Standard processing: Ready within

10 Business Days

-

USD 51.99

.
Rush processing:

8 Business Days

-

USD 91.99

.
Super Rush processing:

6 Business Days

-

USD 148.99

.
Please note that you will cover the cost of the Germany Schengen Visa when you go down to the German consulate.
What is the validity of a Germany Schengen visa for citizens of Sri Lanka?
The Germany Schengen Visa remains valid for 180 days after arrival. It's a Single Entry visa and ensures a stay that cannot exceed 90 days Per Entry.
Can I trust iVisa.com?
Absolutely. For years we have been helping travelers with many sorts of travel requirements, with magnificent results to all our customers. Make sure to look at their testimonials in our customer reviews section.
Where could I find more information?
Connect with our customer service agents, who can help you 24/7. We can answer your questions about this and any other visa processes.
iVisa.com can help you with all your travel needs!
iVisa.com Recommends
What's great about traveling to Germany? It's a beautiful country, but the weather sure isn't. Once you finally get there it can be hard to make your trip worthwhile. You see, if you don't have a plan, your travel in Germany will just be a bunch of museums and old churches. However, here are some of our additional recommendations:
View a football match in Munich: get into the energetic and frantic ambience of a Bundesliga match in the Allianz Arena. Enjoy the best of European footballers, crowd chants and the quality of a fantastic experience enjoying the wonderful game.
Visit the Hohenschwangau (Southwest Bavaria): The Schloss Neuschwanstein towers over the Bavarian woodlands like a storybook castle. Indeed, the Bavarian 'schloss' was used as a model for the castle in Disneyland's Sleeping Beauty, which makes sense given that it is Germany's most photographed structure. The castle is magnificently crafted, both in terms of architectural and in terms of regale ornamentation on both the exterior and interior. Ludwig II of Bavaria is responsible for commissioning the castle in the mid-nineteenth century to use as a retreat, and he dedicated the castle to Richard Wagner due to his love of classical music composed by the composer.