We know you are more than ready to start traveling again. We are aware of all the struggles the pandemic has brought. Therefore, we are so excited to share all the information about the Vaccination Passport Germany. The iVisa.com team has the right expertise to guide you through the digital process.
The vaccination certificate is a health document that shows the vaccine you have taken to fight covid. Also, it allows a smooth entry to most countries, such as Germany. A covid vaccine gives you peace of mind that you will be safer when traveling around Germany. You will enjoy more freely all the tourist activities offered in this country. Germany is waiting for you!
Note: Since March 2022, the German Digital Registration on Entry is no longer necessary to enter the country.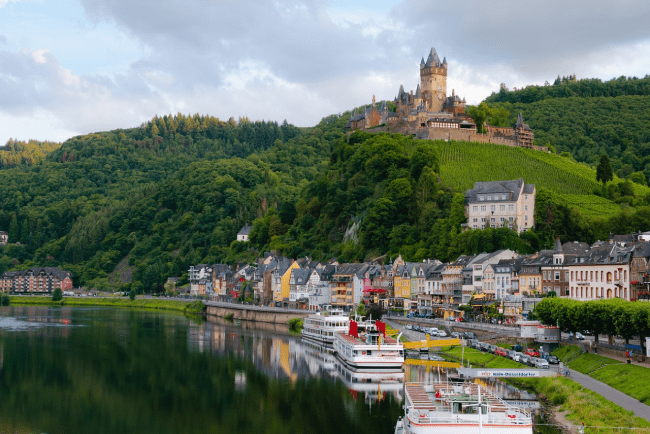 Frequently Asked Questions
What is the vaccination certificate, and what other required documents do I need to travel to Germany?
A vaccination passport or certificate is a health document that allows your smooth entry to Germany. The Vaccination Passport Germany proves you have had a covid vaccine. In other words, you can travel knowing your body can fight this virus.
Besides, you will need to acquire the Germany Digital Registration on Entry. This mandatory document has a questionnaire in which you will need to answer a few questions about your health and trip.
Do I need a COVID vaccine or vaccination certificate to enter Germany?
No, you don't. COVID vaccination certificates are not mandatory to enter Germany at this time. Since information may change quickly, we advise you to follow up on the latest Germany travel updates and/or contact your local embassy.
Do I need to take a PCR COVID-19 test before traveling to Germany?
COVID test prior to arrival: There are no pre-departure testing requirements in Germany.
Do I have to quarantine when I get to Germany?
Quarantine requirements: There are no quarantine requirements.
Remember that we have the tools to help you with the Vaccination Passport Germany. Ask us any questions about your next trip to Germany.
How much does this document cost, and when can I get it?
The Germany Digital Registration on Entry has different prices according to how fast you need the travel documentation:
Standard processing time:

24 hours

-

USD 31.99

Rush processing time:

4 hours

-

USD 67.99

Super Rush processing time:

30 minutes

-

USD 94.99
Is iVisa.com safe?
Of course! We have been working with travel requirements for years. We have acquired the expertise to help you with the Vaccination Passport Germany and any other document you need. Trust our services as we work with the highest security guidelines.
Explore the comments section for more details about our work. We are sure we can give you a hand with any health document you need before your trip to Germany.
Where can I find more information?
Connect with our customer service agents, who are ready to answer any questions about the Vaccination Passport Germany. Besides, if you have any questions about any other travel document, we can help you.
We are available 24 hours a day for any inquiries you may have.
Go to the application page now
iVisa.com Recommends
Germany is a fascinating European country that has the perfect combination of modern history and glorious past. Go to Cologne Cathedral located near the Rhine river. Its Gothic architecture is impressive. The construction began in 1248 and was labeled as one of the most ambitious buildings of the Middle Ages. Explore the over 6,000 square meters that cover the interiors and check the 56 pillars. Make sure to check the Reliquary of the Three Kings that dates back to the 12th-century. The South Towers are another highlight, as well as the Three Kings Chapel. Climb the 533 steps to check the South Tower platform and see the whole city from here.
Explore one of the most magical places in Germany, the Neuschwanstein Castle. This fairy tale place is located in Füssen, a small town between the Ammergau and Allgäu Alps. This royal castle was the inspiration for Walt Disney when he decided to build his theme park in 1869. King Ludwig II of Bavaria built this magnificent site. Nowadays, you can explore the famous Throne Room, the Singers' Hall, among other spaces that will take you back to Germany's royal past. Germany has so much to offer you. It's time to pack your bags and travel to Germany and all the countries in Europe.