If Germany is the next spot in your Euro trip, take into consideration the latest entry requirements. These measures come as a result of the Coronavirus pandemic. Check carefully all about the COVID-19 vaccination certificate, as you may need it for a smooth entry to Germany.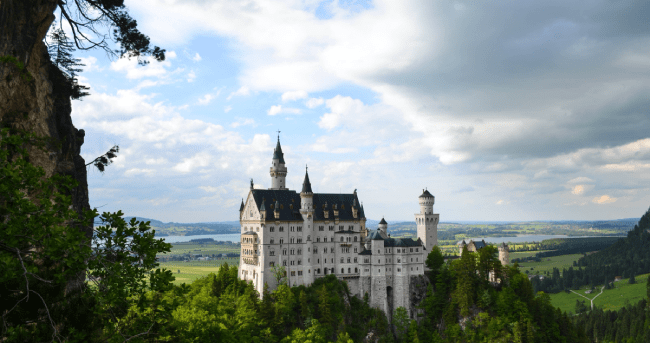 We can tell you all about which COVID-19 vaccines are approved for travel for Germany (July 2021) in the following lines.
Frequently Asked Questions
Do I need a COVID-19 vaccine or vaccination certificate to enter Germany?
The COVID-19 vaccine not only can save your life, but it can provide entry to most countries in Europe, especially if you have the approved vaccines. Make sure to have the COVID-19 vaccination certificate before you take your flight to Germany. Immigration authorities will let you in, and even you can avoid some health guidelines with your COVID-19 vaccines.
Trust iVisa.com, and you will have all the information you need for Germany.
Which COVID-19 vaccines are approved for travel for Germany (July 2021)?
The German government follows the statements from the European Medicines Agency (EMA) and the World Health Organization (WHO), which means the approved vaccines for Germany are:
Comirnaty – Pfizer/BioNTech Manufacturing GmbH
Vaxzevria – AstraZeneca
Vaccine AstraZeneca (Covishield™), Serum Institute of India Pvt. Ltd.
Spikevax; mRNA-1273), Moderna Biotech
Janssen-Cilag International NV.
We can discuss which COVID-19 vaccines are approved for travel for Germany (July 2021) so you don't have any issues when entering the country.
Which countries are considered high-risk areas?
High-risk areas: Albania, Antigua and Barbuda, Armenia, Barbados, Belarus, Belize, Bosnia and Herzegovina, Brunei, Bulgaria, Burundi, Cameroon, The Republic of the Congo, Costa Rica, Croatia, Cuba, Dominica, Egypt, El Salvador, Estonia, Ethiopia, French Guiana, New Caledonia, Gabon, Georgia, Grenada, Guatemala, Guyana, Haiti, Iran, Ireland, Israel (including the Palestinian territories), Jamaica, Latvia, Libya, Lithuania, Macedonia, Malaysia, Mexico, Moldova, Mongolia, Montenegro, Myanmar, Aruba, Curaçao, Bonaire, Sint Eustatius, Sint Maarten, Saba, Nicaragua, North Korea, Papua New Guinea, Philippines, Romania, Russia, Saint Kitts and Nevis, Saint Lucia, Saint Vincent and the Grenadines, Serbia, Sao Tome and Principe, Seychelles, Singapore, Slovenia, Sudan, Surinam, Syria, Tajikistan, Tanzania, Thailand, Trinidad and Tobago, Turkey, Turkmenistan, Ukraine, the UK (all British Overseas Territories, Isle of Man and the Channel Islands), the USA, Uzbekistan, Venezuela, Vietnam, Yemen
Do I need to quarantine when I get to Germany?
In case you carry your COVID-19 certificate, you won't need to be quarantined unless you arrive from a country with the virus variant. If you don't have a vaccine, you will need to quarantine according to the country you're coming from.
Our team can explain which COVID-19 vaccines are approved for travel for Germany (July 2021).
Can iVisa.com help me in obtaining the entry documents for visitors to Germany?
Of course! iVisa.com is the ideal platform for any type of travel process. We have the right expertise to help you. You must have a valid passport and get the Germany Digital Registration on Entry. This health declaration is mandatory.
We can continue discussing which COVID-19 vaccines are approved for travel for Germany (July 2021) with you.
What are the processing times and prices?
iVisa.com offers three options for processing your application:
Standard processing: go for the cheapest alternative and acquire your document at a regular time.

USD 20.00

-

24 hours

.
Rush processing: We will work faster on your health document at a higher price.

USD 20.00

-

4 hours

.
Super Rush processing: In just a few minutes, you will receive your documentation.

USD 20.00

-

30 minutes

.
What are the documents I need to start my iVisa.com Application?
We will work with the following requirements:
A valid passport. Make sure your picture and details are seen clearly.
A payment method. Pay for the professional service with a credit/debit card.
An email address.
Learn more about which COVID-19 vaccines are approved for travel for Germany (July 2021).
Is it safe to use iVisa.com?
Of course! We have the most professional team ready to provide all the services with the highest security standards. You can be sure your information is safe within our systems.
Check the testimonials from our previous customers! iVisa.com is all you need!
If I have more unresolved questions, where can I find more info?
Get in touch with our support agents, who can solve your doubts about which COVID-19 vaccines are approved for travel for Germany (July 2021).
You can connect with us at any time.
iVisa.com Recommends
Germany offers everything from historical buildings to magnificent natural landscapes. Check the Rhine valley for a marvelous outdoor experience. It has a total length of 1,320 kilometers, and it goes from Switzerland to the Netherlands while it passes through Germany. If you want to have the best views of the river, we recommend heading to the Upper Middle Rhine Valley. Not only does the river itself features an incredible atmosphere, but you will be able to see over 40 castles and over 60 picturesque medieval towns. Start your trip in Bingen town before entering the Bacharach valley.
If you want some history, explore Museum Island, located between the River Spree and the Kupfergraben Check the Old Museum that has been standing since 1830, and it shows royal treasures. Continue with the New Museum and the National Gallery. These were built between 1843 and 1876. The most impressive spot is the Pergamon that holds pieces from the Middle East. Take a few days to explore each museum to the fullest. Germany is ready to welcome you!