Germany is a beautiful country that welcomes plenty of visitors every year, however, the current pandemic situation has affected numerous things, including tourism. tis important to understand that vacation plays a very significant role in many people's lives. Considering all of this, the government of Germany has announced several restrictions in order to improve tourism and reduce the spread of the Coronavirus. So, who can enter Germany during COVID-19? You can enter Germany from any location as long as you follow the rules announced by the government. If you are entering Germany from a high-risk area, you need to complete a Digital Registration Form before reaching the country.
You can fill out this form by yourself online, however, this procedure can be an extra burden amidst all your vacation planning and packing. So, why not relax and take advantage of the unrivaled services of iVisa.com to obtain your document. Our team of experts understands how busy you are hence why, they have created a special application form that takes only a few minutes to complete. With us, you just have to fill out that form and get ready to fly.
You can get more information about who can enter Germany during COVID by checking the following questions and answers:
Note: Since March 2022, the German Digital Registration on Entry is no longer necessary to enter the country.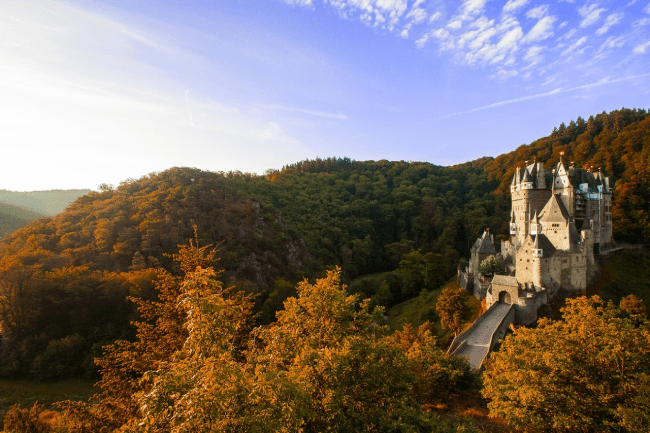 Frequently Asked Questions
What is an Online Entry Form?
After the pandemic situation, Germany has introduced several restrictions. Most people are wondering who can enter Germany during COVID and the answer is that anyone can enter Germany during this Coronavirus pandemic, but it is important to register yourself in an Online Entry Form to get a hassle-free entry if you are coming from a high-risk area. This form assists the local authorities monitor the quarantine requirements.
Do I need a COVID vaccine or vaccination certificate to enter Germany?
No, you don't. COVID vaccination certificates are not mandatory to enter Germany at this time. Since information may change quickly, we advise you to follow up on the latest Germany travel updates and/or contact your local embassy.
Do I need to take a PCR COVID-19 test before traveling to Germany?
COVID test prior to arrival: There are no pre-departure testing requirements in Germany.
Do I have to quarantine when I get to Germany?
Quarantine requirements: There are no quarantine requirements.
Find Out more about who can enter Germany during COVID.
What are the items required for the application for a Digital Registration Form?
Applying for a Digital Registration Form is easier when you use iVisa.com. We only require a few items from your end to initiate your registration process :
A valid passport with at least six months of validity and its scanned copy to provide your information.
A valid email address to get your confirmation in PDF format via email.
A PayPal account or a credit/debit card for the payment of the processing fee.
What are the steps to register for an Online Entry Form with iVisa.com?
We care for our customers and understand how difficult it is for you to register yourself for a Digital Registration Form so we offer the most relaxed way of applying for this form. You just have to complete three steps to initiate your registration process:
First, you need to go to our webpage and fill out an application form with the essential details.
Second, you need to double-check all the details you have filled in the form and pay the processing fee.
Third, you need to upload the required documents and submit your form.
What are the options for the processing fee and time for the application for an Online Entry Form?
When you apply for an Online Entry Form with iVisa.com, you can get all the information about who can enter Germany during COVID. We offer three options for the processing time and fee for the application. You can choose one depending on your requirements:
Standard Processing Option: Get your document

24 hours

at a low cost

USD $24.49

.
Rush Processing Option: Obtain your document a bit faster

4 hours

at a bit higher cost

USD $44.49

.
Super Rush Processing Option: Receive your document in the shortest possible time

30 minutes

for the highest cost

USD $74.99

.
Navigate here to learn more about these options for processing.
Can I rely on iVisa.com to obtain my document?
Yes, you can rely on iVisa.com to get your Digital Registration Form as we have been providing quality services to our customers for years and they have found our services transparent, affordable, safe, and on-time.
How can I resolve my queries?
You can resolve your queries by contacting our customer care executives or visiting our webpage.
IVisa.com Recommends
We understand you are busy with your daily routine and don't have time to plan your travel itinerary. We have selected a few places for you that you must add to your travel itinerary. If you are visiting Germany, you can visit different places with different values. if you are interested in seeing monuments, you can plan your trip to Leipzig, which is a major city in Saxony. This beautiful city offers the largest monument in Europe to see. The Volkerschlachtdenkmal is the largest monument that was built in remembrance of the Battle of Leipzig in the Napoleonic Wars. You can learn about the history of the war in which around one lakh soldiers perished. This monument was unveiled in 1913. However, the battle took place in 1813. You can also visit the museum built near the monument to explore more about the wars of the 19th Century.