Germany is, without a doubt, one of the most relevant countries in Europe. This country has many attractions and options for those willing to explore it, from having beautiful and classical castles to cosmopolitan and modern cities like Berlin. You will also have the chance to explore the traditional towns and try their food, making it an excellent option for those who want to eat something new. There are many celebrations throughout the year, so you have the chance to enjoy it when you visit them.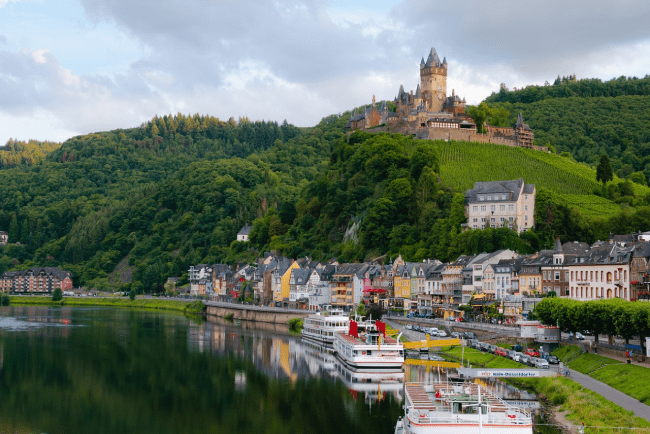 If you want to go to Germany, but you are a citizen of Brazil, you should know the new travel requirements that the European Union has implemented recently. From late 2022, all Brazil citizens will have to obtain the ETIAS, a document that will grant them access to the Schengen Zone, including Germany. The good news is that you can get it online without having to go to the embassy. However, it may be complicated and difficult if you don't know where to start.
Fortunately, iVisa.com created a new way to obtain the ETIAS avoiding any complicated steps. We have shortened all the procedures so that you can do it in ten minutes or less. It is quick, simple, and you will avoid extra effort.
If you want to learn more about the Germany ETIAS for citizens of Brazil and how iVisa.com is the best option for you, you should read below.
Frequently Asked Questions
What is the Germany ETIAS, and why do citizens of Brazil need it?
The Germany ETIAS for citizens of Brazil is an electronic travel authorization that the European Union created to prevent any possible threat arriving from abroad. It will help them better identify tourists from sixty eligible countries, including Brazil, who are currently exempted from applying for a visa.
It was created due to the terrorist attacks that have happened in recent years. It will grant access to any country that is part of the Schengen Zone, including Germany. The best part is that you can obtain it with iVisa.com to make it easier for you.
Is there any difference between the ETIAS and the Schengen Visa?
Both documents have some distinctions that you must take into account. From one side, the Germany ETIAS is an electronic document that is part of a visa waiver program. Its primary purpose is to identify better those tourists coming from abroad. It is obtained online without any restrictions.
On the other side of the coin, the Schengen Visa is a required document to enter the Schengen Zone. People must apply for it by filling in an application form and sending it to the embassy for an interview.
What are the documents that I have to attach for Germany ETIAS?
Since iVisa.com knows how stressful it is to follow a lot of paperwork for a single document, we will only ask you for the most important information about yourself. All you will have to upload is the following:
Your scanned passport because it works as your ID.
Your email address where you will receive your document when it is ready.
Your payment method to pay for our service.
What are the processing times and fees that iVisa.com offers?
iVisa.com knows that your budget is important to make most of your decisions, and you don't want to wait a long time for your document. For that reason, we designed three different options for you to select from. Each of these will depend on your needs.
Standard Processing Option: It is the cheapest alternative you can choose, and you receive your Germany ETIAS in an average time.
Rush Processing Option: You receive your document faster, but you pay a bit more for it.
Super Rush Processing Option: Your Germany ETIAS will be ready asap, yet it is the most expensive option.
Are you interested in using iVisa.com for your process? Then click here.
What steps do I have to follow if I choose iVisa.com for the Germany ETIAS?
Forget about those days that you had to complete complicated and ambiguous procedures to obtain your documents because iVisa.com has your back. We have shortened all the processes into three steps to make it quick. These are:
First, you will have to fill out our application form. You will have to write about who you are, your passport number, your first destination, and some other security questions. After doing so, select the processing option you prefer the most.
Second, pay for the service. You can pay with your credit/debit card or only with your Paypal account.
Third, upload your documents and send it to the team.
In case you need extra help, you can contact us at any time.
Is it secure to use iVisa.com?
iVisa.com is a trustworthy travel agency that has the experience to do most of these processes. You can check our reviews to make sure that everything is okay.
How can I get in touch with you?
You can contact us here, and one of our customer service agents will assist you whenever you need it.
Obtain your Germany ETIAS with iVisa.com to achieve your dreams.