Acropolis is a beautiful place to visit in Greece that symbolizes Western civilization. This stunning rocky mound is located in the heart of modern Athens. It is one of the oldest places to visit in Greece, which is crowned by three glorious temples from the 5th century BC. There are several other ancient attractions near Acropolis like the Roman Forum, the Ancient Agora, the Temple of Olympian Zeus, and Kerameikos. If you are an art and history lover and would love to visit these places in Greece from Trinidad and Tobago, you will need a Greece ETIAS as per the new rules announced by the European Union.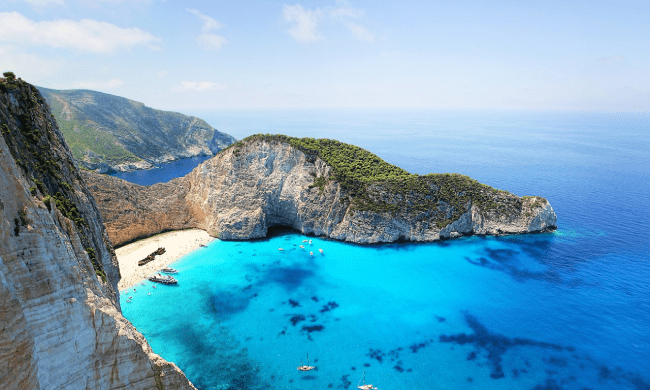 Getting your ETIAS is a very simple and easy process when you associate with iVisa.com. If you need to get more information about Greece ETIAS for the citizens of Trinidad and Tobago, you must go through given FAQs. The given information will help you understand the procedure better and you will get to know what to do when planning a trip to Greece from Trinidad and Tobago.
Frequently Asked Questions (FAQs)
What is the meaning of Greece ETIAS?
Greece ETIAS is an electronic document that will enable you to enter Greece. Through this document, the government will be able to access all the available information about the traveler collected from different databases and analyze it to verify the details. Based on this information, the approval of the applicant will be granted. Thus, it is important to provide the correct information on the application form for ETIAS.
What is the procedure to get a Greece ETIAS?
To get this document, you need to follow a few simple steps of completing the application form. For the completion of the application form, you need to enter all the correct information about you. For this form, you may need your biometric information like your full name, date and place of birth, address, and citizenship, etc. It will also need your contact details like email id and mobile number. If you submit any incorrect information, your application will be rejected. Hence, always double-check the details before submitting it. The detailed list of required data is still not available. You can fill this form by yourself or click here to know more and ask iVisa.com to get your ETIAS.
Can I get some information about processing time and price for the ETIAS?
As this document is still in the process of implementation, thus giving exact information about pricing is difficult for now. We can give you some ideas about processing times so that you can make your mind before applying for the same. There are three types of processing requests:
Standard Processing Time: When you request for this type, it implies that you have time for your travel as this is the most affordable option that will take a few days to complete the process.
Rush Processing Time: If you wish to get your document a bit faster, you have to a little higher amount than the standard one. Then, you can choose this method.
Super Rush Processing Time: This is the most expensive and quick option to get your Greece ETIAS. When you choose this method, you can get your document in the minimal possible time.
Do I need to worry about safety when associating with iVisa.com for ETIAS?
Associating with iVisa.com is one of the best decisions that you take when planning for a trip to Greece. We are dealing with all visa services for a long time and our customers find us safe and dependable.
If I wish to get more information about iVisa.com services, where should I go?
If you want to get more info about our services and if you have more queries regarding the same, you can visit this page. You will get detailed information about Greece ETIAS and the required data to apply for the same.