If you are a sports fanatic, then you must know Greece is where the Olympic Games were born. This happened every four years in Olympia, a city in Ancient Greece. This is just another reason to visit Greece and enjoy it all around. We can help you with getting everything ready for this trip.
Greece, as part of the European Union, complies with the EU immigration guidelines which include the new online form call ETIAS. Citizens of Antigua and Barbuda are among the countries that will be requested an ETIAS.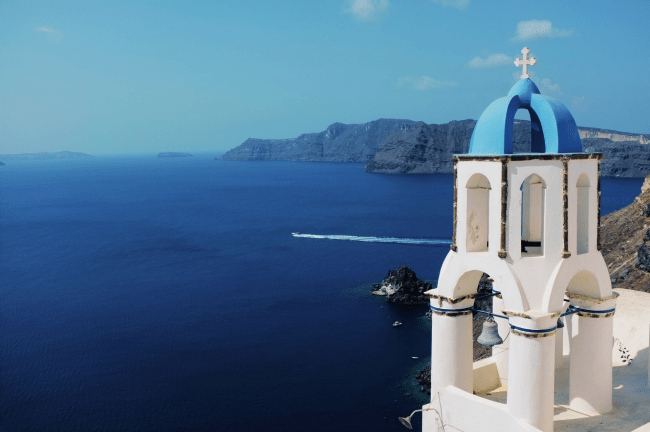 Don't worry about this because iVisa.com got you cover! You can get your application here and be done very soon. Try our fast, simple, and 100% trustworthy service and relax afterward.
We have compiled the most important information about Greece ETIAS, check it next.
Frequently Asked Questions (FAQs)
What is an ETIAS?
ETIAS is European Travel Information and Authorization System which is a new electronic system valid for the 62 visa-exempt countries to the Schengen area. Citizens of Antigua and Barbuda don't require a visa to Greece, therefore, they are eligible for ETIAS.
ETIAS comes as an answer to the increase in crime rates all around Europe. This new system will allow more information on travelers and detect potential criminals on the way.
Is the ETIAS process the same as a visa?
No, these are completely separate processes. Citizens of Antigua and Barbuda don't need a visa to the Schengen countries, so they are required an ETIAS. On the contrary, a country that needs a visa to the Schengen space doesn't need an ETIAS. Review our visa checker and make sure the travel documents you need for all the countries you intend to visit soon.
Get your ETIAS here and continue planning your Greece trip!
Is Greece ETIAS valid for other countries?
Only if those other countries are within the Schengen agreement. The 26 states part of the Schengen deal, Greece included, will request an ETIAS. Remember that not all countries in Europe are part of Schengen, so be careful when planning your itinerary.
Once you get your ETIAS, you can travel around all those countries for up to 90 days.
Is the ETIAS valid for one trip?
No, when you receive your ETIAS, this will be valid for 3 consecutive years. So probably more than one trip. This is a huge advantage compared to the US system that only gives two years of validity.
Why don't you decide to start your application now with us and start your journey through Europe!
What information and requirements will I be asked for the Greece ETIAS?
As stated before, the main reason for ETIAS is security. For this reason, during your application expect to answer questions related to criminal records, health hazards, previous trips to risky countries, among other personal information like name and addresses. You should also have:
Your passport, get a scan for the application.
An email address , check if it is a valid one.
Payment options, iVisa.com offers you two options for payment, it means that you can pay with credit/debit card or with a Paypal account.
How is the procedure for Greece ETIAS?
There is a 3-step process to get your ETIAS:
First, answer the questionnaire with truthful information and choose a processing time (Standard, Rush, and Super Rush) according to your needs.
Second, review your answers just in case there are any mistakes. Proceed to pay the iVisa.com's fee with a credit/debit card or Paypal.
Third, upload the documents required, like your passport's scan.
That's all you need to do! Easy right? Apply now with iVisa.com!
What will I get in my email?
iVisa.com will contact you through the email address you confirmed in your ETIAS application. Please, be sure to check it constantly because we will send your final documentation to that email. Once you have it with you, keep it on hand when you enter Greece because there is a good chance that airport officials will request it.
How long is the ETIAS process?
We are sure that time is very important for this process, so iVisa.com offers you three options in this case.
Standard method, an average time for the standard service.
Rush method, quick option for a higher fee.
Super rush method, the best option if you travel very soon.
Can I trust iVisa.com for the Greece ETIAS?
Of course! We are a serious company with a mission to help you with all your travel procedures, including your Greece ETIAS. Our experience alongside the best quality system allows us to offer you a great service. You can also trust our most recent reviews so you are confident you are making the correct decision.
How can I get more info?
Contact iVisa.com's customer service agents and ask any questions you might have about Greece ETIAS.
We want you to have the best time in Greece, then start your application with us today!