Have you ever visited Rhodes Town in Greece? Rhodes island located close to Turkey and is the largest of the Dodecanese islands. Rhodes Town is the capital of this island and one of the top tourist destinations of Greece. You will be impressed with its unique fortification system that includes gates and towers built by the Knights of St. John. Exploring the car-free cobbled streets of this old town is a moment to cherish. While visiting this town, you can also take a trip to hillside coastal towns of Marmaris and Lindos on the Turkish coast. If planning a trip to this UNESCO-listed town in Greece, you will need to have Greece ETIAS.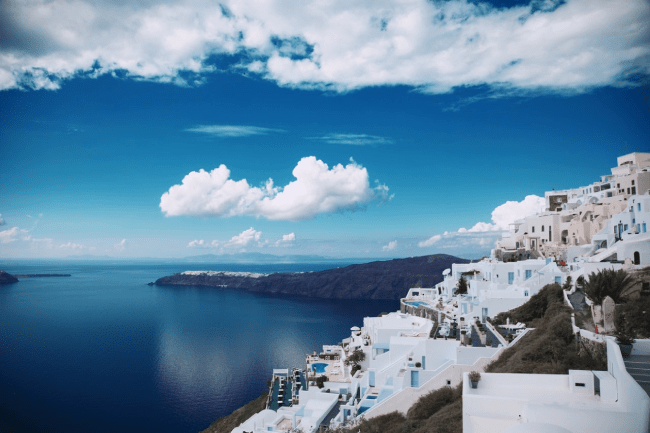 Applying for ETIAS with iVisa.com is very simple, you just need to fill out the application form that takes about twenty minutes. To get more information regarding this document and our services, you can visit our webpage iVisa.com.
Do you have more queries regarding ETIAS and its importance? Check these FAQs and get the answer to all your queries for getting Greece ETIAS for the citizens of the United States of America:
Frequently Asked Questions
Do I get more information about ETIAS?
Recently, the European Union has made a new policy for all the travelers traveling from sixty-two visa-free countries to twenty-six Schengen countries in Europe. As per this new rule, every traveler traveling from any of these visa-exempt countries including the United States of America to any of these Schengen countries including Greece must have ETIAS. This is an online document that will allow the government to check on illegal immigration and enhance border security.
What details I need to provide to get a Greece ETIAS?
To get ETIAS, you will have to fill the application form online. The exact information about the details you need to fill is not disclosed yet. However, you will have to give your full correct name with the date and place of your birth. Also, you will have to give some information about your current residential address and valid email id. You will also have to provide some information about your parents. This form will also need your passport details with the information about your nationality.
What is the pricing for this document?
As Greece ETIAS is still in the process of implementation, there is no confirm detail about its pricing or fees. But the rate of this document will depend on the type of processing time you choose.
Standard Processing Option: As per this type, you will get your document in the standard time like in a few days. This is the cheapest way of obtaining your document. You can choose this type if there is sufficient time for your travel.
Rush Processing Option: This option is a bit costlier than the standard one as using this option will help you in getting your document quickly.
Super Rush Processing Option: This is the most expensive option and you will get your travel document in a few minutes when you choose this option.
Is it safe to utilize iVisa.com for getting Greece ETIAS?
Yes, iVisa.com is the safest option to choose for all your travel documents including ETIAS. We have a large number of clients who rely on our services for each travel requirement. We understand the value of time and money of our clients and hence, we offer fast and budget-friendly services.
If I have more doubts about Greece ETIAS and its requirements, where should I go?
If you have more doubts regarding Greece ETIAS and its requirements, you must visit our page and get more info there. You can also call our customer executives or email them with your queries and they will revert as soon as possible.
Get your travel documents now and visit this beautiful country with your loved ones and make new memories that you will cherish forever.