There is no doubt that Greece is a desirable travel destination that the majority of us have dreamt about visiting at some stage in our lives. Whether it is because of its cultural heritage, romantic spots, great beaches, or fantastic landscapes, this destination is a must. If you want to enjoy a trip to Greece in the future, you will soon need a new document that is similar to a visa, called the ETIAS.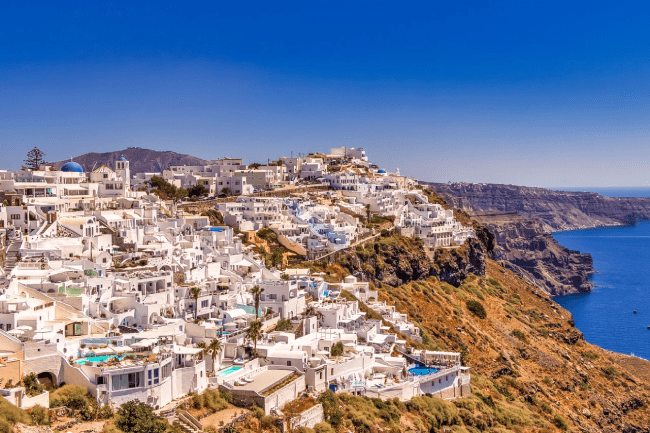 If you are contemplating the possibility of spending some time in this great place, then keep on reading this article. We will tell you all you need to know about the Greece ETIAS for Singapore Citizens and how to get yours with minimum hassle.
Getting your ETIAS will be an easy process iVisa.com will handle the process for you in a way that is both effective and reliable. The next section will answer questions that you might have, as well as explain how to get an ETIAS.
Frequently Asked Questions (FAQs)
What type of document is ETIAS?
ETIAS is a completely electronic system with similar visa-like conditions. It stands for European Travel Information and Authorization System (ETIAS) and it helps Greece to keep track of visitors who enter the country while also reducing procedure and waiting times for tourists. This document will allow you to remain for up to 90 days in the Schengen territory during a period of 180 days and will be valid for the length of your trip or for a maximum of three years.
Does everyone need an ETIAS?
Only non-EU citizens who are allowed to enter the Schengen area without a visa will need to apply for an ETIAS, either to remain in the country or only to pass through. If you are wondering whether this applies to you, then go to iVisa.com's Visa Checker tool to make sure.
How can I submit my ETIAS application?
To start the process to get the ETIAS, visit the application page and follow these steps:
1.First, fill out the form with your personal information, this will take you about 20 minutes.
2.Second, before submitting the form make sure that everything (including your email) is correct and properly written.
3.Third, you will also need to attach a series of documents to your application, the main ones are:
A scanned copy of your current passport.
An email address to receive your official traveling document (ETIAS).
A valid payment method, which can be a credit/debit card or PayPal.
Is the process any different if I am visiting multiple countries?
Once you have your ETIAS you will be allowed to enter any of the 26 countries in the Schengen Economic Zone. Note that on the application form you must indicate which country you will be entering through and then plan your trip accordingly.
What is the cost and waiting time to receive the ETIAS?
Processing times and fees may vary according to your preferences or needs. iVisa.com offers these three different options for our visa services:
Standard option, a considerable waiting time and budget-friendly fee.
Rush option, reduced processing time with a higher rate.
Super rush option, almost zero waiting at the most expensive price.
Is iVisa.com a good option to trust with my ETIAS application?
iVisa.com is not only a good and trustable option but probably the best one. Offering you a 100% online process, with minimum effort on your side and support throughout the whole operation. We invite you to read our customer's reviews by clicking the iVisa.com reviews options on our main menu and deciding for yourself.
Can I obtain more detailed information on the topic?
If you still need more information about ETIAS or iVisa.com please contact our customer agents, they are available 24/7 and will be more than glad to provide you with all the necessary data and guidance.