Greece is such a dreamy destination. You can start your journey with Athens and visit the famous heritage sites or you can go ahead and arrive at Santorini for some beach time. Either way, Greece can be your next trip and you only need certain documentation to enter.
Citizens of Albania that are thinking to visit Greece any time soon, will be requested to have an ETIAS. Travelers from countries that don't need visas to enter the Schengen area will need an ETIAS. Albania is among the countries that will be required an ETIAS.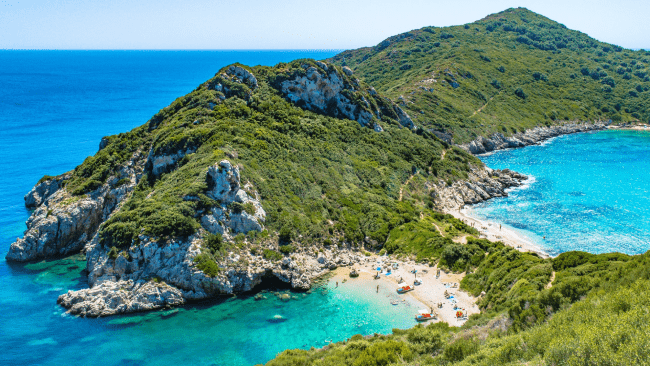 iVisa.com has worked very hard to put the Greece ETIAS in its platform. Now you can apply online today. This is a fast, simple, and reliable service available for all citizens of Albania.
We want you to relax and only think about enjoying Greece soon, that's why we have selected the most important information about the ETIAS. Read our FAQs next.
Frequently Asked Questions (FAQs)
What is Greece ETIAS?
ETIAS is European Travel Information and Authorization System, this is the new electronic system established by the European Union, where Greece is part of, to collect further information about travelers. This comes as a response to the increase in crime rates and terrorism, as more information will allow further control of borders.
ETIAS is not only valid for Greece this document will also be requested for the 26 states part of the Schengen agreement. You can always consult the visa checker to see if all the countries in your itinerary are requesting an ETIAS.
Citizens of Albania need an ETIAS?
Yes, Albania is one of the 62 countries around the world that are required an ETIAS. These countries don't need a visa to enter the Schengen space, therefore, an ETIAS will be the only requirement for their entry to Greece.
Geeting an ETIAS is fairly easy, you just need to fill out an online form and get the document in your email. Start it now here.
How long is the Greece ETIAS valid?
The authorization document is valid for 3 consecutive years since it is approved. As well, when you are already traveling, you can use your ETIAS for up to 90 days in the Schengen countries.
Do I need to enter Greece first?
This will depend on your application. When completing your application you will be asked about the first country of visit, if you decided this will be Greece then state this on your form. Once you are ready to travel you should follow through with this initial plan, then you must visit Greece first because is already in your ETIAS and this shouldn't be changed.
Now you can start your application or reach out to our customer agents if you have any questions.
What information do I need for this process?
The [online form] will request personal information such as names, addresses, parents' info, etc. Besides, you will also be asked about criminal records, health risks, and anything that could be important for European immigration. We recommend answering with honesty as this will be later checked with other international bases. You should also have with you:
A passport's scan with a clear view of your photo.
An Email where you will receive the final ETIAS documentation.
Payment alternatives, get your payment done with a Paypal account or with credit/debit card, iVisa.com will charge you a small fee for the ETIAS form.
How is the process for Greece ETIAS?
As we constantly work to bring you the fastest service, you only need to go through the next 3 steps to have your ETIAS!
Answer the inquiries in the questionnaire and don't leave blank spots (if applicable).
Double-check your information and select a payment option, with iVisa.com you can pay with a credit/debit card or with Paypal.
Attach the documents required, like your passport, and apply.
Do you have questions along the way? Then contact our support agents for extra information.
What processing times do you have for Greece ETIAS?
We offer you three options so you can select according to your time's needs.
Standard, for the lower budget, our most common service.
Rush, much rapid service for a higher price.
Super rush, there is no waiting time when you pay the highest fee.
How safe is to request Greece ETIAS with iVisa.com?
Very safe. We are proud of our clients' opinion around our quality work and we can assure our platform works with the latest systems on the market. Trust us with your ETIAS and you won't regret it.
Where can I find more information?
Contact our amazing support team that is available 24/7. We are always happy to serve you and find the best solutions for your needs.
Your ETIAS is waiting for you, apply today!